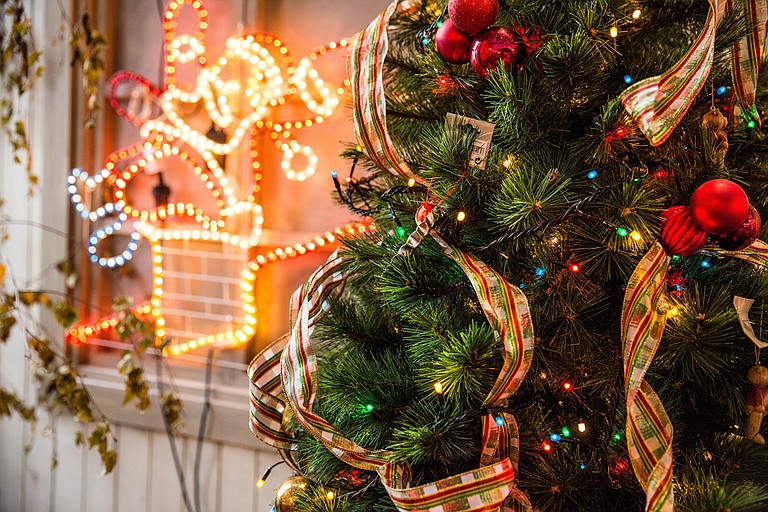 Wednesday, December 12, 2018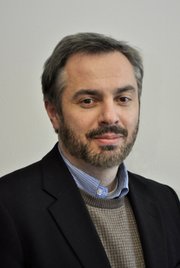 It has been an interesting holiday season so far for the Jackson Free Press. Over the Thanksgiving break, for instance, our website was on fire with national attention due to Ashton Pittman's reporting on Sen. Cindy Hyde-Smith, and we were fielding all sorts of requests for photo rights, TV appearances, radio appearances—all while trying to keep up with a reasonable (for these times) moderating tone in the comments on stories and a variety of reader inquiries from around the United States.
Ashton and Editor-in-Chief Donna Ladd both ended up doing a variety of TV and radio shows, and we heard from all corners of the country that friends and family were seeing the Jackson Free Press logo and credit line everywhere.
It was over the holiday weekend (somewhere in there between all the Saints, Cowboys and State victories) that we decided to go with the unveiling of the JFP VIP Club a little earlier than initially planned. While we had been talking about it for a while and had targeted an "after the holidays" launch, all of the attention in November moved that schedule up. So, the VIP Club is live; you can see the sign-up form and some details at jfp.ms/vip.
The truth is we have wanted (and been asked for) some sort of subscription "club" for years. As you are no doubt aware, the newspaper business is under some financial pressure, both because of the variety of ways that advertisers can spend their money these days (including dropping a few grand on Facebook boosts and wondering where it went!). But even the price of paper went up for us pretty precipitously after the Tweeter in Chief decided to mess with tariffs and free trade.
At the Jackson Free Press, we are used to making lemonade from lemon peels, but the addition of the JFP VIP Club has helped in the short time that it has been around, and we hope it will become a big part of our relationship with our fabulous readers and others who are all-in on supporting progress and deep, contextual journalism in the city of Jackson and Mississippi.
Response to the JFP VIP Club has been really gratifying. Not only have some people actually thanked us for the opportunity to pay something to support the quality journalism we are determined to offer, but many of them have also had great things to say about the Jackson Free Press and its people.
Take, for instance, this comment from a local: "Donna, Todd and all, I deeply appreciate the gift you are to our state. Your depth and excellence in reporting truth are desperately needed in print journalism. Thank you for serving our city and state with your wisdom and skills."
And we have gotten nice messages from around the country: "Your deep reporting on the Senate race is much appreciated here in D.C. So much better than the national outlets parachuting in. Thanks so much for providing such a rich understanding of the segregation academies. We of course have our own brand of deeply embedded racism in D.C.: land use, education and gentrification. Really loving your Twitter feeds, too. I had to put some money where my mouth is!"
We are continuing to add benefits to the JFP VIP Club, which include recognition in print and on the website, a special newsletter subscription, and for certain levels, a print subscription to the JFP, if desired. This week, we are also adding something new—a free layout of any story we have run that you would like sent to you, suitable for framing. (So, if we have written about you, your family or your business, and you would like an attractive version for your wall, just become a VIP at any level, and we will send you that full-color layout.) And as the year comes to an end and we continue working on the JFP VIP Club for 2019, we will have more 
announcements.
If you are on the JFP Daily list 
(jfpdaily.com), you have probably heard of the JFP VIP Club already—and, hopefully, you have seen that the 17th annual Best of Jackson finalists ballot is already live online, with a print version in this edition of the news magazine.
For the better part of two decades, the JFP has been proud to present the one, authentic, local and first "Best of" competition that seeks to promote the unique people, businesses and organizations that make life in Jackson metro what it is. Right now is your chance to add to that legacy. Go cast your vote at bestofjackson.com/ballot.
(Oh, and that's another JFP VIP Club perk—early access to the RSVP list for the 2019 Best of Jackson party. Nice one, right?)
Finally, a note on the issue in your hands, starting with a special shout-out to Micah Smith and Amber Helsel for all the hard work on this "BOOM Jackson edition" of Jackson Free Press magazine.
As we did in the fall, we are rolling BOOM Jackson and Jackson Free Press magazine together into a single seasonal issue, with a focus on upcoming events for the winter quarter, along with a look at local entrepreneurship and business features—and a nice glossy cover.
We are also proud to have Chicks We Love in this issue, a fun annual feature highlighting successful and impactful women in the Jackson community.
Y'all, it has been an interesting year—I think that is an ancient curse, right? But we would not have it any other way. We thank you for being a part of the Jackson Free Press family, and we look forward to a peaceful and joyous holiday season, a fantastic end to the football season, and a happy and prosperous New Year.
Shop local and dine local this holiday season as well—supporting our entrepreneurs is what makes Jackson unique. Merry Christmas and happy holidays from the Jackson Free Press.
Publisher Todd Stauffer is the author of more than 40 technology books on Macs, HTML, blogging and digital video. Write him for help with your digital needs at [email protected].