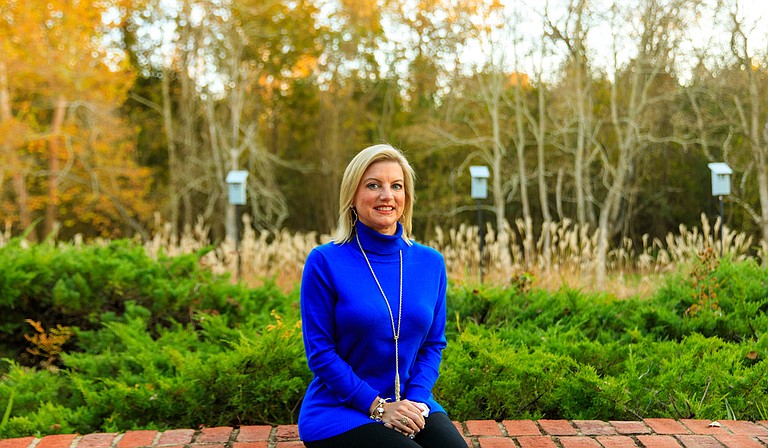 Wednesday, December 12, 2018
Amanda Fontaine first encountered her passion of working with victims of burn injuries through volunteer work with Junior Auxillary. She started out volunteering with the organization at Delta Regional's burn center.
"People don't realize the number of burn patients there are ... like 1,400 a year," she says.
In May 2003, she became the executive director of the 
Mississippi Burn Foundation, an organization that helps victims of burns, as well as their families.
In college, Fontaine was originally an accounting manager. However, in her sophomore year, she decided to switch to business management. She liked people and was not crazy about the idea of sitting behind a desk, she says.
Fontaine graduated from Delta State University in 1993 with a bachelor's in business administration, with a focus in management, and in 1994 with her master's degree in the same subject.
She worked as a claims representative with the Social Security Administration in Greenville from 1993 to 1996; a risk manager for Continue Care Home Health Inc. from 1996 to 1997; the director of human resources, marketing and education at The King's Daughters Hospital from 1997 to 2000; the director of human resources at Delta Regional Medical Center from 2000 to 2001; and the director of physician network development at the hospital from 2001 to 2003. Fontaine also taught at DSU from 1994 to 2003.
In September 2018, Fontaine became the director of development and sustainability for Families First for Mississippi. The organization's goal is to help improve families through programs that help with aspects such as employment and financial stability.
"I'm in another role helping numerous people," she says. "(Families First is) about ... the family as a whole. They have so many programs that help families and children."
In Fontaine's spare time, she loves to volunteer in the Jackson area. She was this year's Mistletoe Marketplace co-chairperson, she is currently the vice president of the Association of Fundraising Professionals, and she is also on the board for the Rankin County Chamber. She served as its president in 2016.
Fontaine loves to participate in groups that improve her leadership skills and allow her to network in organizations.
"Networking is so important," she says. "You have to be an involved member ... so you are meeting the people you need to meet."