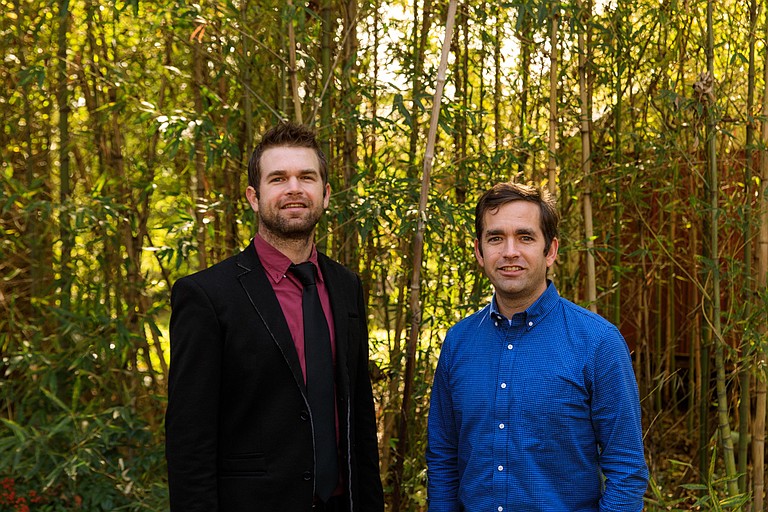 Wednesday, December 5, 2018
When brothers Jon and Henry Wiener founded Bash Brothers Media, it seemed like a no-brainer to produce feature sports documentaries, Jon says. He is a sports personality who has worked at various media outlets in Jackson, Miss., and Henry has a master's degree in film documentaries from Stanford University.
Henry's skill with a camera and Jon's love of Mississippi sports made a good combination for their latest project, "Between the Pines: Mississippi's Greatest Sports Stories," a series of documentaries that focus on telling many untouched sports stories throughout the state.
In this era of media, many TV networks are looking for new original content to draw audiences away from streaming video. The one-hour episodes, along with commercials, help local stations around the state add "must-see" programing to their schedule, Jon says. "Between the Pines" episodes are now available on cspire.com.
Episode one of the series, "The University of South Panola," focused on South Panola High School. The Batesville, Miss., school is a football power, and from 2003 to 2008, the team won 89 games in a row. That is the longest winning streak in Mississippi high-school football history and the third-longest high-school-football winning streak in U.S. history.
South Panola won five straight Mississippi 5A titles, and several of its players went on to the highest levels of college football. Many athletes from the school have also played in the NFL.
"Nearly every great Mississippi sports story starts on a Friday night in a small Mississippi town," Jon says. "High-school football is huge in our state, and South Panola has to be considered the crown jewel."
The next documentary, which aired Saturday, Nov. 17, was titled "The Vet" and focused on the history of Veterans Memorial Stadium in Jackson. Since its construction, the stadium has shaped college football in our state. Every university in Mississippi can point to the stadium for a highlight in its football history.
Some of the greatest games in state history took place at the venue. For example, the University of Mississippi clashed with many SEC foes at the program's height in Jackson. Mississippi State University also won against the University of Alabama at the Vet in 1980. Jackson State University, Alcorn State University and Mississippi Valley State University made history in Jackson in front of mega crowds there, as well.
For the documentaries, the Wieners have interviewed sports greats such as former Mississippi Valley State University quarterback Willie Totten and former Ole Miss quarterback Archie Manning, father of Peyton and Eli Manning. However, the best interview so far, Jon says, was former Governor William Winter.
In addition to being an important figure in the state's Civil Rights Movement, Winter was an elected official in the Mississippi Legislature when it approved the building of the Veterans Memorial Stadium.
"The amazing thing about Governor Winter is his recall of events—it was amazing to just get those stories on film from him," Jon says.
For more information on "Between the Pines," visit cspire.com or bashbrothersmedia.com.