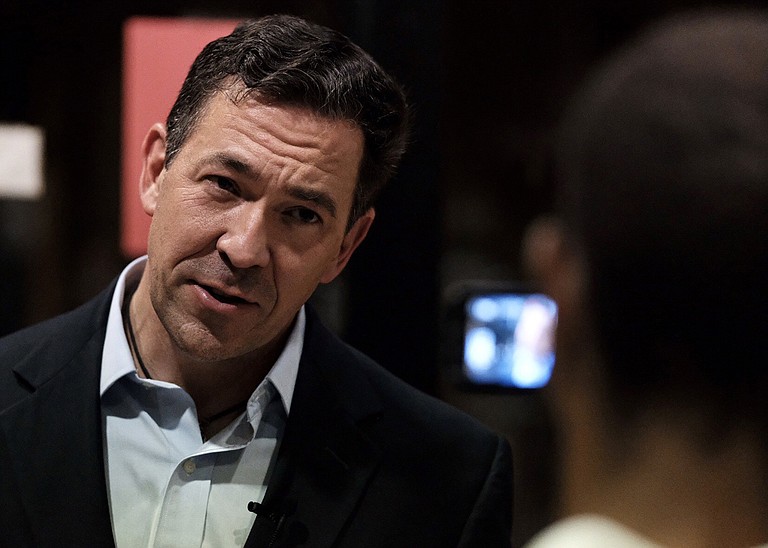 JACKSON — Republican U.S. Senate candidate Chris McDaniel endorsed President Donald Trump's trade agenda Wednesday, taking aim at opponent Republican U.S. Sen. Cindy Hyde-Smith and "the capitalists who've been championing so-called 'free trade.'"


"President Trump won in 2016 because he promised to upset the current world order and trading system that threatens America's economy and security on the global stage," McDaniel said in a press statement.


Key to Trump's trade agenda is a renegotiation of the North American Free Trade Agreement, or NAFTA, which is a pact between the U.S., Mexico and Canada. Earlier this week, Trump announced an agreement with Mexico; talks with Canada remained underway Friday.


States that once held large manufacturing bases like Ohio, Pennsylvania, and Wisconsin swung for Trump in 2016 after he promised to bring manufacturing back to its heyday by implementing tariffs on countries such as China that provide cheap goods, as well as ending NAFTA.


"We've been saying it for decades—America doesn't produce enough on the world stage any more," McDaniel said. "And now we have a president committed to reverse that trend."


McDaniel also took aim at his Republican opponent, Hyde-Smith, for supporting NAFTA.
Before Gov. Phil Bryant appointed her to the U.S. Senate seat Sen. Thad Cochran retired from in March due to health concerns, Hyde-Smith defended NAFTA in a February 2018 interview with RFD TV, calling it "positive," "crucial" and "vital."
"NAFTA is not a dirty word," Hyde-Smith said, a comment McDaniel quoted in the press release.

"The capitalists who've been championing so-called 'free trade' have been helping out communist China first," McDaniel said. "China First is NOT America First. Mexico First is NOT America first."
That is a reversal for McDaniel who, as a supporter of Texas Sen. Ted Cruz during the 2016 Republican primaries, criticized Trump for taking "protectionist positions" on trade and supporting tariffs.
"He has opposed free trade," McDaniel wrote on Facebook at the time, calling Trump a "liberal."
McDaniel and Hyde-Smith's Democratic opponent, Mike Espy, helped negotiate NAFTA when he was U.S. Secretary of Agriculture under President Bill Clinton. 

"NAFTA was good for Mississippi farmers," Espy said in July. 

Espy regularly criticizes Trump's tariffs on Chinese imports. China responded to Trump's tariffs on aluminum and steel by implementing tariffs on American agricultural products like soybeans, which Espy says is hurting Mississippi's farmers.
A Washington Post analysis found that farmers across the country, particularly in the Midwest, could face harm from NAFTA renegotiations, as buyers look to other nations to purchase products like soybeans.
McDaniel will face off against Espy and Hyde-Smith in a special election to be held on the same day as the national midterm elections on Nov. 6, 2018. Polls are open from 7 a.m. to 7 p.m. in Mississippi.
Ashton Pittman covers politics and elections for the Jackson Free Press. Email him at [email protected]. Read more 2018 campaign coverage at jfp.ms/2018elections.