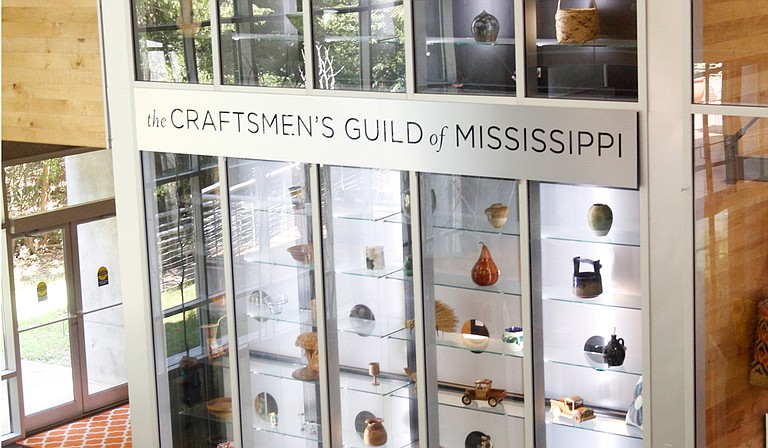 The Mississippi Brewers Guild, a nonprofit group of brewers, vendors and retailers that promote Mississippi beer, recently announced that it will host the Soggy Sweat Craft Beer & BBQ Festival on Saturday, Sept. 15, at Smith Park in downtown Jackson. The festival will feature a guild-collaborative craft beer called "Lucille: Drink'em on Down."
A release from the guild says that the name of the festival comes from a speech that Noah "Soggy" Sweat Jr., a Mississippi judge, law professor and state representative, gave on the floor of the state legislature in 1952. When asked if he was for or against prohibition, Sweat gave an answer that strongly condemned and supported whiskey at the same time, calling it both "the poison scourge" and "the philosophic wine." This led to the term "if-by-whiskey," an argument that affirms both sides of an issue.
The Soggy Sweat Craft Beer & BBQ Festival is from 1 p.m. to 4 p.m., and will feature live music from John Causey and the Jason Daniels Band, and barbecue, craft beer and food trucks. Advance tickets are $20 per person and are available at soggysweat.eventbrite.com. Tickets at the gate will be $25. Children get in free but must have adult supervision. Proceeds will benefit the Mississippi Brewers Guild. For more information, find the event on Facebook at facebook.com/mscraftbeer. To learn more about the Mississippi Brewers Guild, visit msbrewersguild.org.
Craft Center Renamed in Honor of Gov. Bill Waller
The Mississippi Craft Center (950 Rice Road, Ridgeland) will be renamed the William Lowe (Bill) Waller Sr. Craft Center in honor of the late Mississippi governor during a dedication ceremony on Sunday, Sept. 23, at 2:30 p.m. The state legislature authorized the renaming with House Bill 155 during the 2018 legislative session.
Waller helped organize the Craftsmen's Guild of Mississippi, which is headquartered at the craft center, with Delta State University graduate and craftsman Dan Overly in 1973, during Waller's tenure as the 56th governor of Mississippi from 1972 to 1976. The guild currently has more than 350 members.
The center itself opened as the craftsmen's guild's headquarters in 2007. The 20,000-square-foot center contains a craft museum, an education center, exhibition and event venue space, a welcome center for tourists and a store that sells Mississippi crafts, along with a location at the Outlets of Mississippi (200 Bass Pro Drive, Pearl). The craft center is open Monday through Saturday from 9 a.m. to 5 p.m. and Sundays from noon to 5 p.m. For more information about the Craftsmen's Guild of Mississippi, visit craftsmensguildofms.org.
Trustmark Holds Ceremony Celebrating Incoming Fondren Branch
Trustmark Bank will host a "topping out ceremony" for its future office in Fondren on Wednesday, Aug. 29, at 11 a.m.
During the ceremony, Jackson Mayor Chokwe Antar Lumumba, along with representatives of Cooke Douglass Farr Lemons Architects & Engineers PA and Yates Construction, will sign the final piece of structural steel that builders will install near the top of the new office building.
The new Trustmark Fondren branch will be located at the corner of Old Canton Road and Duling Avenue, in front of Babalu Tapas & Tacos. The building will open sometime in 2019. For more information, call 601-208-2533 or email [email protected].