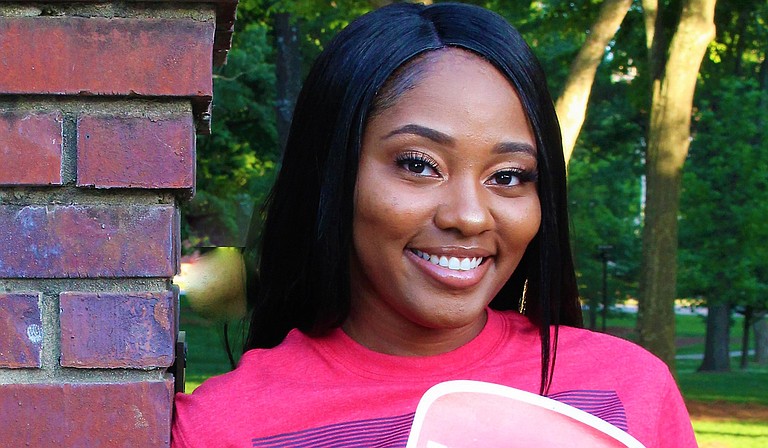 Italiana Anderson spent three days in Orange County, Texas, in September 2017, working with four other students and two assistant professors from the University of Mississippi to produce a multimedia project about a Mississippi church's relief efforts in the community after Hurricane Harvey devastated the area.
Assistant professors Ji Hoon Heo and John Baker worked with Anderson and her fellow students—Marlee Crawford, a senior from Oxford; Lana Ferguson, a senior from Mechanicsville, Virginia; and Abbie McIntosh, a junior from Cypress, Texas. Their project, "After the Storm," which features video, pictures, text, interactive maps and more, finished in the top 20 in Hearst Journalism Awards Multimedia Team Reporting competition.
"Knowing Hearst is one of the biggest awards you can win for journalism college-wise—I knew that we could do it, I knew that we were able to. We put in the hard work for it," Anderson told the Jackson Free Press. "But when I realized we were in the top 20, I was like, 'Wow, so people really thought that we did well.'"
Anderson grew up in Coffeeville, Miss., and moved to Ridgeland around the age of 15. She graduated from Ridgeland High School in 2013, and then went to the University of Mississippi, where she graduated in May 2018 with a bachelor's degree in journalism.
She did not plan to go on the trip to Texas originally, but she joined a few days before the group left after another person was unable to go. They chose to visit Orange County because a lot of the news coverage following the hurricane focused on the Houston area, Anderson said.
"For me, I felt like I was finally doing something with my journalism career," she said. "I did stories in Mississippi and around Oxford, but I had never done anything like that. I felt like, 'Wow, I'm really out here helping somebody with the gift that I have.' It was really a good experience for me." While they were in Texas, Anderson said they were up at 5 a.m. every day and did not stop working until sundown so they could get everything they needed for their website. They were there, side by side with members of Oxford's First Baptist Church, so they could gain insight into what life was like as people recovered from the hurricane.
"We weren't afraid to get down and dirty with them," she said. "We weren't really there to help out and fix the houses, but we were willing to do that because we wanted to understand what they were really going through. ... We were there to understand how this craziness has affected them."
The trip taught Anderson a lot about journalism, but it also taught her life lessons, she said.
"Seeing people go through what they go through to get where they are now makes me appreciate the things I have," she said. "When I was down there, I saw people's lives literally on the side of the road. Their beds, their clothes, their dressers, their TVs. Everything was in a pile in front of the house, and you walk into the house, and there's nothing there.
"I looked at it like, 'Wow, I'm blessed to have the things that I have.' They have nothing, and they're still happy and positive."
For more information on "After the Storm," visit harvey.thedmonline.com.