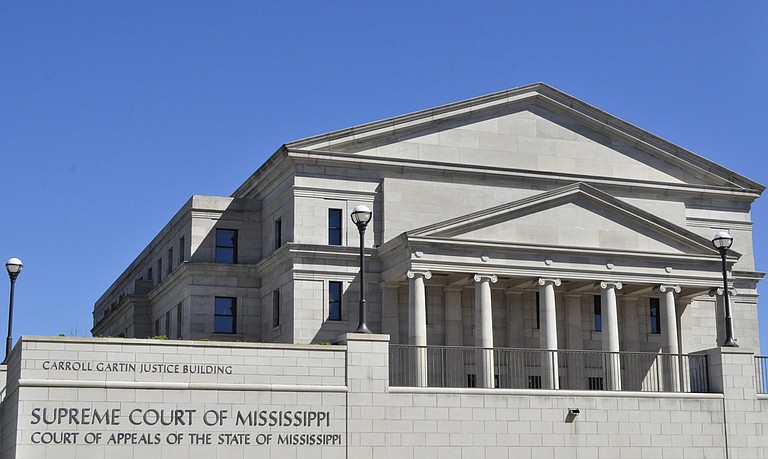 Wednesday, August 8, 2018
JACKSON, Miss. (AP) — A man accused of killing a Mississippi woman by setting her on fire is appealing a judge's ruling clearing a prosecutor of misconduct, saying the judge used the wrong legal standard.
Lawyers for Quinton Tellis on Thursday filed an appeal with the Mississippi Supreme Court asking justices to overrule a finding that Panola County District Attorney John Champion's actions didn't hurt Tellis' case. Lawyer Darla Palmer argues in the filing that Circuit Judge Gerald Chatham asked the wrong question, and should have analyzed whether Champion broke rules against prosecutorial misconduct instead of declaring that the case could go forward because Tellis had suffered no harm.
"Defendant Tellis contends that he should not have been required by the court to show prejudice to him, individually, at this stage of trial," Palmer wrote . "The court should have been weighing whether prosecutorial misconduct on the part of District Attorney Champion had somehow infringed on the standard of ensuring a fair and impartial trial for defendant Tellis and the administration of justice."
Tellis is scheduled to be retried Sept. 24, but the trial could be delayed if the Supreme Court takes up the appeal.
Prosecutors say Tellis set 19-year-old Jessica Chambers and her car on fire on a rural back road near Courtland on the night of Dec. 6, 2014. The case drew national attention because Chambers was a young blond woman and because it took authorities more than a year to charge Tellis. Chambers had burns over 90 percent of her body when she was found staggering along the road like a "zombie," according to trial testimony. She died at a hospital in Memphis, Tennessee.
Tellis' first case ended in a mistrial, with the defense staking its case on numerous firefighters and law enforcement officers testifying they heard a dying Chambers say "Eric" or "Derek" attacked her. Champion said other evidence led to Tellis, and prosecutors presented testimony that Chambers was so burned that she would have been unable to properly pronounce words.
Palmer claims Champion tried to intimidate or coach testimony from an inmate who was jailed with Tellis to say Chambers had called Tellis "Eric" as a pet name. Champion denies doing so, saying he believed the inmate was lying in an attempt to win leniency on his own murder charges. Champion testified that he didn't intend to use any such testimony, one reason Chatham concluded the episode hadn't harmed Tellis.
Tellis faces another murder indictment in Monroe, Louisiana, where he's accused of torturing 34-year-old Meing-Chen Hsiao to death.