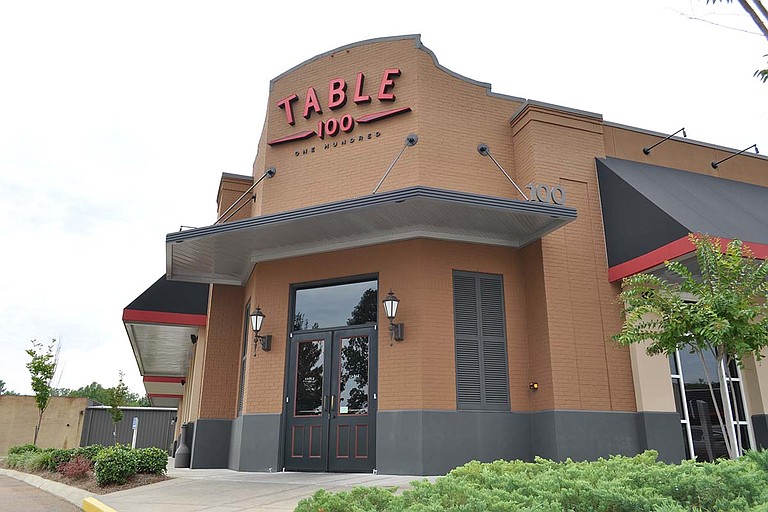 Table 100 (100 Ridge Way, Flowood) received a 2018 Wine Spectator Award of Excellence in July. Wine Spectator is a food and drink culture magazine that recognizes restaurants worldwide for their wine programs each year. This year, 3,759 restaurants around the world received awards.
The publication launched the annual Restaurant Awards in 1981. It recognizes restaurants for attributes such as the quality of wine producers, vintage depth, and how well the wine goes with the cuisine. Wine Spectator offers three levels: the Award of Excellence, the Best of Award of Excellence and the Grand Award.
"The magazine looks at things such as if your wine list is well-rounded, if it's grammatically correct and if the wine regions are listed correctly," Tiffany Bobbs, wine sommelier at Table 100, told the Jackson Free Press. "They also look at your menu and the pairing options you offer for wine and grade you based on the price level for what you're offering."
Bobbs has worked for Table 100 since it first opened in 2010 and completed her wine sommelier training in 2015, although she is currently studying for the next level of sommelier training, after which she will be certified. She started as a bartender for the restaurant and became a manager two years later. She is now the assistant general manager at Table 100, in addition to being its sommelier.
"... We're proud to be recognized for our work in bringing great wine to the area and helping our guests navigate the wine world when they may not be familiar with it," Bobbs said. "Mississippi sometimes gets a bad rep about the wines we have available, but at Table 100, we pride ourselves on having both domestic and international wines from more than 14 countries at a reasonable price. We have a wine for everybody, and I feel we're on the right track to bringing Mississippi onto the wine map."
Char Restaurant (4500 Interstate 55 N.) and Estelle Wine Bar & Bistro (407 S. Congress St.) also won Awards of Excellence this year. BRAVO! Italian Restaurant & Bar (4500 Interstate 55 N.) and Walker's Drive-In (3016 N. State St.), have won awards in the past, and Koestler Prime (1000 Highland Colony Pkwy., Ridgeland) in Ridgeland and CAET Wine Bar (3100 N. State St.) in Jackson have won Best of Awards of Excellence.
The full list of award winners is available in print in Wine Spectator's Aug. 31 issue, which hit newsstands on July 17. The list is also available online at restaurants.winespectator.com or on the Restaurant Awards app, which allows iPhone and iPad users to find nearby award-winning restaurants along with information about cuisine, wine and pricing.
Table 100 is open Monday through Saturday from 11 a.m. to 10 p.m. and Sunday from 10:30 a.m. to 9 p.m. For more information, call 601-420-4202 or visit tableonehundred.com.
Aplos Opens at Highland Village
Aplos (4500 Interstate 55 N., Suite 174), a Mediterranean restaurant from General Manager Steven O'Neill and Executive Chef Alex Eaton of The Manship Wood Fired Kitchen (1200 N. State St., Suite 100), officially opened for business in Highland Village on Tuesday, Aug. 7. Aplos, which is the Greek word for "simple," will offer wraps, salads, pizza, small-plate dishes and more.
"This is what's called a 'fast fine dining' restaurant, which is an emerging concept that combines counter service with elegant cuisine," O'Neill told the Jackson Free Press. "We offer limited service, which means we bring the food to you at your table rather than you picking it up at the counter."
The menu at Aplos includes falafel, chicken shawarma, pork or lamb souvlaki, dolmas, Greek salad, Lebanese cheese rolls, fried cauliflower, Greek fries, hummus, mozzarella pitas, frozen Greek yogurt and more.
Aplos is located in Highland Village's center court next door to Deep South Pops. The restaurant has 2,000 square feet of space with seating for 50 people inside and additional seating on an outdoor patio. The business is currently offering walk-in to-go service, and O'Neill said the restaurant will begin offering to-go service by phone and through an app within the next three to six weeks. The restaurant also plans to host a grand opening celebration and ribbon cutting within the next two months.
Aplos is open Sunday and Monday from 11 a.m. to 9 p.m. and Tuesday through Saturday from 11 a.m. to 10 p.m. For more information, call 601-714-8989 or visit eataplos.com.
Fuse.Cloud Moving to the Landmark Center
Fuse.Cloud, a Jackson-based technology company that provides voice, data, fiber internet and cloud-based services, recently announced that it will move its headquarters to the Landmark Center (175 E. Capitol St.) in downtown Jackson this October. With the move, Fuse.Cloud will be the first commercial tenant to have its corporate headquarters in the center. The company will also add a Louisiana-based sales director and eight additional staff members after the move.
The company opened in 2006 as Broadband Voice and changed its name to Fuse.Cloud in April 2016 after switching to cloud-based services from its original focus on Voice over Internet Protocol technology, or VoIP (it uses internet protocol networks such as the internet deliver voice and multimedia communications).
Since its founding, Fuse.Cloud has grown to serve customers in 40 states. The company still offers VoIP phone solutions along with email hosting, desktop and network support, data backup options and more. For more information, visit www.fuse.cloud.
The Landmark Center will also bring a new grocery store to downtown Jackson when the redevelopment of the 366,000-square-foot building is complete. Corner Market, a full-service deli from Hattiesburg-based Robert Co., will open a 17,500-square-foot store with indoor seating. Construction on Corner Market should be finished by 2020.