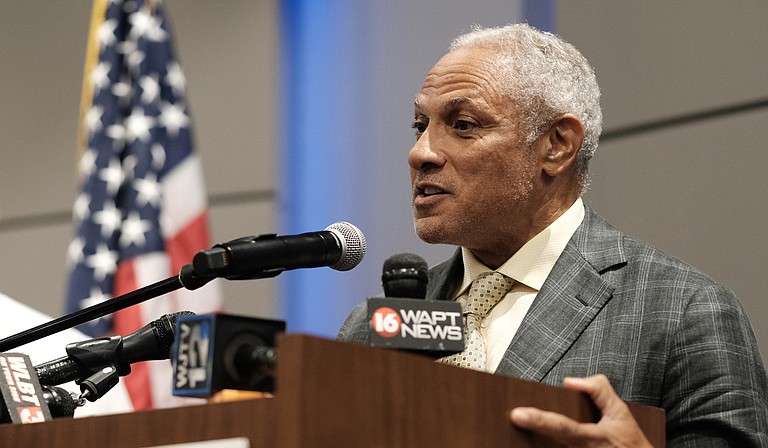 Wednesday, August 1, 2018
The race to decide who will win Mississippi's U.S. Senate seat that Thad Cochran vacated is one of the "races that could reshape Washington and the country," ABC News said Monday.
The special election, which pits Democratic candidate Mike Espy against Republicans Sen. Cindy Hyde-Smith, whom Gov. Phil Bryant appointed to the seat in April, and State Sen. Chris McDaniel, could help decide the balance of power in the Senate after the November midterms.
Democrats in Mississippi, ABC notes, "hope to have a similar outcome as their neighbors in Alabama this fall," referring to Democrat Doug Jones' surprise victory in the Alabama Senate race in December 2017.
This special election is different from a typical Senate race in Mississippi in that there are no party primaries. Instead, all candidates—regardless of party—will face off in a jungle primary in November.
In a July 24 email to supporters, the Espy campaign boasted of an internal poll that shows Espy up over incumbent Hyde-Smith 39-37. It's not the first poll to show them neck-and-neck; a poll in April found Hyde-Smith tied at 33 percent each, with McDaniel drawing less than 13 percent.
At Espy's campaign event at the Mississippi Civil Rights Museum last month, U.S. Sen. Cory Booker (R-New Jersey)—a potential 2020 presidential candidate—said that no race in the country could be a bigger game changer.
"That is the star I see rising in the South," Booker said, referring to Espy.
While McDaniel and Hyde-Smith have focused on reinforcing their support for President Donald Trump and on issues that appeal to Republicans nationally, Espy—who served as the U.S. Secretary of Agriculture under President Bill Clinton—has run what he calls a "Mississippi first" campaign.
Espy has campaigned heavily on support for Mississippi farmers, whom he says Trump's trade policies have hurt. Hyde-Smith and McDaniel have mostly avoided the issue.
McDaniel spent the past week on Facebook accusing Hyde-Smith of being a Hillary Clinton supporter.
Hyde-Smith, meanwhile, has focused on assuring supporters that she is "proud to be an American," that she will "always stand for the flag," that she is "pro-wall," and that she is the "only U.S. Senator with a 100-percent record of supporting President Trump."
Hyde-Smith is the first woman to become a U.S. senator from Mississippi. Previously, she served as co-chair for the Agriculture Policy Advisory Council under Trump.
Mississippi's special election for U.S. Senate is on the same day as the national midterm elections, Nov. 6, 2018. Polls are open from 7 a.m. to 7 p.m. in Mississippi.
Freelance journalist Ashton Pittman covers politics and elections for the Jackson Free Press. Email him at [email protected]. Read more 2018 campaign coverage at jfp.ms/2018elections.