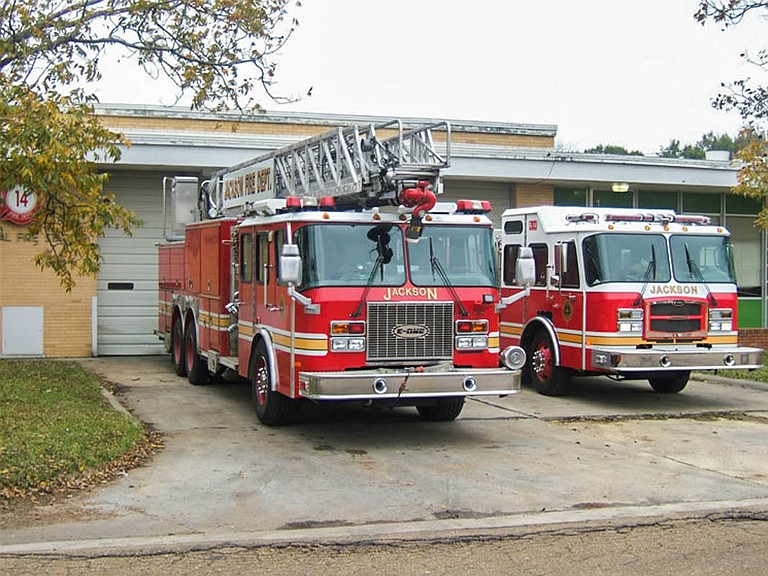 JACKSON — Willie Owens, the former interim chief of the Jackson Fire Department, was confirmed as the permanent chief on April 18, but not without controversy.
Owens had been the City's interim chief since October when then-chief R.D. Simpson resigned. Owens was also the fire chief under the mayor's father.
During the confirmation, Owens spoke of a host of issues facing his department from leaky roofs, driveways in need of repair, an understaffed force and morale. He said money is the top need to reach maximum effectiveness in his department with staffing following close behind. Of his approximately $19-million budget, but Owens said he needs a couple more million to be in good shape.
In terms of personnel, Owens said his department is around 50 to 60 people short of being fully staffed. There are around 347 firefighters right now, he said.
The Jackson City Council voted 5-2, with Ward 6 Councilman Aaron Banks and Ward 4 Councilman De'Keither Stamps voting against confirming Owens. Almost every council member said they had heard complaints about the fire department prior to the confirmation hearing, with people coming to them uneasy about Owens' appointment. Banks said a neighbor of his told him her concerns about the impending vote, and that he voted on behalf of Ward 6's constituents.
Mayor Chokwe Antar Lumumba pointed out that some of the issues might not be Owens' fault.
"Chief Owens has been a firefighter longer than I have been alive," the mayor said. "That's a pretty substantial commitment to your craft. ... I understand the concerns of the firefighters, I understand that the concerns of the firefighters are complex. ... Many of them, if not most of them, are really outside of the chief's hands."
Ward 2 Councilman Melvin Priester Jr. reserved his comments for after the nearly two-hour session so that his opinions would not affect the vote.
"I just wanted to say very directly that this has been a very thorough confirmation hearing for two reasons: number one because the fire department is one of the biggest and most important departments in the City.... Number two ... I think there are some real concerns about the future of the fire department, and some of them are external to who is sitting here to be our new fire chief."
Priester encouraged Owens to listen to his department, including young and diverse voices.
"This vote could have gone either way," Priester added. "I wouldn't have voted for you if I didn't think you could do the job, but I also wanted to publicly state I have heard a number of concerns."
Ward 7 Councilwoman Virgi Lindsay echoed Priester's comments.
"This was a very difficult decision," she said. "No one takes lightly the importance of the leader of the fire department. I am grateful that you are willing to serve, but I think several of us up here did have reservations."
During the confirmation hearing, Owens proposed dropping the minimum-age requirement from 21 to 18 years of age in order to find more candidates. "There are a lot of kids that get out of high school, and they don't want to go to college, but they might want to become a firefighter," he said.
At the April 24 council meeting, this rule change went into effect.
"If you can fight a war, you can fight a fire," Stamps said then.
Email city reporter Ko Bragg at [email protected] and follow her on Twitter at @keaux_.