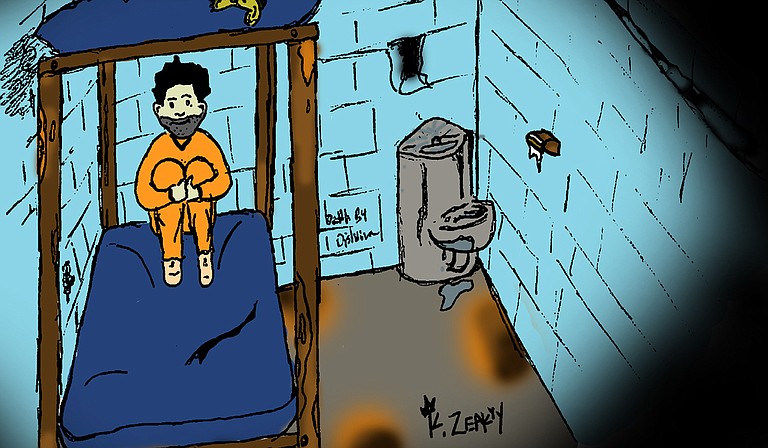 JACKSON — The City of Corinth will stop locking up men and women who cannot afford to pay their fines or bail after reaching an agreement with the Southern Poverty Law Center and the MacArthur Justice Center.
The federal judge needs to approve the plan, but both parties filed an agreement late Wednesday. In December, SPLC and MacArthur sued Corinth on behalf of Sammy Brown and Brian Howell. Howell was unemployed but fined $1,000 for three traffic violations. Municipal Court Judge John C. Ross assessed the $1,000 fine, and Howell had to pay his fine in full or sit in jail at a rate of $25 a day, the lawsuit says.
Brown, charged with public drunkenness in December, had to stay in jail because he could not afford his $600 bond. He does not have a job.
The court and plaintiffs entered an interim agreement in late December, but that agreement did not mean the Corinth Municipal Court and Judge Ross have admitted liability in the case, however.
The proposed settlement agreement ensures that defendants arrested without warrants see a judge within 48 hours, and that the municipal court cannot jail those men and women who cannot afford to pay their fines or bail. Defendants can choose between a $25-a-month payment plan or community service instead of staying in jail, the agreement says.
The settlement agreement sets up a detailed plan for the City of Corinth, which is in line with criminal-justice reforms that take affect statewide on July 1. Judges must determine a defendant's indigence before sending him or her to prison for nonpayment of fines and fees once House Bill 387 becomes state law.
The City of Corinth has also agreed to train all employees whom the new agreement affects.
"The proposed settlement will ensure that the Corinth Municipal Court stays focused on justice and fairness, and eliminates a two-tiered system of justice that previously punished people simply because they were poor. Now, everyone should be treated fairly," Sam Brooke, deputy legal director for the SPLC, said in a press release.
The settlement agreement in Corinth is in line with the new court rules that the Mississippi Supreme Court issued last year that direct judges to follow certain steps when a defendant cannot afford to pay their fines and fees.
"Everyone arrested in Mississippi must be taken before a judge within 48 hours, and except in very rare cases, the law requires that they be released at that first appearance on conditions that do not include buying their way out of jail by giving money to a bail bondsman," Cliff Johnson, director of the MacArthur Justice Center at the University of Mississippi School of Law, said in a press release.
"Many Mississippi judges continue to impose money bail in every criminal case they handle despite the fact that they have been reminded again and again to stop using bail improperly. Some judges are getting the message, but many are not," he continued. "Those defiant judges who misuse bail are filling our local jails with poor people and costing local taxpayers a huge amount of money in incarceration expenses."
Email state reporter Arielle Dreher at [email protected].