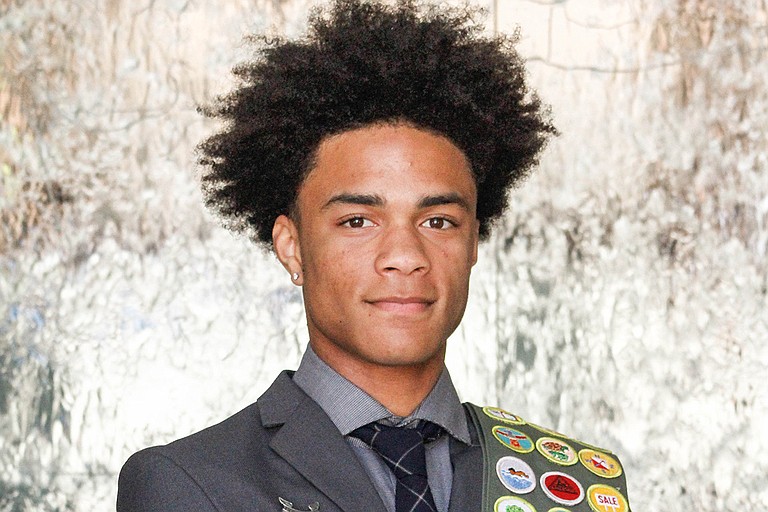 Wednesday, April 25, 2018
When St. Andrew's Episcopal School senior Kennedy Owens saw that many of Jackson Public School's third-graders did not pass the Third Grade Reading Gate Reading test in 2015, he knew he had to do something.
Owens says that when he joined Boy Scouts at age 10, he set a goal to become an Eagle Scout after seeing how successful they were with their Eagle community-service projects. He knew that when he began his project, he wanted it to make a difference in the community. His plan solidified after he heard about the reading test.
"All of a sudden, I hear that the year that I was doing this, the third graders failed the reading test," he says.
Owens, 18, says he has been reading since he was about 5, so it was disheartening for him to hear that some 9-year-olds in the state could not read. He went to organizations and put out boxes for book donations, and then partnered with barbershops to raise awareness for the literacy problem through his project, Books in Barbershops.
"In the black community, a barbershop is so strong," he says. "It's the place to be, and the place needs to do something helpful for the community."
While growing up, he says he would often watch TV or listen to people talk when getting his hair cut.
"I feel like a barbershop ... since you (go) at least once a month, that's a place where you could be using your reading skills and making them better," he says. "That's 10 to 15 minutes ... right there where you could be reading."
For the project, he collected around 800 books over the course of four weeks and put them in about 10 barbershops in Jackson. The books include everything from entry-reading-level books such as Dr. Seuss' "The Cat in the Hat" to more complex ones such as books from the "Harry Potter" series.
In school at St. Andrew's, Owens plays football, track and lacrosse. Though he is currently undecided about where he wants to go to college for his undergraduate coursework, he knows he wants to attend law school. He wants to practice criminal and corporate law.
"That was influenced by some things going on in our country that could be changed, and I want to make a difference in that," Owens says.
When he is not at school or doing Eagle Scout activities, he likes to hang out with friends and practice sports.