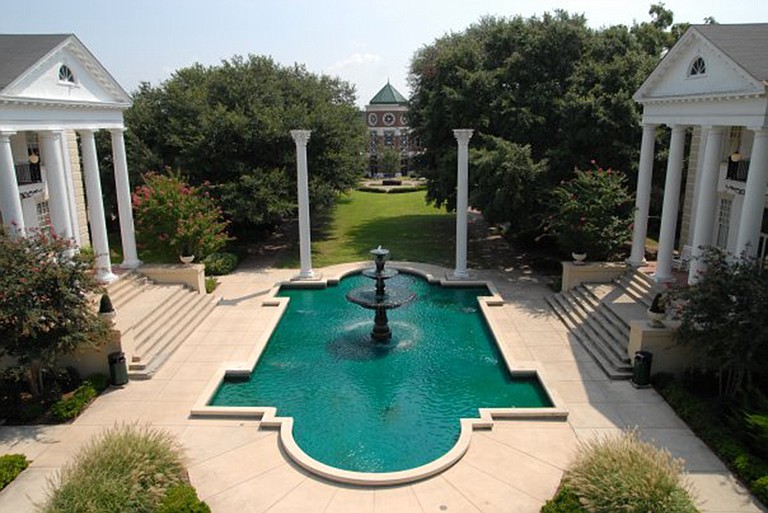 The National Alliance on Mental Illness Mississippi will host its annual spring conference on Thursday, May 17, and Friday, May 18, at the Dr. Billy Kim International Center at Belhaven University (1500 Peachtree St.). The theme of this year's event is "Thrive: Navigating the Journey."
The conference will feature lectures on the role of law-enforcement leaders, faith communities, schools, advocacy groups and media outlets in promoting mental health, reducing the stigma of mental illness, and helping provide access to mental-health support and services.
Confirmed speakers include Dr. Bradford Smith, director of Belhaven University's Institute for International Care and Counsel; editorial cartoonist Marshall Ramsey; Tiffany Anderson-Washington, coordinator of mobile crisis response with Hinds Behavioral Health Services; Dr. Thomas V. Recore, a forensic and clinical psychiatrist at Mississippi State Hospital; Daisy Carter, executive Director of the National Council on Alcoholism and Drug Dependence of the Central Mississippi Area; Diana Mikula, executive director of the Mississippi Department of Mental Health; and more.
The conference will also feature breakout sessions and panel discussons on a variety of topics, including how the media presents mental illness, youth mental health, chemical dependence, jail and prison-to-community transitions, and self-care practices for caregivers.
Featured panelists include Jewel Hillery, a WAPT reporter and director of marketing at The Redeemer's School; Mississippi Coalition Against Domestic Violence Executive Director Wendy Mahoney; WAPT News anchor Erin Pickens; Lauren Parker, mental health advocacy and public policy intern for NAMI Mississippi; and more.
Admission is $85 per day or $125 for both sessions. For more information or to register for the conference, visit http://www.namims.org/conference2018/.
USM Opens New Marine Education Center
The University of Southern Mississippi held a ribbon-cutting ceremony for its new $16.1-million Marine Education Center at the Gulf Coast Research Laboratory's Cedar Point site in Ocean Springs on Monday, April 16.
The 32,000-square-foot facility sits on a 100-acre site and has been under construction for three years. San Antonio-based Lake Flato Architects designed the center's six buildings to look as though they were a part of the natural environment.
The new MEC replaces the former J.L. Scott Marine Education Center at Point Cadet in Biloxi, which Hurricane Katrina destroyed in 2005. The MEC has been at the GCRL Halstead site in Ocean Springs until now. The new facility is designed to be wind- and flood-resistant, as well as energy efficient.
USM's new facility includes public exhibits, laboratories, meeting spaces, nature trails, outdoor and floating classrooms, and a pedestrian suspension bridge.
MSU Surprises Professor with 2018 Alumni Association Award
Mississippi State University recently presented Michael Breazeale, assistant professor of marketing at the university, with the 2018 MSU Alumni Association Award for Outstanding Early Career Undergraduate Teaching.
University Instructional Improvement Committee chairman Tom Carskadon, Dean Sharon Oswald and College of Business faculty and staff presented Breazeale with the award in a surprise visit during one of his lectures on campus.
MSU will honor him during a faculty awards and recognition reception on Thursday, April 26.