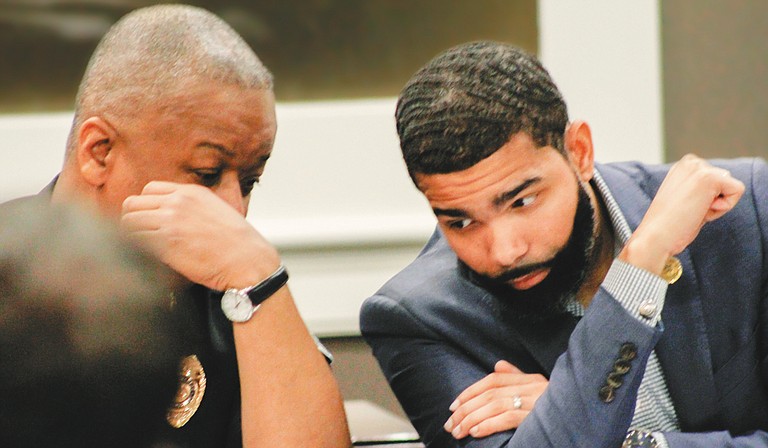 JACKSON — Mayor Chokwe Antar Lumumba and the City of Jackson will host a Crime and Justice Summit tonight at 6 p.m. at the Jackson Convention Complex downtown. While the mayor has made a couple announcements about the summit at public events, including Jackson City Council meetings, scarce details are available about structure and subject matter.
"The summit will address important issues and concerns centering on crime and justice in the capital city. City officials and representatives from the Jackson Police Department will be in attendance," reads a press release about the event.
With so many crime initiatives and issues taking place in the City of Jackson, one has to imagine there are a host of directions this event could go. In a recent interview with the Jackson Free Press, Interim Police Chief Anthony Moore confirmed 26 homicides in Jackson in 2018 as of April 11—an average of 6.5 homicides per month.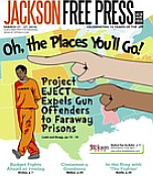 U.S. Attorney General Jeff Sessions' Project EJECT is a controversial blast from the past.
There have been at least seven officer-involved shootings since Mayor Lumumba took office, and the City is trying to address that currently. Although the mayor himself supports releasing the names of officers who have shot people on the job, last month he signed an executive order implementing a task force to decide the future policy on if/when officers who shoot people will be identified. Jackson has a longstanding practice of shielding officers' names in these situations and, perhaps, has never willingly released names.
JPD is also facing criticism over the controversial U.S. Attorney Jeff Sessions-backed initiative, Project EJECT (Empower Jackson Expel Crime Together). U.S. Attorney Mike Hurst announced the initiative in December, and since then his office has been working "hand in glove" with the Jackson Police Department, he says, to identify which Jacksonians qualify to be prosecuted in the federal system that has no parole and has a much higher propensity for sending those convicted to far away prisons—ejecting them, as Hurst would say.
More recently this JPD-federal partnership has taken the form of gang sweeps with the Monday announcement of 45 arrests, 75 percent of whom were alleged gang members, Hurst said. He would not provide names, however.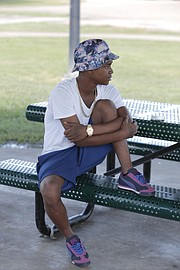 A full archive of the JFP's "Preventing Violence" series, supported by grants from the Solutions Journalism Network. Photo of Zeakyy Harrington by Imani Khayyam.
Local, state and federal law enforcement also rounded up sex offenders and those with existing warrants, some of whom were found with drugs. There are no details available about arrestees as of yet, but Hurst said it is likely that some of them will fall under Project EJECT. Thirty-five people have been indicted under Project EJECT as of February, with 40 percent of them being charged as felons in possession of a weapon.
Lumumba has distanced himself from Project EJECT, saying at a city council meeting in February that it is not "and never has been an initiative of the City."
Hurst has made it clear to the Jackson Free Press that this violent-crime fighting strategy has been designed strictly for Jackson at the moment, despite reported surges of gang activities on the Gulf Coast and other parts of the state.
Email city reporter Ko Bragg at [email protected] and follow her on Twitter @keaux_. Read related coverage at jfp.ms/gangs, jfp.ms/projecteject and jfp.ms/preventingviolence.