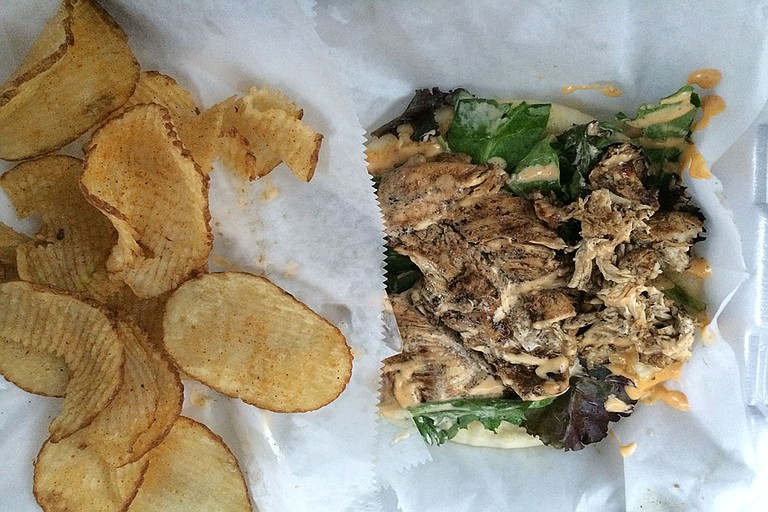 Wednesday, April 18, 2018
As we get closer and closer to summer, it's time to start going outside more often, and we're seeing more food trucks popping up around the capital city. Let's celebrate the season with these Best of Jackson winners and finalists.
Winner
One Guy Steak and Chicken (1494 Old Fannin Road, 601-503-5908, oneguysteakchicken.com)
Chef Kendrick Gordon has more than 25 years of experience in the food industry, and for the last few years, he has applied that to his food truck, One Guy Steak and Chicken. His menu, which includes dishes such as grilled filet mignon with leak mashed potatoes and a tarragon cream sauce, a crab cake sandwich, is proof that food trucks and fine dining go well together. Though he does local events such as Food Truck Fridays, you can most often find him on Old Fannin Road in Flowood. For more information, find One Guy Steak and Chicken on Facebook.
Finalists
LurnyD's Grille (601-906-9480, lurnydsgrille.com)
LurnyD's has been a staple in Jackson's food truck community since it opened in 2013. The business serves burgers such as the southwest cheese with pico de gallo and pepperjack cheese; and for those more adventurous, LurnyD's has the fried kimchi burger, with deep fried kimchi, and sweet chili and teriyaki sauces. For more information, find LurnyD's on Facebook.
Chunky Dunks Sweets Truck (601-506-5951)
Chunky Dunks is one of the newest (and sweetest) food trucks in the metro area's pool of mobile food vendors. The menu includes dishes such as ice cream nachos, which have cinnamon-sugar tortilla chips, ice cream, chocolate and caramel syrups, and whipped cream. For more information, find Chunky Dunks on Facebook.
Small Time Hot Dogs (662-753-9702)
While Small Time Hot Dogs is from Winona, Miss., you can often find it at events in the Jackson metro area. Gary Howard Jr. and his family have been operating the business since 2012, bringing New Orleans-style food-cart hot dogs to Mississippi. Small Time has hot dogs such as the Southern Dog, which has hickory-smoked pulled pork, coleslaw and barbecue sauce. For Cajun food fans out there, the truck has the Raging Cajun, which is Cajun crawfish sauce on top of a beef Polish dog. The menu also includes dishes such as a fried green tomato BLT and deep-fried Oreos. For more information, find the business on Facebook.
Green Ghost Tacos (1290 E. County Line Road, 601-957-7436; 2820 N. State St., 601-398-3454, greenghosttacos.com)
While Cesar Torres and Oswaldo Sanchez were working on opening Green Ghost Tacos' first Fondren location, the brothers used a food truck to gather attention to the new location, often appearing at events such as Fondren's First Thursday. These days, you can still catch the food truck out and about sometimes. The business can bring the truck to events such as corporate events, parties, festivals and more. Green Ghost's catering menu includes dishes such as quesadillas, tacos, burritos and more.