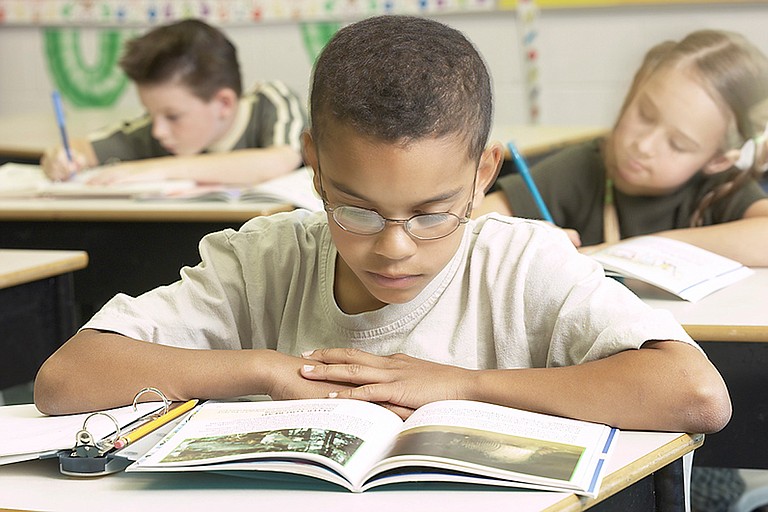 JACKSON — Mississippi students spend less than 1 percent of a school year on state testing, a new Mississippi First study shows. District-administered testing, however, can take up a much greater amount of time, the report shows, although this varies greatly from district to district.
Mississippi First is an education advocacy organization that supports charter schools among other reforms.
State-administered tests are required in every school district, but district-administered exams, often used to monitor progress, are optional, and districts use them for a variety or reasons. The report pushes back on calls this legislative session to end certain statewide exit exams.
"We want to be very clear: we would not recommend eliminating annual state testing even if the federal government did not require it," the report says. "... Instead, Mississippi should improve state testing by making the tests more valuable to teachers for instruction and by carefully weighing whether changes to the testing program will be worth the pain of transition."
In a study of four school districts in Mississippi from 2014 to 2015, researchers found that students take more district-administered tests than state-administered tests in a given school year, but depending on the school district, students would sometimes spend less time on district than state testing.
The study included two districts that are high-performing by the state's accountability rankings and two that are not; all four districts remained anonymous in the study.
The two "D"-rated districts in the study tested their students more than the higher-rated school districts tested theirs. For example, a fifth grader in an "A"-rated district in the study took six district tests in addition to the state tests at the end of the school year. A fifth grader in a-"D" rated district took 22 district tests in that same year. The two "D"-rated districts in the report also prioritized test preparation for at least a quarter of the school year.
"Regardless of the reason, the results show that students in the low-performing districts in our sample are losing at least a quarter of the instructional year by design," the report says.
Teachers and parents surveyed for the report expressed frustration at too much testing, but district-wide testing is a local decision left to the school board and district administrators.
"[S]pending 25 percent of the school year on test prep is damaging to students' academic progress. Multiple research studies show deep content learning is more effective than test prep at improving student achievement," the report says. "Ironically, in an effort to propel students forward, districts emphasizing test prep for a quarter may actually be denying students one of the most critical supports for learning—time. We cannot stress enough how deleterious this practice is."
The report lists several suggestions to districts for testing, noting that testing should be used to support instructional decision-making but not take the place of teaching time in the classrooms. Mississippi First researchers encouraged districts to review their current testing policies to ensure they are improving student outcomes—not hindering instructional time.
"For district testing, districts must ensure that the benefits of testing outweigh costs," the report says. "The research reflected in this report shows that districts are wielding their autonomy in inconsistent ways, some of which are not helpful to student progress."
Email state reporter Arielle Dreher at [email protected].