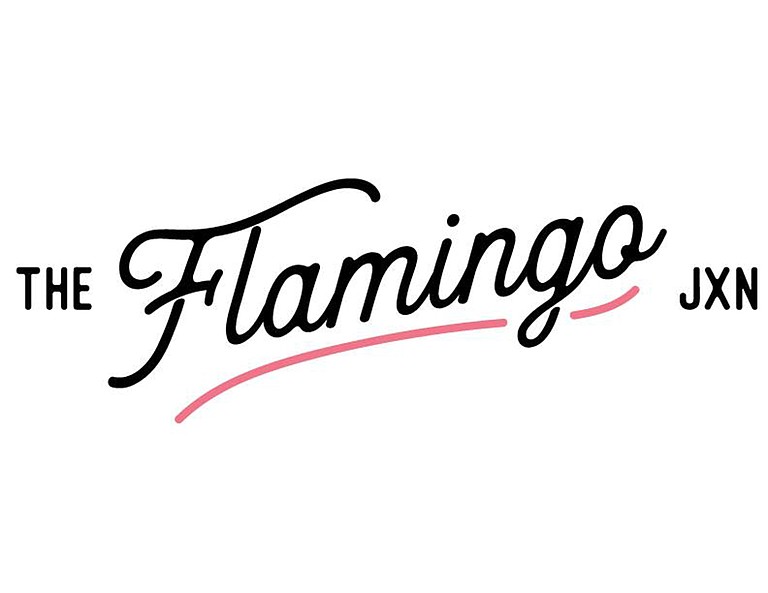 Tuesday, September 26, 2017
Jackson will gain a new music and event venue when The Flamingo (3011 N. State St.) opens its doors on Thursday, Oct. 5. Event promoter, musician and former Jackson Free Press contributor Garrad Lee is among the owners of The Flamingo, along with Bradley Adair, Ahmad and Saddi Thompson, Ian Hanson and Michael Milnick.
Following a soft opening and open house during Fondren After 5 on Thursday, Oct. 5, The Flamingo will officially launch on Friday, Oct. 6, with performances from Clouds & Crayons, James Crow and the Jackson Jackals from 7 p.m. to midnight. The venue will host a retro boutique pop-up event featuring vintage furniture, clothing, art and decor on Saturday, Oct. 7, from 10 a.m. to 5 p.m.
For more information, call 601-954-2788, visit flamingojxn.com or follow The Flamingo on Facebook.
GJCP Hosts Women's Business Conference
The Greater Jackson Chamber Partnership is hosting the Emerge Women's Business Conference on Tuesday, Oct. 3, from 8 a.m. to 1 p.m. at the Jackson Convention Complex (105 E. Pascagoula St.). The conference will feature eight women business owners as speakers, a continental breakfast and lunch, and speed networking sessions.
The conference will begin with speeches from Katy Hedglin, executive director of The Source by BankPlus, and Janie Walters, a professional speaker and trainer who owns Madison-based Champion Communications. Beginning at 9:40 a.m., Thimblepress owner Kristen Ley and Amy Head Studios owner Amy Head will speak on the importance of authenticity and first impressions for business owners.
Speed networking sessions begin at 10:50 a.m. and consist of 20-minute presentations from five business owners. Attendees can choose two presentations to attend when registering for the conference. Presenters include Carolyn Boteler, president and owner of TempStaff; Janita Stewart, a district director with the U.S. Small Business Administration; Angela Butler, president of the Angela Butler Company; Erika McMillon, president of the Akire Company; and Fon James, owner of Fon James Enterprises.
The conference will end with a keynote speech from Janie Walters at noon about the power of optimism.
The conference is $85 per person for GJCP members, $100 per person for nonmembers and $850 for a reserved table for 10. For more information, call 601-948-7575 or visit greaterjacksonpartnership.com.
Flowood Pet Hospital Holding Grand Opening
Flowood Pet Hospital and Resort (5316 Lakeland Dr., Flowood), which opened its doors in July, will host a grand opening and open house on Saturday, Sept. 30, from 11 a.m. to 2 p.m.
Jackson native Mitch Clemmer, former owner of the Banfield Pet Hospital and a veterinarian with 36 years of experience, opened Flowood Pet Hospital after selling Banfield's locations in the Jackson and Flowood PetSmart stores last fall.
The hospital offers care for dogs and cats, as well as small animals such as hamsters and gerbils. Services include grooming, vaccinations, dentistry, surgery, microchipping, nutritional counseling, boarding and more.
Flowood Pet Hospital also offers a "Healthy Pet Plan," which allows cat and dog owners to pay a monthly fee for benefits such as unlimited sick visits and office calls, an annual physical exam, routine vaccinations, and includes a deluxe boarding service with larger space and beds, televisions and a camera that owners can use to remotely check on their pets.
"A lot of people often wonder how their pet is doing if they're boarding them while they're out of town, so we offer the camera and give them a code they can dial in remotely to see their pet while they're gone," Clemmer told the JFP.
The grand opening will feature food, prize drawings for both pets and owners, a "best dressed pet" contest, a jump house for children and open-house tours of the hospital's facilities.
Flowood Pet Hospital and Resort is open Monday through Friday from 7 a.m. to 6 p.m., and Saturday from 7 a.m. to noon. For more information, call 601-992-0900 or visit flowoodpethospital.com.