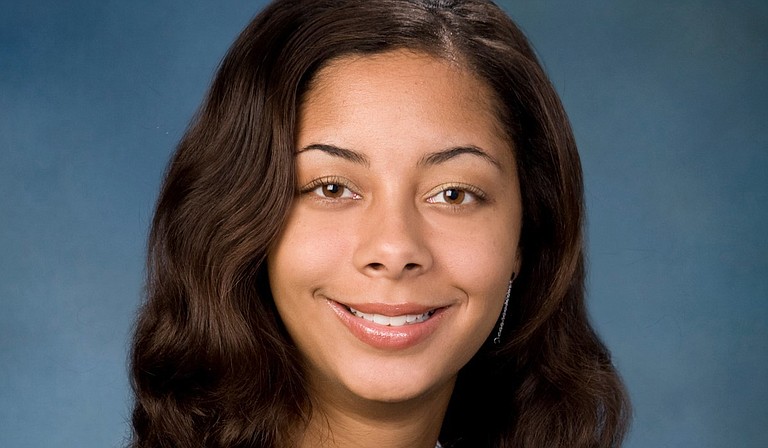 Wednesday, September 20, 2017
Lilli Evans Bass says that Jackson is and always will be home for her. That's why, even after receiving her law degree at the University of Mississippi in 2008, she decided to come home to practice law.
She started her own firm, Brown, Bass & Jeter, PLLC, with Katrina Brown and LaToya Jeter in August 2015.
Evans Bass, now 33, says she pursued a law degree at first because it would open up future career possibilities. With that degree she says she could become a judge, politician, banker, or of course, a lawyer.
"I knew it wasn't pinning me down to one thing in life, that I would have options," she says.
So far, Evans Bass has seen success as a lawyer. She is the current president of the Magnolia Bar Association and was appointed as the Yazoo City municipal judge in 2014.
After graduating with a bachelor's degree in political science from Tougaloo College in 2005 and her law degree at UM three years later, she started working as a clerk for former Mississippi Supreme Court Justice George Carlson. She then went to work at civil-defense law firm Currie, Johnson & Myers, where she and her current law partner Brown were the only two African American attorneys, she says.
"We would go to these minority events or diversity-type seminars, and we'd talk to other people from corporations or people we'd like to do work for, (and) they would always talk to us about diversity policies," Evans Bass says. "We would always run into these minority- and women-owned firms from other states, and we were like, 'You know, we might have more opportunities on our own.'"
Female-owned and -led law firms are less common around Jackson and around Mississippi as a whole, but Evans Bass says she and her partners decided to take the leap of faith, anyway.
"Clients we would like to develop a relationship with (would say) they really want a women-owned or minority-owned firm (to work with), and we all have the experience now," she says. "(We thought) 'If we don't do it now, we're never going to do it. Our kids will get older.' So we just did it."
Evans Bass says it was important to her to keep the firm in Jackson (it is on Lelia Drive off Lakeland Drive). She loves the city because she can see and has seen its growth. "I see the future," she says. "I've always wanted to live and work in Jackson."
She lives in Jackson with her daughter, Lorin, who is 5 years old, and husband, Ervin "E.J." Bass.
More like this story