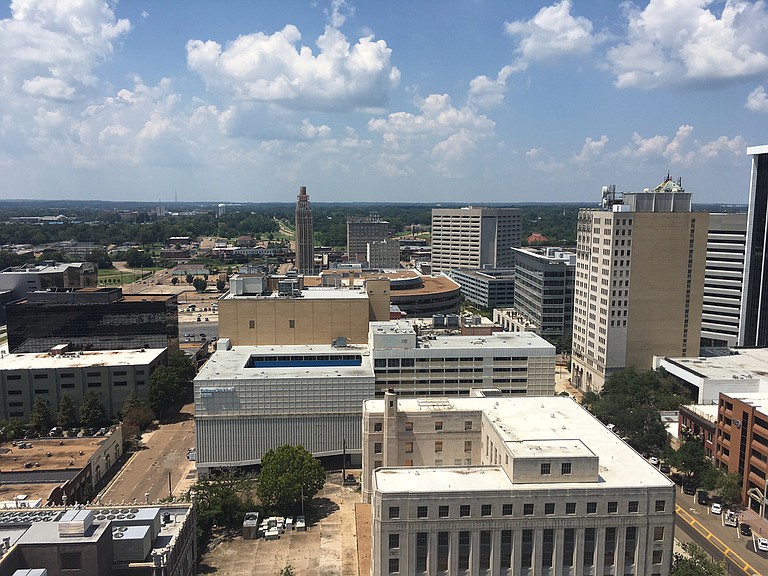 Wednesday, September 20, 2017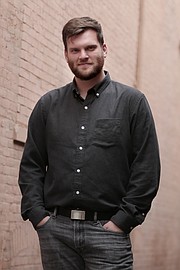 On Sept. 7, I made a quick stop by the Speculative Futures Exchange at Fondren After 5 to snag a hilarious City of Jackson Public Works Department lapel pin. In the journey from my truck to the event, I helped a few newcomers figure out where to go and what to do for the evening. At the space, I met three new friends: Garrad and Catherine Lee, and daniel johnson. Garrad and I chatted about the pin series they are creating, and then I met Catherine, who has just become an ASPA-certified planner, something for which I am currently pursuing a master's degree for at Jackson State University. I couldn't stay long, but the conversation was clearly the beginning of something greater in the future.
Friday morning, my alarm went off, and by 7:25 a.m., I was out the door of my house in Belhaven—the same house my mother grew up in— hurrying down Interstate 55 to the Development Academy, where I was meeting Ronnie Crudup Jr. and a few men who gather and pray for each other each Friday morning.
After the prayer meeting, I shifted into TeamJXN gear. (For those who do not know about TeamJXN, we are a group of people committed to pursuing and championing positive initiatives for Jackson.) I met with our coordinator, Cassandra, at Coalesce coworking space in the Jackson innovation hub along State Street. A few doors down, Innovate Mississippi, Podastery and several other creative innovators have moved in and ignited a growth of creativity that began with people such as Kristen Ley with Thimblepress and Matthew McLaughlin investing in the space.
After that, it was time to head to Smith Park, where I was running Food Truck Friday as a part of my role as project specialist for the Greater Jackson Arts Council. Since Food Truck Friday's inception, it has grown to host about 1,000 patrons, half a dozen artists and 10 fantastic food trucks.
I include those stories to lay out some of the amazing ways in which our city is not only diverse, but rich in human capital. Several people I know have recently referred to Jackson as a do-it-yourself city. But maybe it's more of a D.I.O. city—do-it-ourselves. I like to think that people in Jackson watched that weird video of Shia LaBeouf screaming and took it to heart.
The amazing Jacksonians I've had the pleasure of meeting and getting to know over the course of my life are the people who have decided to "Just. Do. It." Whether its Anik Kurkjian and the Mississippi Light Festival, Donna Ladd and her Mississippi Youth Media Project, or Bilal Qizilbash with his cancer research and Draw a Smile Foundation, people are doing great things in this city every day.
Recently, I have decided to encourage every person who is working hard to do something new and fresh here. It can be exhausting doing good things in Jackson, but a few words of encouragement go a long way to those who put in hours upon hours of effort into these projects. They deserve affirmation that what they do is important. I believe that this is where we as a city can start. Start with encouragement and support. That can mean volunteering, making connections with more supporters, spreading information, or most importantly, supporting people financially.
The incredible human capital in Jackson is something that we should capitalize on. If we set out to learn something new every day from someone we normally would not talk to, our city would be an unstoppable force.
What will you learn today, and how will you apply that to making your city a better place to live?
J. David Lewis is the vice chairman of the board for TeamJXN and a project specialist at the Greater Jackson Arts Council.