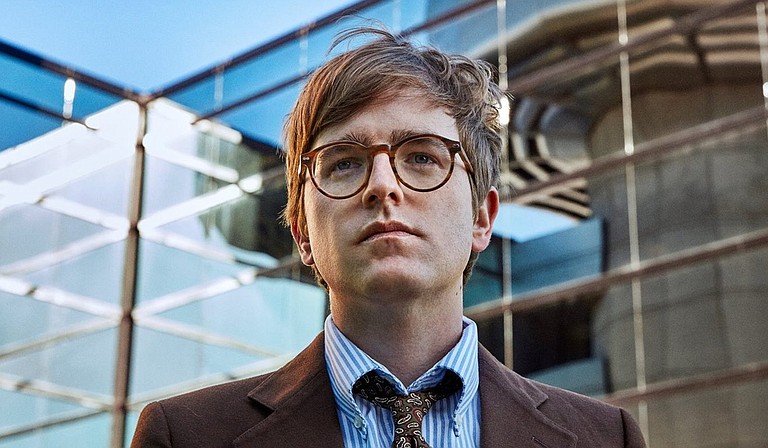 Wednesday, September 13, 2017
There's a story that countless TV shows and movies have mined over the years: The small-town artist moves to the big city chasing fame and fortune. It's something that many people have tried to apply to Dent May, a Jackson-native musician and Los Angeles transplant. The problem is that it's entirely false.
"A lot of people mistakenly think I moved here to make it or something when that couldn't be further from the truth," May says. "As far as I'm concerned, 'making it' is just making music, and I can do that from anywhere."
Long-time fans know May, who grew up in Belhaven, primarily as an Oxford, Miss., indie-pop artist, but he didn't always plan on pursuing music. He left Mississippi to study film at New York University in 2003, but after a brief stint there, he realized that music was his primary passion.
He transferred to the University of Mississippi during his sophomore year and graduated with bachelor's degrees in literature and southern studies in 2007.
For about a decade, May toured out of his home state, releasing three albums under his own name—2009's "The Good Feeling Music of Dent May & His Magnificent Ukelele," 2012's "Do Things" and 2013's "Warm Blanket."
As for the reason behind his eventual move to L.A., chalk it up to time.
"I'd been in Oxford for 10 years, and I was having a little bit of trouble living in a college town, approaching the age of 30," May says. "I just kind of wanted a change of pace and to try living in a huge city, really for personal reasons more than career or music reasons."
The move made an impact on his songwriting all the same. His fourth album, "Across the Multiverse," which he released Aug. 18 on Carpark Records, features several references to his West Coast conversion. For instance, on the track "90210," May sings, "This Mississippi boy sure ain't used to this view. I come from 39202."
However, the biggest changes to his music don't appear in his lyrics. He says that making music in L.A. has been a blessing on one hand because he has connected with a group of friends who also make music, which inspired him to work harder and raise his standards for his own music.
At the same time, he says that he has seen the vapid side of the entertainment industry at work.
May says: "That drives me in a way, too, like, 'You know what? A lot of people's priorities are out of whack with what it means to be creative or be an artist, so I want to push against that and just be myself.'"
Despite the glitzy sound on "Across the Multiverse"—and the romanticized city where he recorded it—May says that he wants to be honest about the less glamorous work he puts into keeping his music career going, including plenty of creative odd jobs to pay rent.
"I'm not going to pretend I'm out here raking in the millions as an indie-pop songwriter," he says with a laugh. "I do a lot of deejaying and some other stuff to help pay the bills. I don't know. I just try to keep my eyes on the goal, which is leaving behind a catalog of music that I'm proud of."
Dent May performs at 8 p.m., Friday, Sept. 15, at Spacecamp (3002 N. Mill St.). El Obo and Garden Variety also perform. Tickets are $5 in advance or $10 at the door. For more information, visit dentmay.com.