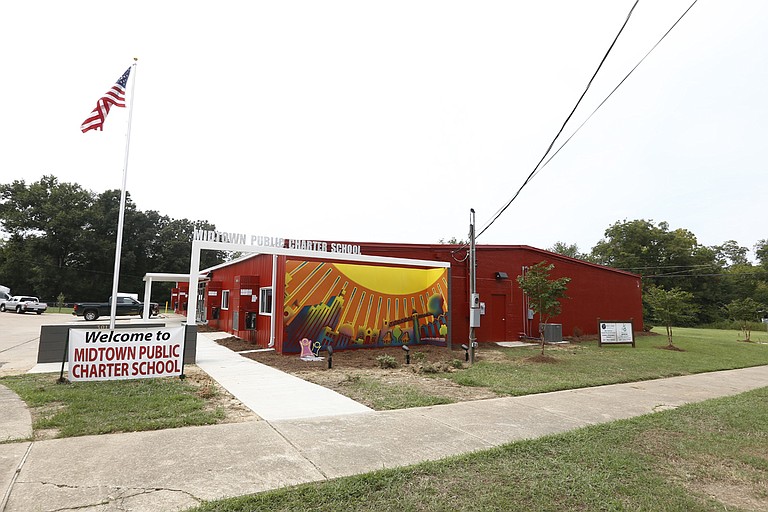 Monday, September 11, 2017
JACKSON, Miss. (AP) — Clarksdale will be the host to Mississippi's first charter school serving a rural area, after the Charter School Authorizer Board on Monday unanimously approved plans for a school to open in fall 2018.
Clarksdale Collegiate Public Charter School plans to start with grades K-2, growing to 675 students in grades K-8 by 2028. The school is backed by some high-profile supporters, but also opposed by community leaders who say the new school will take scarce dollars away from existing public school systems in the northern Mississippi Delta.
Until now, the board had approved four schools, all in Jackson, raising questions about whether charter schools, a predominantly urban movement nationwide, held much promise for a rural state.
Clarksdale Collegiate's approval wasn't a surprise, since the proposal got thumbs-up from a board committee earlier. The board also followed a committee recommendation to reject two other applicants. SR1 wanted to open SR1 College Preparatory and STEM Academy in Canton, serving grades K-12. Shades of Elegance Corp. wanted to open Truth Academy STEAM Charter School in Drew to serve grades K-8.
Outside reviewers found that Shades of Elegance partially met Mississippi's standards for educational design, but didn't meet standards for operations or finances. They found SR1 partially met all three sets of standards.
The successful application was spearheaded by Amanda Johnson, founding principal of a charter school in Helena-West Helena, Arkansas, that Republicans held up as a model for the Mississippi Delta. Johnson, who lives in Clarksdale, is promising a "structured, ambitious and jubilant community" that will be "unapologetically college prep."
"I think that there is a critical need within Clarksdale and I'm uniquely positions to run a charter school to meet some of that need," Johnson said after the school was approved.
Clarksdale's current superintendent and state lawmakers disagreed. They were among a busload of opponents who journeyed to Jackson to oppose the application, saying their area was too small to support a charter school on top of the Clarksdale and Coahoma County systems, as well as a magnet high school run by Coahoma Community College. Coahoma County Supervisor Johnny Newson said 1,400 people had signed a petition opposing the school. State Sen. Robert Jackson, a Marks Democrat, said he'd be looking for ways to overturn the state's charter school law
Clarksdale Superintendent Dennis Dupree, who leads an F-rated district rocked by a test-cheating scandal, said taking students and money away would hurt his district's ability to progress.
"We are nowhere near where we want to be, but we are moving forward every day," Dupree said. He said board members needed to more closely examine districts where they are considering chartering schools, and that the state's overall effort should focus on improving existing schools.
"You're creating a storm, a situation that's not going to be conducive to learning at all" Dupree said. "You're putting a very competitive situation that doesn't have to be there."