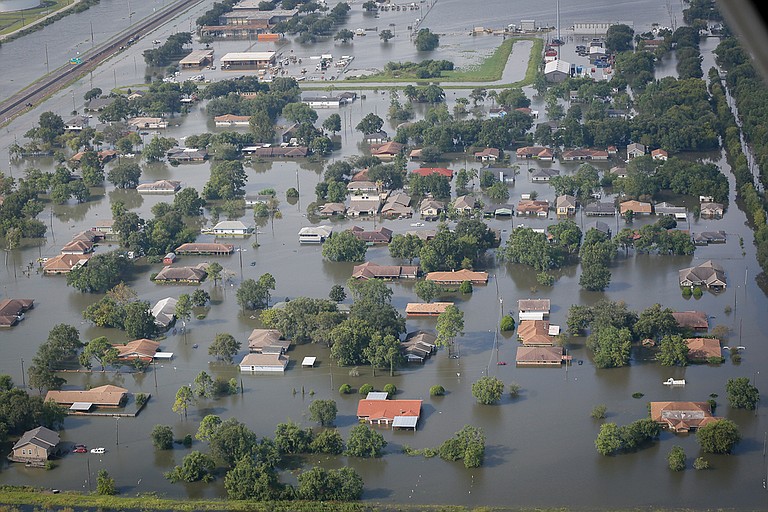 Tuesday, September 5, 2017
JACKSON — The City of Jackson is collecting relief supplies to send to people in Texas and Louisiana affected by the storm damage from Hurricane Harvey, which made landfall last week.
Jacksonians can donate water and personal-care packets at several donation spots around the city. More than 60 people lost their lives due to the storm, the Houston Chronicle reported, which hit the Texas coast and the city of Houston the worst, with historic flooding.
"Our thoughts and prayers are with the people of Texas and Louisiana who are suffering greatly in the aftermath of Hurricane Harvey," Mayor Chokwe Antar Lumumba said in a press release. "Jackson is a city full of love and compassion. We understand that it is our responsibility as citizens to aid our neighbors when needed, so I have reached out to Mayor (Sylvester) Turner and offered our assistance."
Turner is the mayor of Houston, the fourth-largest city in the U.S., where several residents who live there and in surrounding areas either do not have flood insurance or were evicted as a result of the storm, the Associated Press reported.
Lumumba said the City will extend aid to all municipalities that need help.
"Let's come together as a City, community, and family to contribute to the relief effort in any way that we can and show our neighbors that we care," he said in the statement.
The supply drive will go from Tuesday, Sept. 5, through Friday, Sept. 8, at various locations around the city.
Drop-off Locations
Station 1 555 South West St.
Station 7 4265 N. State St.
Station 10 355 Woodrow Wilson Drive
Station 11 3680 Terry Road
Station 15 4943 Clinton Blvd.
Station 16 1400 Lakeland Drive
Station 17 1941 Canton Mart
Station 21 5381 Watkins Drive
Station 24 1240 Wiggins Road
Station 25 4048 N. Siwell Road
Station 26 2223 Flag Chapel Road
Station 28 611 Terry Road
Precinct One 810 Cooper Road
Precinct Two 3645 Highway 80 West (Metrocenter)
Precinct Three 3925 West Northside Drive, Suite A
Precinct Four 5080 Parkway Drive
City Hall 219 South President St.
Water Department 1000 Metrocenter, Suite 103
The Mississippi Emergency Management Agency has also released a comprehensive guide for Mississippians looking to help Harvey victims.
Follow @jxnfreepress on Twitter for breaking news.