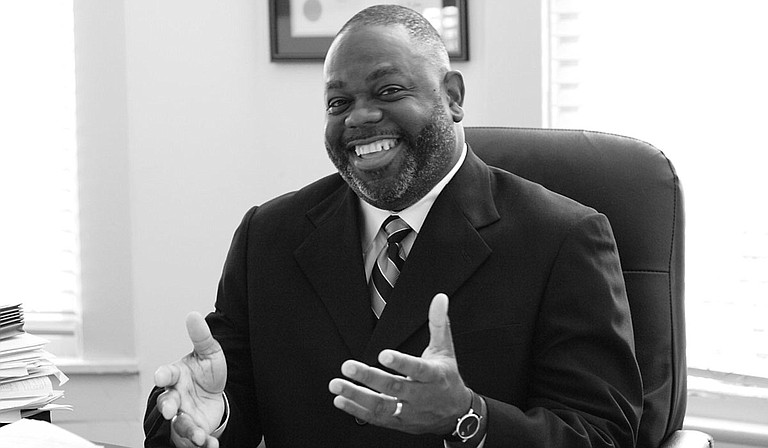 JACKSON — Legal challenges to the anti-LGBT House Bill 1523 will continue, as U.S. District Judge Carlton Reeves has lifted the stay on the 2014 lawsuit that sought to force the State of Mississippi to recognize same-sex marriages and issue marriage licenses to same-sex couples.
Plaintiffs in the 2014 Campaign for Southern Equality v. Phil Bryant et al case took issue with the section of HB 1523 that allows state government officials, including circuit clerks, to "seek recusal from authorizing or licensing lawful marriages based upon or in a manner consistent with a sincerely held religious belief or moral conviction described in Section 2 of this act."
HB 1523 protects the "sincerely held" religious beliefs or moral convictions" that marriage is between "one man and one woman;" sexual relations are reserved for such a marriage; and sex is determined "by anatomy and genetics at time of birth."
Circuit clerks looking to recuse from issuing same-sex marriage licenses are supposed to provide written notice to the State Registrar of Vital Records. Plaintiffs in the CSE v. Bryant 2014 case, represented by Roberta Kaplan, argued that this section of HB 1523 warranted re-opening of the case in 2016.
After Gov. Phil Bryant signed the "Protecting Freedom of Conscience from Government Discrimination Act," or HB 1523, into law in April 2016, Judge Reeves agreed with Kaplan and re-opened the case on limited terms. Reeves wrote that the section of HB 1523 allowing circuit clerks to recuse themselves from issuing marriage licenses on account of sincerely held religious beliefs or moral convictions "significantly changes the landscape of Mississippi's marriage licensing laws."
Then, while HB 1523 was tied up in court, Reeves issued a stay, tabling Kaplan's case in the event that the 5th U.S. Circuit Court of Appeals agreed with his order to strike down the law. The 5th Circuit did not, however, and when HB 1523 became law, Kaplan asked Reeves to lift the stay.
Now with the stay lifted, Kaplan is allowed to issue up to five written interrogatories to see how many and which of the 82 circuit clerks in the state have sought to recuse themselves from issuing same-sex marriage licenses in the state. Lawyers for the State will have a chance to respond by Nov. 13, Reeve's order says, and then the parties will meet to discuss discovery in the case.
"If the parties cannot agree on the terms of future discovery, or any other issues, the parties shall seek relief via motion(s) filed with the Court within 30 days of service of the defendants' responses to the written interrogatories authorized above," Reeves wrote in his Oct. 27 order. 
The Office of Vital Records in the Mississippi Department of Health is tasked with keeping a list of circuit-clerk recusals, as House Bill 1523 demanded. As of Oct. 15, no circuit clerks had filed recusals with the office, MDH spokeswoman Liz Sharlot confirmed to the Jackson Free Press earlier this month.
To read more about House Bill 1523 visit jacksonfreepress.com/hb1523. Email state reporter Arielle Dreher at [email protected].