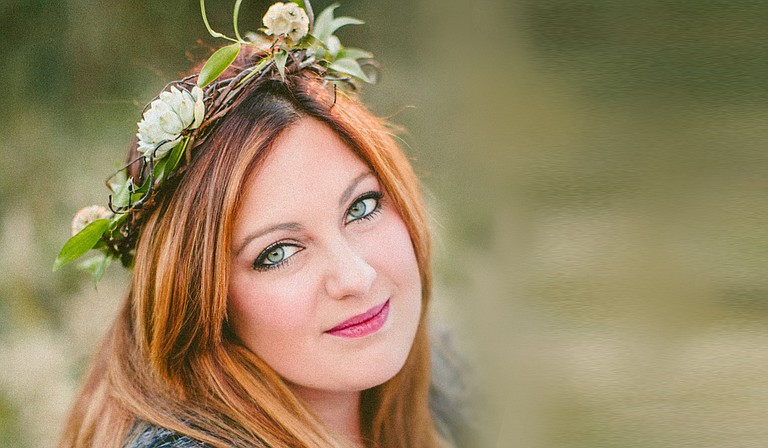 Jenni Sivils, a Eufaula, Ala., native, says that she has always been creative and a lover of funky art. During her free time, she pours her passion into her home-based businesses, a floral service called The Prickly Hippie and a bakery called Three Peacocks Cakery.
"My passion and most of my time is spent on my two businesses," Sivils, 29, says. "The Prickly Hippie is starting to grow in popularity here in Jackson, which is awesome."
She says one of the first steps toward forming her first business came shortly after her high-school graduation in 2009. She and her grandmother were watching TV when a baking competition came on, and her grandmother told her, "You could do that."
At the time, Sivils was not interested, she says, but her grandma handed her $20 to go get the ingredients that she needed to make her mom a birthday cake.
"It went really well, and I enjoyed it, and I just never stopped making cakes after I did that," she says.
From there, she says her passion just "grew and grew and grew," eventually becoming a full-fledged business as Three Peacocks Cakery. The name came from her favorite animal, the peacock, and the number that Jester Honorary Social Club assigned to her when she joined while attending the Mississippi University for Women.
After graduating from MUW in 2012 with a bachelor's degree in English with an emphasis on creative writing, Sivils moved to Ridgeland, Miss., with her husband, Josh Sivils. She started her second business, The Prickly Hippie, two years later.
"It started as a little company where I was growing cacti and succulents, and planting them in cool upcycles and vintage finds, and they were sold at Fondren's First Thursday," she says. "And a lot of people started becoming interested in my designs. It kind of turned into a full florist (business). So now, almost every other weekend, I do wedding flowers for brides all over Mississippi.
"I think, on the florist side of things, my age of women and men are coming up, and they're starting to get married, and they don't necessarily want to follow the traditions that you see in pictures and magazines that are just the tight bouquet and roses. I think people want something that is much more natural looking and free and represents them and the way they want to live, and my designs help them express themselves in that way."
Sivils, who has a 6-month-old daughter named Sage, says her goal is to continue to build her businesses and have a brand here in the Jackson metro area.
"I'm super grateful for the opportunities that keep coming my way here in Jackson. It's been a blessing," she says.
Sivils says she is always taken aback when she goes somewhere and people recognize her because of her businesses.
"It makes me so happy, and I feel so fulfilled, but it wouldn't be that way if Jackson wasn't such an open, accepting, wonderful place to grow my business," she says.
For more information, visit pricklyhippie.com.