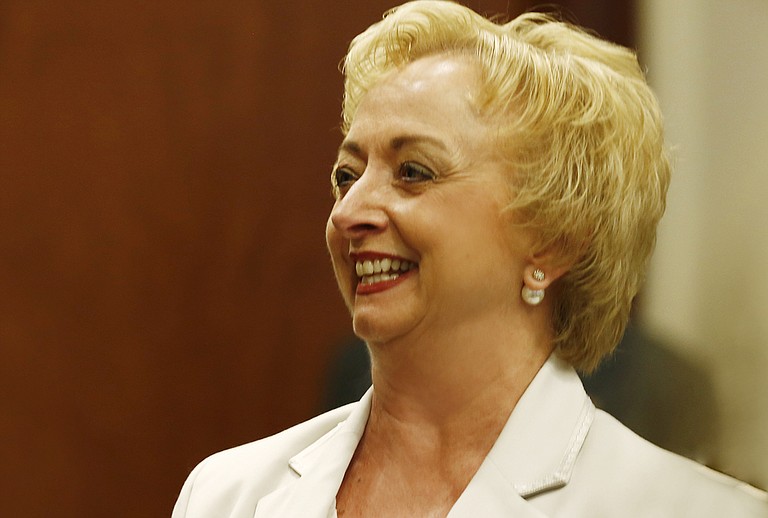 Wednesday, October 25, 2017
JACKSON — UPDATE: This story now includes a statement from the W.K. Kellogg Foundation that arrived after the initial piece went to press. Also, on Oct. 25 at Hobnob Mississippi, Gov. Phil Bryant gave reporters more details about the rumored third option for the takeover of Jackson Public Schools. Read about that third option here.
If Gov. Phil Bryant does not agree to a rumored-but-still-quiet deal with the Jackson mayor and a large philanthropic foundation to provide a third option, Jackson Public Schools will face one of two options for the Mississippi Board of Education—and the state—to take over the district.
Mississippi law allows the State to take over school districts in two distinct ways: by declaring a state of emergency and converting districts into "transformation" status or absorbing them into the new statewide Achievement School District.
So far, the state has two "districts of transformation"—Leflore and Tunica County School Districts. This model was previous called conservatorships, but in 2017 the Legislature changed a lot of the verbage in the law to focus takeovers on academic strength. The Commission on School Accreditation, the state board and the governor must sign off on the "emergency" declaration takeover, and then the Mississippi Board of Education assumes control of the district of transformation.
Last month, the Mississippi Board of Education asked Gov. Phil Bryant to sign an emergency declaration to add Jackson Public Schools to the "transformation" list. When districts go into transformation status, they lose local control of their districts, with the Mississippi Board of Education becoming the district's governing body. In turn, it appoints a new interim superintendent to take control.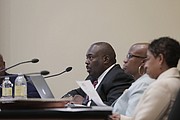 JFP's stories about the state takeover of the Jackson Public Schools district
Since lawmakers approved a change in state law in the spring, districts in "transformation status" now must stay under state control until they have achieved a "C" grade or higher for five consecutive years.
State Superintendent Carey Wright says this focus on academics is a shift from the previous conservator model, which was more administrative in nature, to clear accreditation standards.
"The old conservator model was not working. Since I've been here, it's been not working, Wright told reporters last week. "...We asked (the Legislature) to change the model of a district of transformation, so we could put an interim superintendent in that district with a focus on instruction."
In order for a district to enter "transformation status," it must violate several accreditation standards and be considered an "emergency" by MDE. After a year, if the department still finds accreditation violations, MDE then recommends to the Commission on School Accreditation that an "extreme emergency" exists in the district. The commission, the Mississippi Board of Education and then the governor must all agree and sign off on the findings. JPS is at Gov. Bryant's mercy because he could send the district to transformation status any day now, even as rumors fly that he and Mayor Chokwe A. Lumumba may announce a deal.
The state board named Margie Pulley, the interim superintendent in Tunica, as the interim superintendent for JPS if Bryant declares an emergency. Pulley has experience in other school districts under conservatorship, but all those districts have 5,000 students or fewer. JPS has nearly 27,000 students. Wright said if JPS goes into transformation status, MDE will be more involved in the district than in previous conservatorships.
"You've got a lot more moving parts that are going to require outside help, outside resources," Wright said. "I've already had colleagues of mine from around the nation, quite frankly, calling me and saying, 'How can I help?' 'Is it extra bodies that you need, extra resources that you need?'"
Achievement School District
Schools and districts that receive an "F" grade two years in a row or twice in the past three years, and districts where 50 percent of the schools are rated "F" or where half the students attend "F"-rated schools are all eligible for the state's second takeover option: the Achievement School District. The district will be statewide, potentially including multiple failing school districts, all governed by one superintendent that the Mississippi Board of Education will hire.
The Mississippi Board of Education will govern the statewide district, and the committee will decide which school districts are absorbed into the ASD.
Wright said the ASD will only absorb full school districts, not individual schools.
"We felt it would be rather impractical if you're looking at all the many schools that we've got (900 plus) that you could have two to three (schools) there and two to three (schools) there and to think about running that as a district did not make sense," Wright said. "So the planning committee made the decision that we should really be looking at districts as a whole."
Similar to districts of transformation, once a district is placed in the ASD, it must maintain a "C" grade for five consecutive years before it can be released back to local control—although the state board can dictate how that local control looks. Technically, JPS qualifies for the ASD because it earned an "F" grade two years in a row and more than half of the 58 schools in the district earned an "F."
If Gov. Bryant does not authorize a district of transformation takeover, Wright said the decision to put JPS into the ASD would fall to the committee.
"(The ASD committee) will be looking at, based on the criteria the board approved today, which districts would qualify, and what they'll do is make a recommendation to the board based now what they're analyses are, and ultimately it would be up to the board as to how they want to handle that," Wright said, reiterating that the ASD and districts of transformation are two different processes.
State law says the ASD will absorb schools and districts it has the "capacity" to handle. The state superintendent told the Stennis Capitol Press Forum on Monday that she does not buy into the idea that any district is "too large to help," noting that the state board felt confident recommending a takeover of JPS, despite its size.
Based on the 2017 accountability results, six school districts qualify for the ASD because they received two "F" grades in a row: Greenville Public School District, Holmes County School District, Wilkinson County Schools District, Noxubee County School District, Jackson Public Schools and Humphreys County School District.
In the future, the ASD could absorb more districts based on the 2017 accountability rankings released last week. Technically, under the new baseline for cut scores, more school districts received an "F" grade this year than last year. In 2016, 19 districts received "F" grades.
In 2017, eight districts and one charter school received "F" grades—but that is only because 12 districts got to keep the best of the two baseline scores, opting for a "D" under the old baseline instead of an "F" score with the new baseline.
Without that option to keep the best of two scores, 20 districts would have "F" grades this year.
A Third Option for JPS?
Gov. Bryant initially said he would decide to declare an "emergency" or not in JPS once the 2017 accountability rankings showed whether the district received its second "F" in a row or not.
Last week, right before MDE released the district grades, Bryant told the Associated Press about the possibility involving the W.K. Kellogg Foundation and perhaps other organizations helping the school district, instead of allowing the state board to assume control.
"The W.K. Kellogg Foundation is committed to ensuring all children, families and communities—regardless of race or income—have opportunities to reach their full potential," Rhea Williams-Bishop, the director of Mississippi and New Orleans programs for the W.K. Kellogg Foundation, said in an emailed statement.
"Mississippi is one of four priority places for our grantmaking in the U.S., where we have an office and our staff live and work in the community," Bishop-Williams, who is based in Jackson, wrote. "Our staff are passionate and dedicated both personally and professionally to serving the needs of children, their families and communities. Our core values reflect the importance of community engagement and leadership, and we hire staff who demonstrate a similar commitment. As a result, our staff are often active participants in civic and community leadership roles, which are distinct and separate from their role as a Kellogg Foundation employee."
A member of the Jackson-based staff also serves on the Jackson Public Schools board of trustees.
"In Jackson, Miss., Jed Oppenheim has been serving on the Jackson Public Schools (JPS) board of education since his appointment in 2014 by the late Mayor Chokwe Lumumba," the W.K. Kellogg statement said. "He joined the Kellogg Foundation as a program officer in 2016, and has continued to serve as a board member for JPS, outside and separate from his position as a Kellogg Foundation employee. Jed manages a diverse portfolio of grants; however, he does not make recommendations and/or decisions related to JPS. All investments related to Jackson Public Schools are managed by Yumeka Rushing, program officer for Mississippi, and Rhea Williams-Bishop, director of Mississippi and New Orleans programs."
Wright said last week that she did not know what that third possibility or option looks like and was not in that loop.
"I have no idea. The governor and I have not had any conversations where that's concerned, but I'm more than willing to have those conversations if he wants to involve us in that," Wright told reporters last week.
MDE has drawn criticism lately, after the State Auditor Stacey Pickering conducted several audits of the department's contracting procedures and found that MDE may have broken state law with contracts it authorized in fiscal-years 2014 and 2015, and some of those deals with people and companies in the state superintendent's network.
Wright has openly addressed these concerns, inviting the auditor's team into MDE. The department brought in a new chief operations officer at the start of 2017, and she addressed the state board last week about new internal audit and contracting procedures. MDE's internal audit team continues to audit the department alongside Pickering's staff.
Read more at jfp.ms/jpstakeover. Email state reporter Arielle Dreher at [email protected] and follow her on Twitter @arielle_amara for breaking news.