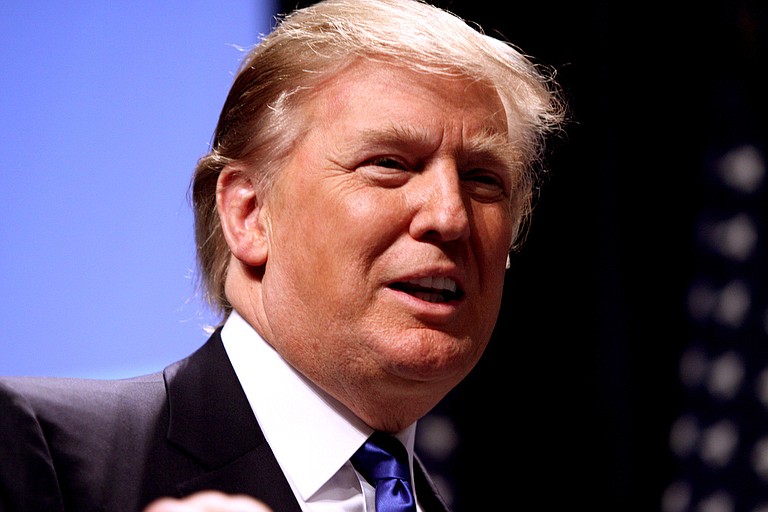 Tuesday, October 24, 2017
WASHINGTON (AP) — President Donald Trump's four-month worldwide ban on refugees ended Tuesday, officials said, as his administration prepared to unveil tougher new screening procedures.
Under an executive order Trump signed earlier this year, the United States had temporarily halted admissions for refugees from all countries, with some exceptions. The end-date written into the order came and went Tuesday with no new order from Trump to extend it, according to a State Department official, who wasn't authorized to comment by name and requested anonymity.
Refugees seeking entry to the U.S. will face what officials described as more stringent and thorough examination of their backgrounds, in line with Trump's "extreme vetting" policy for immigrants. The Homeland Security Department, the State Department and other U.S. agencies have been reviewing the screening process during the temporary ban.
The new screening procedures were to be announced later Tuesday. It was unclear exactly what measures would be added, but in the past, officials have spoken about examining applicants' social media posts and other investigative measures to identify those who may sympathize with extremists or pose a national security risk to the United States.
Refugees already face an extensive backlog and waiting periods that can take years. Any additional screening would likely extend the timeline.
Even with the ban lifted, refugee admissions are expected to be far lower than in recent years. Last month, Trump capped refugee admissions at 45,000 for the fiscal year that started Oct. 1, a cut of more than half from the 110,000 limit put in place the year earlier by President Barack Obama. And the actual number admitted this year could be far lower than Trump's 45,000 cap, which sets a maximum but not a minimum.
The refugee restrictions were in addition to Trump's broader "travel ban" on people from several countries. Courts have repeatedly blocked that policy, but largely left the temporary refugee policy in place.
Trump has made limiting immigration the centerpiece of his policy agenda. In addition to the travel ban, which initially targeted a handful of Muslim-majority nations, the president rescinded an Obama-era executive action protecting young immigrants from deportation and vowed to build a wall along the southern border with Mexico.
During his presidential campaign, Trump pledged to "stop the massive inflow of refugees" and warned that terrorists were smuggling themselves into naive countries by posing as refugees fleeing war-torn Syria.
"Thousands of refugees are being admitted with no way to screen them and are instantly made eligible for welfare and free health care, even as our own veterans, our great, great veterans, die while they're waiting online for medical care that they desperately need," Trump said last October.
Instead, Trump has advocated keeping refugees closer to their homes.
The end of the ban comes amid an alarming refugee crisis in Myanmar, where security forces in August began what human rights groups have called a scorched-earth campaign against villages inhabited by Rohingya Muslims. More than 600,000 Rohingya from northern Rakhine State have fled to Bangladesh.