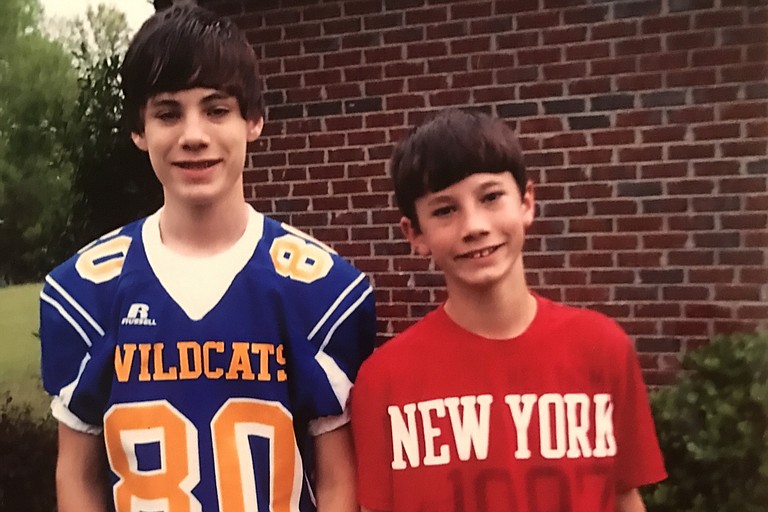 Wednesday, October 18, 2017
JACKSON — It was summer 2011, and Zachary and his younger brother Justin were alone at home in their living room in Columbia, Miss.
Zac was fooling around with his Remington Model 700 deer rifle, which was loaded, he later said. Justin was sitting in a chair, toying with his new dart gun. He faced the couch, where Zac sat.
What happened next landed Zac in Parchman for manslaughter instead of in high school. He has always maintained that he never pulled the trigger and never intended to kill his only brother.
"When I got up from the couch to put the rifle up, I heard a click, and the gun went off and shot Justin in the head," Zachary writes in his most recent affidavit filed with the Mississippi Supreme Court.
No one else was there to witness the shooting, and when their father returned, Zac was outside pleading for his father not to come inside where Justin's body was. Six days later, police officers arrested Zac at his brother's funeral.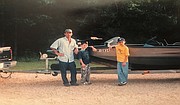 Even Zac's own father did not believe that it was accident. Roger Stringer testified in court to send his son to prison because he thought Zachary had meant to kill his brother for a long time. He had also never heard of a gun going off without someone pulling the trigger. Zachary had insisted throughout his case that he did not pull the trigger. It was not until 2015, during a conversation with a friend, who told him about a gun going off on its own, that his father realized a malfunction with a trigger was even possible.
"It hit me like a ton of bricks: 'Roger, you need to look at that gun again,'" he had thought. "I Googled 'Remington Model 700 rifle spontaneous firing," ... and, voila there it was."
'Stop Using Your Rifle'
The Remington 700 Model is the subject of several class-action lawsuits against the firearms manufacturer due to a faulty trigger, which can discharge on its own. The company has recalled all Remington Model 700 rifles manufactured between May 1, 2006, and April 9, 2014.
Remington has never accepted responsibility for the malfunction, however, beyond the voluntary recall. Robert Chaffin, an attorney involved in several cases over the guns, wrote in an affidavit for Stringer that the rifle's recall "came several years too late and has only captured roughly 15 percent of the 1,328,481 defective XMP rifles sold between 2006 and 2014."
"STOP USING YOUR RIFLE," the recall website says. "Any unintended discharge has the potential for causing injury or death. Immediately stop using your rifle until Remington can inspect it to determine if the XMP trigger has excess bonding agent used in the assembly process, which could cause an unintentional discharge and, if so, replace the trigger mechanism.
"If you own a rifle subject to this recall, Remington will provide shipping, inspection, replacement of the trigger mechanism if necessary, and return at no cost to you."
That was when Roger realized that his son could have been telling the truth. It is entirely possible that Zac's gun had fired on its own, meaning that he was spending time in prison for a crime he did not commit. Roger called Remington and gave them the gun's serial number; he had bought the rifle for Zachary's Christmas gift in 2008.
Remington staff confirmed Roger's fears. The rifle, which still sits in the Marion County Courthouse, is subject to the recall issued in April 2014, his affidavit says.
By then, Zac had been sitting in Parchman for more than two years when his father discovered the Remington malfunction on a Saturday in March 2015.
By the next Monday, Roger was back in the office of the same attorney he had hired to represent Zachary back in 2011, Thomas Fortner. The attorney, based in Hattiesburg, warned Roger of the challenges of reversing a conviction in court, but Roger was determined.
"It has been really difficult getting all this done because the bar is so high getting someone un-convicted. ... And what it has done is it's forced me to dig deeper and deeper and deeper, because I would not take 'no' for an answer," Roger Stringer told the Jackson Free Press. "I was going to see right done by my one surviving child."
Justice is back in sight for Zachary, however, after the Mississippi Supreme Court granted his petition to seek a new trial back in Marion County Circuit Court last week.
Now the Marion County Court judge will have to decide whether or not to grant Zachary Stringer an evidentiary hearing, where he could potentially present entirely new evidence in his case, including the Remington recall and other horror stories of people killed or injured by the misfiring rifles.
Hood: Stringer's Still Guilty
Once Fortner learned about the Remington recall, he got to work preparing Zachary's motion the Mississippi Supreme Court to re-try the case in trial court—and ideally clear his record.. Roger said it took him a long time to find an expert who was willing to go on the record and write affidavits against Remington. Zachary's most recent petition shows that no evidence of the Remington recall was publicly available before October 2015. Roger said several people confirmed the Remington malfunctions in rifles like Zac's but were fearful of retribution from the company's attorneys. Many Remington rifle malfunction cases are settled out of court in highly secretive and sealed agreements.
Remington is a multimillion-dollar firearms company that sells not only sporting rifles but also ammunition and firearms to law enforcement and the U.S. government. The company was awarded a $7.4-million federal contract in April, Bloomberg reported. Remington did not return messages left on their media line voicemail by press time.
Fortner filed Zachary's 200-plus-page motion in March 2017, asking the Mississippi Supreme Court to consider sending his case back to Marion County so he might get a new trial.
"Basically, what we're saying is Zachary ought to get a new trial to hear all of this evidence. (The jury should) know about the malfunction; they ought to at least know that as a possibility," Fortner told the Jackson Free Press.
The state's high court did nothing for months on Zachary's motion until September when it ordered the attorney general's office to respond to Zachary's motion. The attorney general entered a motion, arguing that the teen was still guilty of manslaughter even if he did not pull the trigger.
"As this Court pointed out in the opinion issued in Stringer's direct appeal, Stringer pointed a loaded gun at his brother," the state's motion says. "And although he claimed that the firing of the gun was accidental, this act alone supported his conviction for manslaughter."
Three Mississippi Supreme Court judges were not convinced—and a week after the state filed its motion, they granted Zachary's motion on Oct. 11. Fortner is preparing the now 21-year-old's briefs to go before the Marion County Court judge, who will decide whether or not to grant Zachary's petition to potentially wipe his slate clean.
In the midst of his appeal to the Mississippi Supreme Court, Zachary got out of Parchman five years early for his good behavior last October—he's on earned-release supervision with an ankle monitor, his father said.
Of Faith and Fishing
Before that fateful June 2011 night, Roger Stringer loved to hunt and fish with his sons. Justin, the youngest, loved fishing with his father. Zachary loved to hunt. Roger said hunting is not enjoyable to him anymore, and he has put all the guns away.
"It's just different," he said.
Roger said he just recently got to the point where he can fish without getting a big lump in his throat, on the verge of tears.
"Justin was my fisherman, and Zac was my hunter," he said. "Until this year, I felt like I was cheating on Justin by going fishing, but I have finally been fishing three times this fall, and I actually enjoy it now."
Zachary lives with Roger now, and as soon as he got home to Columbia, Miss., he started looking for work. Roger got him work at a friend's business for a couple months, but then Zachary wanted something more consistent. He asked around and found work at the local tire shop. He has to be home by midnight.
Zachary and Roger go to Enon Landmark Missionary Baptist Church every Sunday. The father says his son's faith have kept them going. Zachary's mother and father were going through a divorce at the time of Justin's death, and since then, his mother has moved out of state.
"Zac's faith is really strong, and so is mine, and we literally have prayed our way through this whole thing," Roger said. "It has been a walk of faith, and that's where we are now. He's not angry at anybody. He's not angry at me or the people who put him in jail."
Roger, who installs power lines for the local electric co-operative, says Zachary is working to study some algebra books at home and preparing to apply to a junior college in January. He missed all of high school while he was in prison and wants to go to college.
The father said he is trying to stay positive. "I'm just a daddy doing the best he can trying to make things right for his one surviving child," he said.
Email state reporter Arielle Dreher at [email protected].