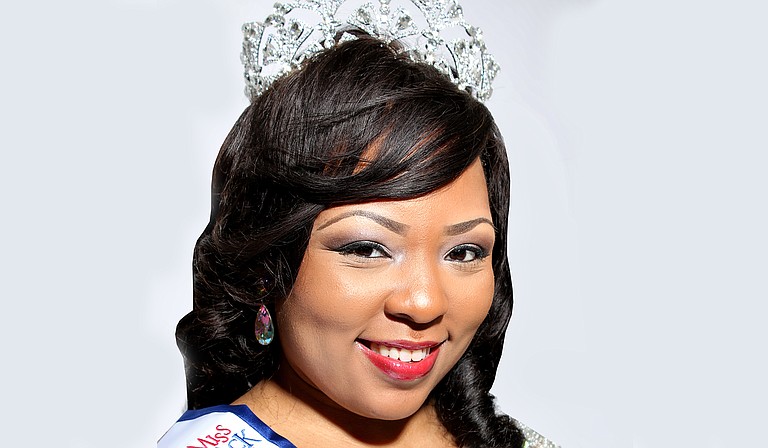 Wednesday, October 11, 2017
For Kristy Johnson, the current Miss Black Mississippi U.S.A., pageants are an opportunity to inspire change.
"I know the crowns are beautiful and everything, the sash and all that, but the opportunity to meet people ... and just letting my life platform be actually what my platform is during my reign, I think that (is) the best thing about pageants," the Jackson native says.
Johnson, who was elected Miss Black Mississippi in 2016, received her bachelor's degree in psychology from Jackson State University in 2013 and is currently studying mental-health counseling at Mississippi College. Her platform for the Miss Black Mississippi was "Be Empowered," and during her run, she hosted summits and did services projects around Jackson and the state to help kids believe in themselves and their communities.
"Oftentimes, we always think that you have to do (big things) to ensure that our kids are able to get a quality education, but we don't look at the smaller things," Johnson says.
The 26-year-old first participated in pageants for her home church, St. Luther Missionary Baptist Church to help raise money. While attending Jim Hill High School, she was Miss Sweetheart from 2008 to 2009. She won Jackson's Miss Hospitality pageant in 2012.
Johnson began researching more pageants and came across Miss Black U.S. Ambassador and Miss Magnolia State, and she even did a couple of Miss Mississippi preliminaries. Around 2014, she looked into the annual Miss Black U.S.A. Scholarship Pageant. Though she did not compete that year, she participated in a few more pageants to prepare. Then, in October 2016, Johnson won the right to represent her home state in the Miss Black U.S.A. competition in August 2017.
"It was awesome," she says. "One thing I've taken away from it is that you can never think that you're unable to do anything. ... It's more about your self-esteem and awareness of who you are, like how confident are you to do things."
In addition to her work as Miss Black Mississippi, Johnson is on the National Alliance on Mental Illness of Mississippi's Youth Advisory Council and is involved in organizations such as Girls With a Dream and Kountry Kidz Inc. Johnson also won the community ambassador award at this year's Miss Black USA.
Johnson will crown the next Miss Black Mississippi at this year's pageant, which takes place Oct. 21 in Grenada, Miss.
More like this story