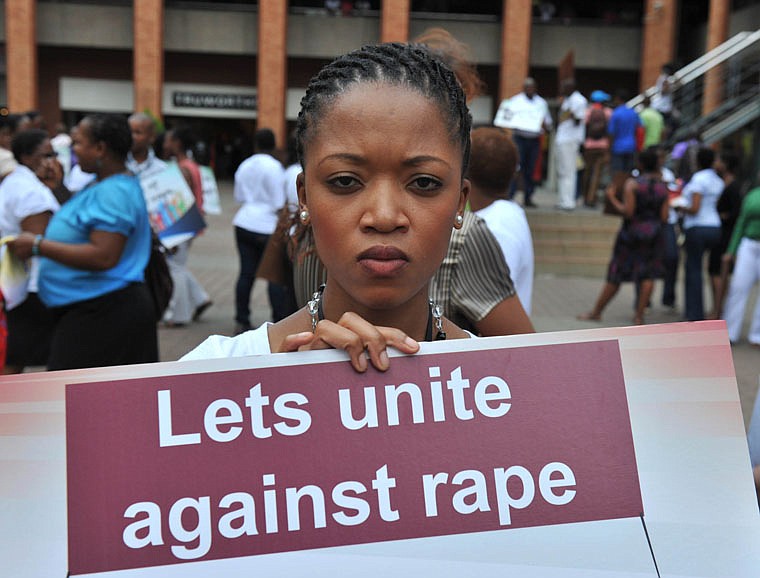 Wednesday, November 15, 2017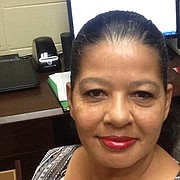 On the evening of July 17, 2006, I prepared my favorite childhood meal—potatoes and onions fried in a cast-iron skillet, with smoked sausage from Wilson's Meat House and homemade biscuits with syrup. I then retired with a glass of wine to read and relax.
I woke up around 3 a.m., the devil's hour, to find a man in my bed. I had not invited him. The next hour of my life was pure tortured darkness. The blackout curtains in my bedroom made it impossible to see the person I awoke to find straddling my back with a hand around my nose, choking the breath out of me. I felt a hard object at the back of my head. With a lump the size of an egg in my throat, I could only focus on how to stay alive.
After the rape ended, I thought everyone I knew would respond with horror and helpfulness. But people first asked questions about why it happened, wrapped in insensitivity and callousness. It is their way of trying to make sense, but those questions only make a victim feel worse and somehow inadequate to the challenge of being raped. So when the same person returned the following year, again around 3 a.m., I reported it to the police, but did not share with many because I could no longer stand under the weight of the assault and their questions.
I was no stranger to the abuses of evil people. From age 5, I had witnessed a murder; had a knife thrown at me (intended for someone else) that stuck my dress to the floor as I played with my dolls; been the object of a sick relative's sexual desires between the ages of 7 and 9; endured sexual assault by a church deacon; was pulled into a car at age 13 and fondled, then put out on I-55 North until kind strangers returned me home; endured 10 years of domestic violence, including having my children's lives threatened; and the list goes on. One might think that by the 2006 rape, nothing could shake my resolve, but that wasn't true.
I spent years trying to put myself back together. I suffer from post traumatic stress disorder, chronic depression and anxiety. From the sudden urge to run when no one was after me to the panic that came out of nowhere, the over-the-top reactions were unnerving, especially the angry ones. I had turned into a person who didn't want to go anywhere or even talk on the phone. If I was angry, I was screaming mad; if I was sad, it was an all-day crying festival. Minor insults, once ignored, had become major issues that must be handled firmly and loudly. This was all coming from a woman whom many had described as strong, caring, helpful, generous and kind.
I had become someone else, and this person scared me so much that in 2014, I tried to kill her. I drove to my family's ancestral home and visited the house where my father was born, after which I checked into a hotel and swallowed 150 sleeping pills, muscle relaxers and blood-pressure pills, along with a gallon of water.
I know it is 2017, but for me it is still July 18, 2006, and I don't know when the clock hands will move again. There are many reasons the hand hasn't moved, but while some of those were unavoidable, and others are preventable. Victim shaming and bullying are two things that keep others and me stuck in tragedy.
The hashtag #metoo is trending across the nation, and our attention has been drawn to the larger-than-life stories of Harvey Weinstein and Kevin Spacey. We point our fingers and chat with each other about the latest scandal "over there with those folks"—but what about our folks? When do we decide to respond to people who engage in online bullying and shaming right where we live?
Someone recently sent out a group email slamming and misrepresenting me for my violent experiences simply because, I surmised, I supported a different political candidate. And he is not the only person who does this to women. I will not let it go, and I will not be afraid to speak my opinion about political issues that affect me. And who the hell said that if I don't agree, it's acceptable to embarrass me using the worst times of my life?
He said I didn't report being raped. A lie. He said I accused every man I've ever dated of raping me. A lie. He said I tried to commit suicide to get attention. A lie. He said I stole money. A lie. Why is he lying? I don't know. But had this person given truthful information, it would be just as bad. Both men and women have a hard time believing a woman is targeted for any reason other than sex, so they keep trying to understand what I did to cause this, but that only makes my ordeal worse.
Did I do something? Yes. I voiced my opinion. And, still, I am not afraid.