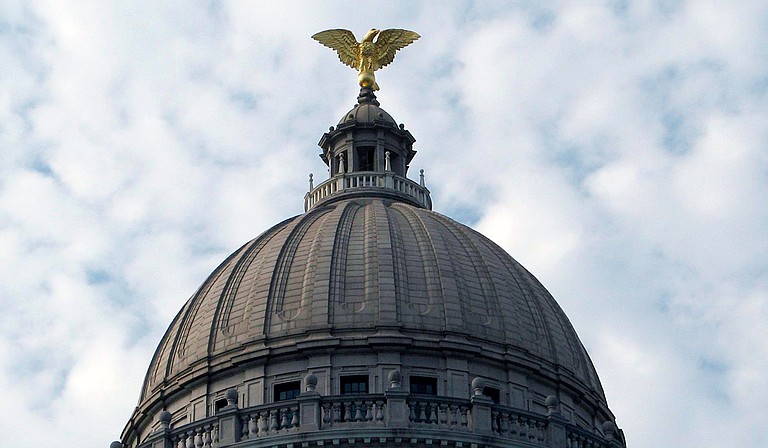 Wednesday, November 8, 2017
Mississippi legislators are arguing with a straight face that they should not have to turn over documents about a 2016 vote to shift control of Jackson's airports to an outside board because of "legislative privilege." Mike Wallace, an attorney for eight lawmakers, argued before U.S. Magistrate Judge Keith Ball that his clients are protected because lawmakers do not have to disclose anything they do concerning the Legislature unless it is felonious or criminal.
Unbelievably, the Mississippi Public Records Act allows the Legislature to make up its own rules about public records—literally. Section 25-61-17 says, "Nothing in this chapter shall be construed as denying the Legislature the right to determine the rules of its own proceedings and to regulate public access to its records."
That's right: With the exception of how lawmakers spend tax dollars and the performance results of those expenditures, lawmakers can decide how to regulate public access to their own records. In 2016, when the Associated Press asked top lawmakers for emails and their schedules, only the governor complied. House Speaker Philip Gunn and Lt. Gov. Tate Reeves denied the request, citing exemption from the Public Records Act altogether and internal Senate Committee rules that restrict public access to records of the lieutenant governor.
This is another loophole that keeps public-interest documents out of the hands of journalists and citizens. Limited, blocked or over-regulated access to public records is rampant in state and local governments in Mississippi. We are also experiencing such blocks locally through "research fees" and bureaucracy recently within the City of Jackson.
In recent public-records requests to the City that would shine the light on pivotal planning and public-works procedures, we were billed for pricey "research fees," at least for a non-corporate news outlet, for recent documents. We're not assuming the City has anything to hide, but because we don't freely and routinely have the access to documents that would concretely determine what is going on, we cannot properly inform our readership of the city's operations. They need to push a button to make PDFs instead of rack up discouraging fees.
The same goes in nearby towns. This week, one of our reporters had to submit a public-records request for the agenda of a special city council meeting in Pearl—not the minutes, just the agenda.
As a small entity, we are cornered between the costs of public documents and our civic duty to tell the full truth. While we recognize that small municipalities are catching up to the Internet age and are also short-staffed, that should be motivation to open the doors for public records—not close them. The documents we've requested and that those lawyers demanded of legislators might not be sinister. But who knows when institutional roadblocks are erected to keep information private? The press is a protected party, too, through the First Amendment, and each of our reporters pays taxes. Such fees and "legislative privilege" hinder transparency and infringe on our rights as citizens and press.
Read more about the JFP's quest for transparency in government at jfp.ms/sunshine.