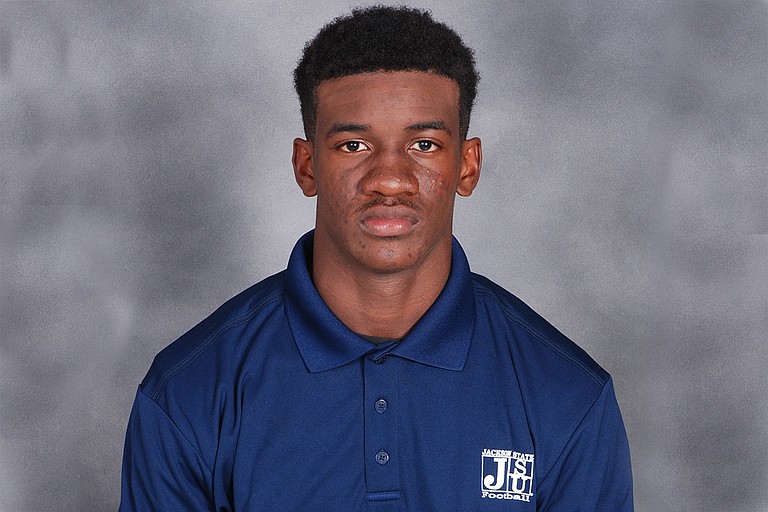 Thursday, November 2, 2017
Jackson State University has struggled to run the football during this season. The Tigers rank seventh in the Southwestern Athletic Conference standings in rushing with an average of 96.8 yards per game. SWAC rushing leader Alcorn State University doubles that with 209.2 yards per game.
In five games this season, Jackson State failed to break 100 rushing yards as a team, and in three games, failed to break even 50 rushing yards. The inability to run the ball has hurt the Jackson State offense's ability to score points, pass the ball and stay balanced.
During the Tigers' 0-7 start this season, the best rushing output from JSU was 168 yards against the University of Arkansas at Pine Bluff on Sept. 23. That changed Saturday, Oct. 28, against Mississippi Valley State University.
Jackson State rushed for a season-high 251 yards as a team against the Delta Devils, scored a season-high three rushing touchdowns, and won 24-5 in its first victory of the season.
Sophomore running back Jordan Johnson, a Byram native, led the possibly rejuvenated rushing attack, rushing for 160 yards on 21 carries and scoring all three of JSU's touchdowns.
The Delta Devils led 3-0 until Johnson broke off a 25-yard run, which set up his first touchdown of the day. He made a three-yard score one play later, giving JSU a 7-3 lead. He then attempted a pass that fell incomplete on the next JSU scoring drive, but a field goal gave the Tigers a 10-3 lead at the half.
Johnson carried the ball five times on the Tigers' first scoring drive of the second half. He rushed for a total of 31 yards, including a 12-yard carry for his second touchdown of the day, which gave JSU a 17-3 lead.
In the fourth quarter with a little more than nine minutes left, JSU went on a game-clinching drive, with Johnson carrying the lead yet again. He ran the ball seven times for 47 yards, with his final carry of the day leading to a 10-yard touchdown.
Johnson's third score gave Jackson State an insurmountable 24-5 lead and set his new career high for touchdowns. His previous high this season was 130 yards against UAPB, and his three touchdowns were more than he had scored all season.
In fact, his three rushing touchdowns nearly equaled his output in the other seven games this season combined. Before its first win, Jackson State had four rushing touchdowns over the course of the season, with Johnson scoring two of those four. Quarterback Brent Lyles has scored the only other two touchdowns on the ground.
So far this year, Johnson has run for 578 yards on 104 attempts with five touchdowns in eight games, also catching seven passes for 33 yards and a touchdown.
As a freshman at JSU, the former Terry High School star ran for 477 yards on 75 carries with two touchdowns, and he caught five passes for just four yards and returned five punts for 76 yards last season.
Johnson will try to have another big day this Saturday, Nov. 4, when Jackson State hosts Alabama State University for homecoming with a 2 p.m. kickoff.