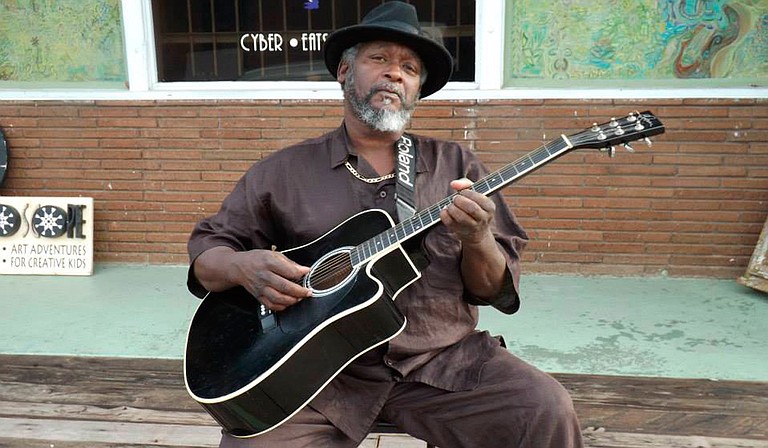 Wednesday, November 1, 2017
Tera Johnson-Collins, the paternal niece of blues icon Tommy Johnson, says that she has always felt a spiritual connection to her famous family member, who died on Nov. 1, 1956—three years to the day before her birth. It was a desire to uphold his musical legacy that led her to launch the inaugural Tommy Johnson Blues Festival in Crystal Springs, Miss., in 2005.
"Tommy Johnson never got the public notoriety as a country-blues pioneer, as others have, when he was alive," she says. "Therefore, I feel it's my duty and honor to keep his name in the forefront by putting on the festival and creating the Tommy Johnson Blues Foundation to educate blues lovers, and especially young people, about his profound impact and influence on the industry."
In 2015, Johnson-Collins moved the event to the Jackson Medical Mall to accommodate more fans who wanted to honor the late legend. The festival's 12th annual installment will take place Nov. 4, 2017, showcasing several rising stars and established names in modern blues music.
As a direct descendent, Johnson-Collins says it is important for her to ensure that people understand and appreciate her uncle's place in the history of blues music, and the festival is one way to do that.
"I feel I am the voice of Tommy Johnson," she says. "I want future generations of the Johnson family and the world to know of his contributions to country blues."
Johnson was born in Terry, Miss., in 1896 and grew up in Crystal Springs before running away to the Mississippi Delta to pursue music as a teenager. There, he began playing regularly with fellow blues legend Charley Patton. A few years later, Johnson returned to Crystal Springs and began touring throughout the South, expanding his impact far beyond his hometown. During that time, he collaborated with many early iconic bluesmen connected to Jackson, such as Rubin Lacy, Papa Charlie McCoy, Walter Vinson and Ishmon Bracey.
"Tommy's brothers, Mager, LeDell and Clarence, remained in Crystal Springs, using their musical talents on the side while working traditional jobs," Johnson-Collins says. Her father was Mager Johnson.
The Mississippi Development Authority paid tribute to Tommy Johnson with a Blues Trail Marker in Crystal Springs on Nov. 19, 2007. The marker details the musician's influence on several prominent artists including many from other genres, such as rock bands Led Zeppelin and Canned Heat, a group that got its name from Johnson's blues standard, "Canned Heat Blues," recorded in 1928.
His sound is still inspiring the musicians of today, including the performers for this year's Tommy Johnson Blues Festival, Eddie Cotton Jr., Lacee, Miss Ora and the S.O.S. Band, Raul Valinti and McKinney "Bluesman" Williams, who will perform several songs that Johnson made famous.
The event will also include door prizes, food, raffles and vendors selling blues memorabilia.
"We are expecting the citizens of Jackson and the surrounding areas, along with out-of-town guests, to come out and enjoy an evening that showcases the music that Tommy Johnson loved," his niece Johnson-Collins says.
The Tommy Johnson Blues Festival begins at 6 p.m., Saturday, Nov. 4, at the Jackson Medical Mall (350 W. Woodrow Wilson Ave.). Tickets are $20 at ticketmaster.com, and the doors open at 5 p.m. For more information, visit tommyjohnsonblues.com.