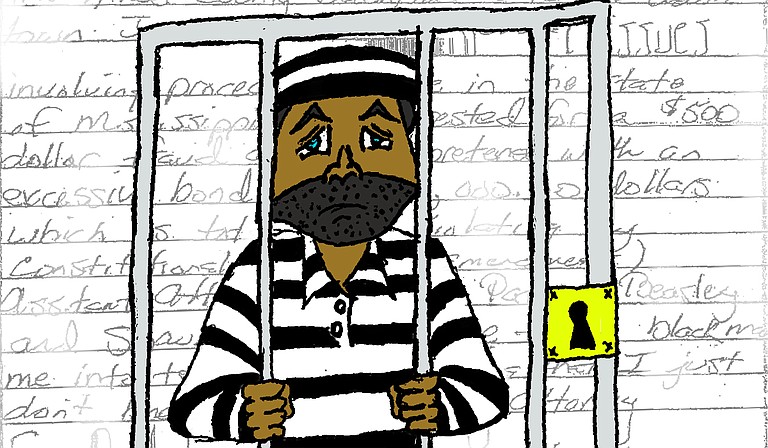 JACKSON — A new study from the Sentencing Project found that inmates serving life or virtual life (50-plus years) sentences in the United States are predominantly and disproportionately African Americans. Mississippi's prison system is no exception.
More than 72 percent of the 2,413 Mississippi inmates serving life sentences are African American, the study shows. Two-thirds of inmates in the custody of the Mississippi Department of Corrections who have been sentenced to life without parole, meaning they will die imprisoned, are African American.
The study looks at the three types of life sentences: life with the option of parole; life without parole; and "virtual life" where a person is sentenced to 50 or more years.
More than 19,000 people were in the Mississippi Department of Corrections' custody by the end of April, inmate counts from MDOC show. Attempts to reform the state's criminal-justice system by implementing only a handful of the Reentry Council's recommendations died when Gov. Phil Bryant vetoed House Bill 1033 despite broad bi-partisan support for the measure. Part of the legislation addressed parole eligibility for Mississippians sentenced under the state's "three strikes"-style law that prevents judges from giving anything but a life sentence.
Ashley Nellis, who worked on the Sentencing Project report, said in a press-conference call that a record high of people are serving life sentences in the U.S.
"The heavy use of life sentences is not confined to a particular region of the country. ... More typically all three forms of life sentences are used in each state and the federal government," Nellis said on the call last week.
The study found that 38 percent of people serving life or virtual life sentences have been convicted of first-degree murder, and an additional 20.5 percent of second-degree, third-degree or another type of murder. About one-third of those serving life or virtual life sentences have been convicted of other violent crimes that include rape, sexual assault, robbery, aggravated assault, or kidnapping. In addition, one in 12, or 17,120 prisoners, who are serving life or virtual life were convicted of a non-violent crime.
Nellis said the Sentencing Project has concerns for those people in the "deep end" of the criminal-justice system, and she said long-term trends show that life without parole sentences are growing at a much faster rate than life with parole sentences. She also said a fair number of people are serving life sentences for non-homicide crimes.
"States are really looking for ways to curb the growth of mass incarceration, and we think that's great," Nellis said. "But we're concerned that they're too limited in their scope. And in order to truly challenge mass incarceration we're really going to need to dig deeper into the prison system and look at more people who might be qualified for release both at the back-end and look at the ways and the whys of why we're sending so many people to prison for decades-upon-decades."
Email state reporter Arielle Dreher at [email protected] and follow her on Twitter at @arielle_amara.