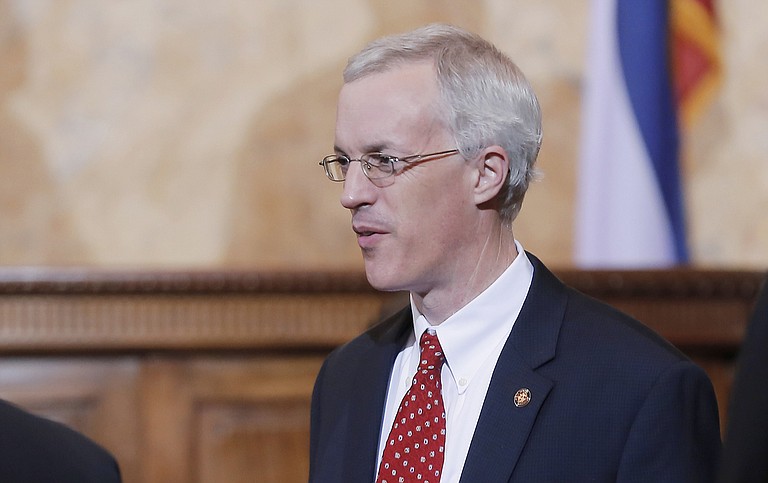 Wednesday, March 29, 2017
JACKSON — Public schools should prepare for more budget cuts, as the Mississippi Adequate Education Program took a hit in the budget lawmakers passed late Monday, March 27.
Budget writers decided to decrease funding for MAEP by $20 million, while funding the School Recognition Program for the same amount, as Senate Democrats pointed out. The School Recognition Program, created in 2014, is a salary supplement program for teachers based on each public school's performance.
The Legislature did not fund the program last year, but this year the six lawmakers signed off on the $20.38 million needed to fund it. "A" and "B" schools receive $100 and $75 per pupil in average daily attendance under the program as well as any school that improves at least one letter grade in the 2015-2016 school year.
The extra funds must be used for salary supplements for teachers and staff—not administrators, state law says.
Sen. David Blount, D-Jackson, questioned Senate Education Chairman Sen. Gray Tollison, R-Oxford, about the program. "So essentially we are making a choice to fully fund without cuts the School Recognition Program but not fully fund MAEP," Blount said Monday night.
"That money actually comes out of our education program funds, so I would argue that it comes out of the General Education Programs (budget line) that money was put into," Tollison said.
General Education Programs received a $7.7-million funding increase in the budget legislators passed Monday, while MAEP received a $20-million cut.
Blount said the School Recognition Programs is designed to help districts that need it least. "The purpose is to put your thumb on the scale and reward the wealthiest districts in the state," Blount said.
He said that money should instead go to MAEP, which was originally intended to fund all schools equitably.
No new education funding formula plan, spurred by the New Jersey nonprofit EdBuild's recommendations for the state, surfaced during budget discussions.
Sen. Hob Bryan, D-Amory, called for the Legislature to hold off re-writing the funding formula until it had conducted an open process for Mississippians to provide input on the new formula. The governor would have to call a special session to re-write the school's education funding formula before the 2017-2018 school year, but for now, the Legislature signed off on a budget to fund schools through MAEP.
Mental-Health Jobs on Line
The Legislature also cut millions of dollars from state health-care services, including the state's largest agency, the Department of Mental Health.
Rep. Sam Mims, R-McComb, presented several health-related budget bills Monday morning, repeatedly telling House members that the budgets were "challenging" but without specifying what positions or services are facing cuts.
Democrats questioned the chairman repeatedly and consistently offered motions to send the health budget bills back for further conference—to hopefully add more funds or work on them further.
"We have a challenging budget this session ... we're not going to be able to find more money in this process, so let's move forward," Mims said in opposition to the motions.
Rep. John Read, R-Gautier, who chairs the House Budget Committee, said there is no more revenue to add to the bills. Addressing the struggling budget, Read told the House he's "never seen it this bad."
The Department of Mental Health's budget will see more than $10 million in cuts this year. Mims said the department would have some flexibility in how it handled the reduction in funding. Mims estimated that hundreds of positions are at risk but that the agency would start by not re-hiring into positions of those retiring.
Last week, Attorney General Jim Hood announced he had recovered more than $34 million mainly from settlements with Moody's Corp. In a statement, he urged lawmakers to appropriate $7 million of the funds for the mental-health department, which had to close its chemical dependency unit last year due to budget cuts.
Rep. Tom Miles, D-Forest, asked if budget writers had added those additional funds to the Department of Mental Health's budget, like Hood suggested.
Rep. Read said lawmakers used that money to plug current fiscal-year deficit holes in the Division of Medicaid's budget instead. The State still faces two federal lawsuits for its over-reliance on institutionalization in providing mental-health services, one focusing on children, the other on adults.
Email state reporter Arielle Dreher at [email protected].