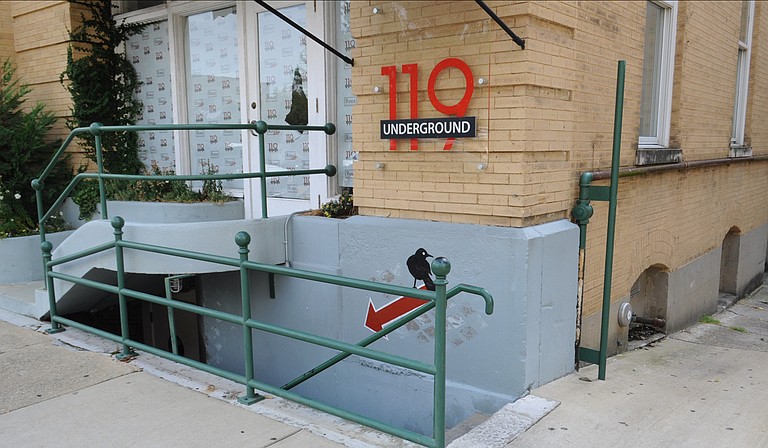 Underground 119 (119 S. President St.), which closed for renovations in August 2015, will reopen Saturday, April 1. Alligator Records artist Jarekus Singleton of Clinton will be the headliner for the club's grand reopening.
The renovations to the venue have relocated the stage along with new sound and lighting equipment, and the club's menu has also been expanded.
Underground 119 will be open Thursdays from 5 p.m. to 11 p.m., Fridays from 5 p.m. to 2 a.m. and Saturdays from 8 p.m. to 2 a.m. The club will have a $10 cover charge on Fridays and Saturdays, and no cover on Thursdays. Jackson blues musician Jesse Robinson will also perform in residence on Thursdays.
For more information, visit underground119.com or find the business on Facebook.
EmployAbility Job Fair
The Mississippi Department of Rehabilitation Services will host its fourth annual EmployAbility Job Fair at the Jackson Medical Mall (350 W. Woodrow Wilson Ave.) on Wednesday, March 29. The job fair is geared toward helping Mississippians with disabilities find work but is also open to the general public.
The EmployAbility Job Fair offers visitors with disabilities the chance to learn about local businesses with job openings available to them, and meet and interview with potential employers. More than 50 local businesses will be present at this year's event, compared to 35 last year. The previous year's fair also resulted in 60 job offers on the day of the event and more than 250 hires afterward.
Mississippi's Governors Job Fair Network, the Mississippi Department of Employment Security and the WIN Job Center are also taking part in the event.
The job fair is free and will take place from 9 a.m. to 1 p.m. For more information, call 601-853-5252 or visit jobfairs.ms.gov.
BankPlus Launches The Source
BankPlus recently announced the launch of The Source, an initiative designed to provide Mississippi women in business with access to capital, mentoring support and networking opportunities to succeed in business. The Source will launch with the goal to loan $50 million from BankPlus to women seeking to start or grow a business, as well as many other business purposes.
The Source will include programs such as educational and networking events, mentoring opportunities and business-planning meetings. Educational events will cover topics such as management, human resources, growth, marketing, technology, personal finance, sales, social media and more. Upcoming sessions include "How to Speak Confidently," "Maximizing Your First Impression" and "Women Investing Now."
For more information or to participate in The Source, visit thesource.net.
Mama Nature's Juice & Salad Bar Coming to Jackson
Jackson native Tkeyah Williams has been running her all-natural vegan juice and salad bar, Mama Nature's Juice & Salad Bar, since November 2016. Currently, Williams' business only offers delivery and catering, but she plans to open a storefront in Jackson at 5054 N. State St. in May or June this year.
Mama Nature's offers vegan and natural menu items such as juice cleansers, smoothies, salads, oats and more. Mama Nature's also offers special meals and meal plans for people with health conditions such as diabetes or high blood pressure.
"At Mama Nature's, I promote optimal health and weight loss for everyone," Williams said. "I also aim to inform the Jackson community of the health benefits of eating fresh, raw produce, as well as healthy eating in general."
Mama Nature's is currently open from 8 a.m. to 7 p.m. every day. Williams says the storefront will be open from 8 a.m. to 7 p.m. Monday through Saturday and Sundays from 8 a.m. to 5 p.m.
For more information or to place an order, call 601-954-6462, visit mamanatureswellness.com or find the business on Facebook.
Dinos Coming to the Jackson Zoo
On Saturday, April 1, the Jackson Zoo (2918 W. Capitol St.) will launch a new exhibit called "Dinos: See the Past, Protect the Future," featuring 12 life-size animatronic dinosaurs. The exhibit, which will remain on display until July, offers visitors the chance to both learn about the prehistoric world and the real threat of extinction that many endangered species face today.
Among the exhibit's features are a Fossil Dig, a Pachyrhinosaurus photo op and an augmented reality app to access special content. Guests will also be able to view the robotics controlling the animatronics in the zoo's education exhibit hall.
For more information, call 601-352-2580 or visit jacksonzoo.org.
Co.Starters Coming to Jackson
The last weekend of April and six weeks after that are shaping up to be a busy time for the city's entrepreneurship community.
Immediately following Startup Weekend at Coalesce in downtown Jackson, the business will also host Co.Starters, a platform to help launch small businesses.
Coalesce co-owner Matthew McLaughlin says that he has been familiar with the program, which The Company Lab in Chattanooga, Tenn., developed, for a while.
"It's a program that largely pulls from kind of a lean business-model canvas to help entrepreneurs get customer feedback after they have developed a product or service and have tested it, and once they get that feedback, they can make quick changes to it, make quick revisions to it, and it's just a fast cycle of product and business-model development," McLaughlin says.
He says the idea behind Co.Starters is for the participants learn business practices that would normally take months to years to learn on their own quicker.
He and several other people in Jackson's entrepreneurship circles, such as lawyer David Pharr, had been talking about trying to bring a program like Co.Starters to Jackson for a few years. McLaughlin says it just felt right to bring it to the city this year.
"With as much activity as there is going on around the entrepreneurial space right now, it just felt like the time was right," he says.
Co.Starters falling around the same time as Startup Weekend, which is April 21-23, is fortuitous for the businesses, he says, because the program will provide another platform to go more in depth in developing their products or services.
Coalesce has begun taking applications for the Co.Starters program, though McLaughlin says they haven't finalized the cost or dates yet. For more information, visit coalescejxn.com.
Managing Editor Amber Helsel provided additional reporting.
CORRECTION: This story has been edited to reflect a factcheck change. Matthew McLaughlin said Co.Starters is a "lean business-model canvas," not a "weaned business-model canvas," like the original version of the story said. The Jackson Free Press apologizes for this error.