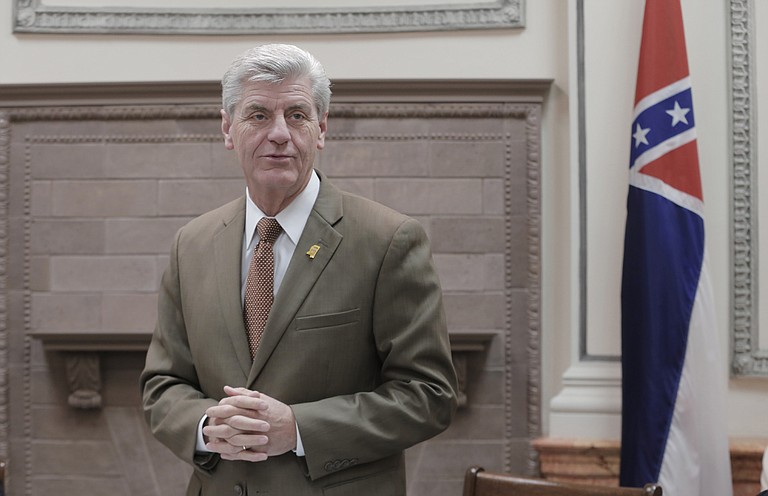 Wednesday, March 22, 2017
JACKSON, Miss. (AP) — Mississippi took another step Tuesday toward banning sanctuary cities when Gov. Phil Bryant said he would sign a bill that would keep government agencies from sheltering people in the country illegally.
Senate Bill 2710 says cities, state agencies and public colleges can't prevent employees from asking someone's immigration status. These public agencies also can't give legal status to people who entered the country without permission, such as by issuing an identification card. Critics say the bill is discriminatory.
Senators agreed with changes made by the House, with 11 senators voting against the bill. Bryant, a Republican who has long voiced concerns about people entering the country illegally, said he would sign the measure into law.
"Taxpayers expect their state and its political subdivisions to abide by federal immigration laws," Bryant said in a statement.
The bill would override Mississippi's only sanctuary policy. A 2010 ordinance in the city of Jackson prevents police officers from asking about immigration status. Supporters said the new bill would ensure local governments can't hamper efforts to remove people who have entered illegally.
"We've had issues where there have been cities that have attempted to ignore federal law or instructed law enforcement from inquiring about the immigration status of people they stop," said Senate Judiciary A Committee Chairman Sean Tindell, R-Gulfport.
Since President Donald Trump signed an executive order last month to strip funding from sanctuary cities, states have taken action, with some moving to limit such communities and others adding protections for immigrants.
Critics say the bill isn't necessary, has no penalties for anyone breaking the law and is just a way of discriminating against immigrants.
"Immigration is a federal issue, governed by federal law and the federal government," said Sen. David Blount, D-Jackson.
The University of Mississippi's student government briefly considered a call to designate the campus as a sanctuary in November, but withdrew the resolution. Chancellor Jeffery Vitter said Ole Miss would follow the law.
"No government entity - whether at city hall or a university campus - can grant amnesty to illegal aliens and violate federal laws," Lt. Gov Tate Reeves, a Republican, said in a statement Tuesday.
In 2014, Mississippi had about 25,000 immigrants who had entered the country without permission, the Pew Research Center estimates. As a share of total population, Mississippi's overall foreign-born population is among the smallest in the nation.