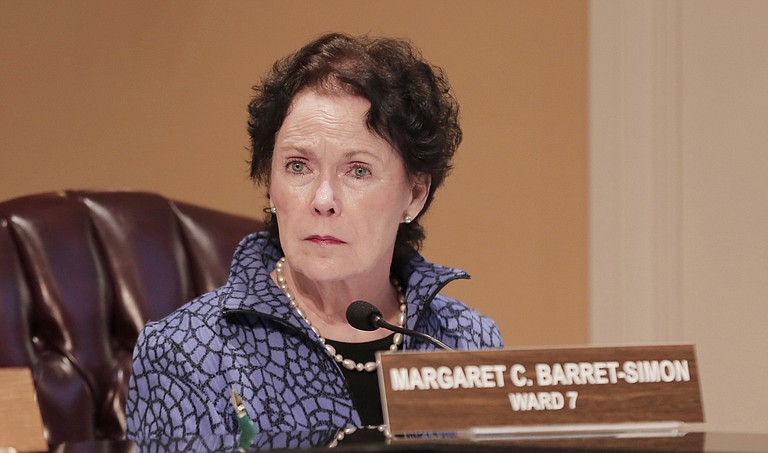 JACKSON — As the deadline passes to qualify for the Jackson city elections, 16 candidates are running for mayor of the capital city, a list from the Jackson City Clerk's office shows.
For the Democratic primary—which, in recent years has decided the mayoral election—the 10-man line-up is mostly predictable, but with several lesser-known names also running.
Incumbent Tony Yarber, Sen. John Hohrn, attorney Chokwe Antar Lumumba and Hinds County Supervisor Robert Graham are joined by Ronnie Crudup Jr. (the son of a well-known preacher), Monroe Jackson Sr. (of donut fame), Sidney H. Gladney, Antrione Evans, Jesse Jones and Brian Reynolds in the Democratic primary.
The Republican primary for mayor looks to feature a race between Jason D. Wells and Walter R. Sloan, Sr. Three independents look set to run as well; Gwen Chapman, Kenneth Swarts and Jaclyn Mask. Corinthian Sanders, a Libertarian, will also run.
Ward 2 Councilman Melvin Priester Jr. is facing challenger James Paige. Ward 3 Council Kenneth Stokes faces challengers Patricia Ann Williams and Th'marves Brooks. Ward 4 Councilman De'Keither Stamps faces Mary Hatchett McClendon, DeGerald Williamson and Lonnie Holmes. Ward 5 Councilman Charles Tillman squares off against Kenneth Lofton, Patty Patterson and Christopher Oliphant.
The Ward 6 seat is open with Tyrone Hendrix not running for re-election. Aaron Banks, Shabaka Harrison, Jonathan Cottrell, Lee Bernard Jr., Antonio Porter, Curtis Powell and Earnest Slaughter Sr. are vying for the open seat in the Democratic primary. Republican Ponto Downing will face the winner in the general election.
Ward 7 Councilwoman Margaret Barrett-Simon announced this week that she is not running for re-election. Candidates seeking her seat are Virgi Lindsay, Ladarion Ammons, Patrick Edmond and Bruce Burton.
No Ward 1 candidates were listed in the Democratic primary; the incumbent, Republican Ashby Foote, is poised to face independent candidate William "Bill" Jordan in the general election.
Primary Election Day is May 2, with any needed runoffs on May 16. The general election is June 6.
Read interviews with candidates as they're posted at jfp.ms/election2017. Candidates, write [email protected] to inquire about interviews.
Updated 3/4/16: Original counts reported were for the Democratic primary, not the full slate for the general election.