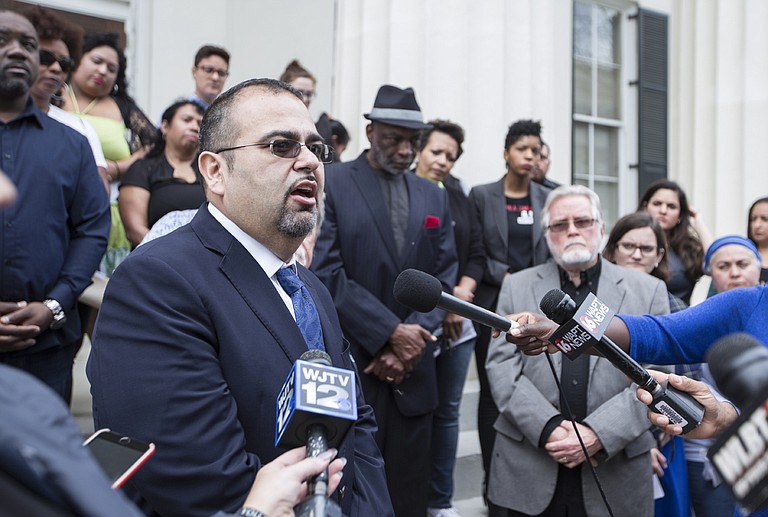 Business owners, pastors and lawyers gathered outside Jackson City Hall Wednesday to voice concerns for the hostility shown toward immigrants in the wake of President Donald Trump's executive orders and recent Immigration and Customs Enforcement raids in Jackson.
Amelia McGowan, a director at the Catholic Charities Migrant Support Center, said increased hostility toward immigrants breeds fear and has the potential to make children vulnerable.
"Increasing immigration raids not only puts the children in immediate danger (by) removing their parents and caregivers from the United States, but it also places them in a constant state of fear that can often re-traumatize them," McGowan said March 1.
Rev. Michael McAndrew from the Redemptorists of Greenwood congregation emphasized that detaining or deporting undocumented parents was detrimental to families, especially when those children would go into the state's custody as a result of their caregivers' removal.
"The rights of children must protect more than a (child's) right to be here," McAndrew said.
Bill Chandler, executive director of the Mississippi Immigration Rights Alliance, called on lawmakers to kill Senate Bill 2710, which makes it illegal for any public entity from universities to municipalities to adopt a sanctuary-city ordinance to protect immigrants from local harassment and arrest.
"You find that every ... university, community college has been included in that and that means that students who may be undocumented ... could be prohibited from being on the public campus, so we're concerned about that; it's a very broad bill," Chandler said at the press conference.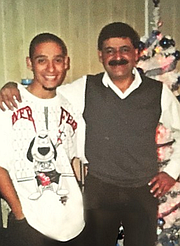 ICE took Daniela's father and brother from their home in west Jackson.
Immigration attorneys from around the state called on the Trump administration to stand firm on its commitment to those on DACA (Deferred Action of Childhood Arrivals, which allows certain eligible children of undocumented immigrants to have deferred deportation action for two years), the majority of whom are children of undocumented immigrants who were brought here in their childhood.
Immigration attorney Nathan Elmore said that in his firm's outreach to communities, he hears that people are worried about their children.
"These folks are scared; they're worried that, 'What if I get picked up? Who's going to take care of my child?'" Elmore said. "That was the number-one question we faced when we talked to these people, and that's a hard question for me to answer."
Elmore said that, in the end, no one can replace a parent.
Ramiro Orozco, another immigration attorney, said they are asking for the Trump administration to stand firm on its promise to DREAMers to provide a path to citizenship for those who came to the U.S. DREAMers are primarily children of undocumented immigrants who grew up in the U.S.
"We're also asking the administration (for a policy) where non-criminal hardworking immigrants have a process in which they can apply and earn permanent legal residency," Orozco said.
The Facts About Immigration: A Former Border Czar Speaks
DACA recipients are allowed to apply for renewal. One DACA recipient who is in the application process for her third DACA authorization, Daniela Vargas, spoke at the press conference. She talked about watching immigration officers detain her father and brother two weeks ago.
Just minutes after the press conference, Vargas was in the car with her friend Jordan to go get lunch, but before they could get on Interstate 55, ICE vehicles pulled Jordan over, and the officers detained Vargas.
Advocates plan to host a community forum for law enforcement officers and other community members on April 11 at Fondren Church at 6 p.m.
Read about recent ICE raids in Mississippi at jfp.ms/immigration. Email state reporter Arielle Dreher at [email protected].
CORRECTION: This story has been edited to reflect a factcheck change. The community forum at Fondren Church is on April 11, not April 2. The Jackson Free Press apologizes for this error.