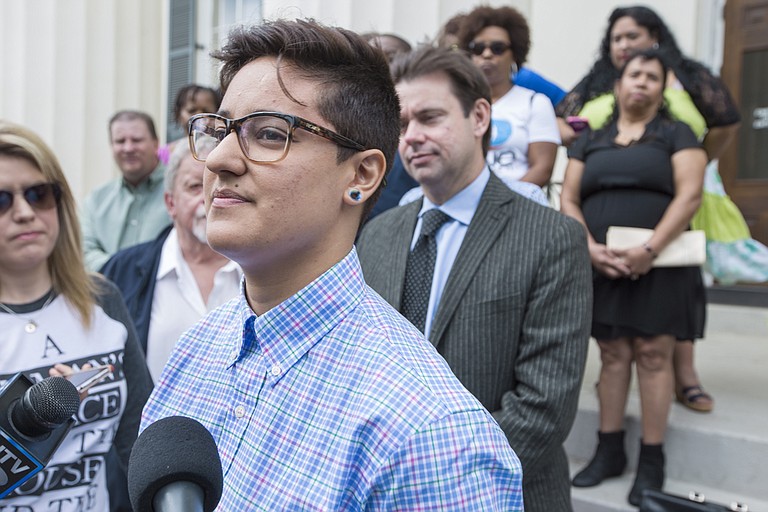 This story has been updated with a response from ICE.
Minutes after leaving a press conference, Immigration and Customs Enforcement officers detained Daniela Vargas, a 22-year-old undocumented immigrant in the process of applying for DACA (Deferred Action for Childhood Arrivals) status for the third time. ICE raided her west Jackson home, taking her father and brother in February.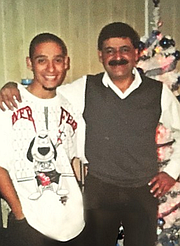 ICE took Daniela's father and brother from their home in west Jackson.
Vargas was riding in her friend Jordan's car as they left the press conference to go get something to eat. Before they could get on Interstate 55, two cars pulled up with lights on, pulling Jordan (last name withheld) over.
Jordan told the Jackson Free Press that one of the officers opened the car door and told Vargas to get out: "'You know who we are, you know what we're here for, you're here illegally.'"
"There were like four or five of them," Jordan added. She and Vargas are friends from work.
This morning, church leaders, nonprofits, lawyers and other Jacksonians gathered to speak out about the economic impact of immigrants on the state and city's economy as well as why they are important to the community. Vargas told the Jackson Free Press today that she in now touch with her father and brother, who are in immigration detention facilities in Louisiana. Initially, she did not know where they were.
Vargas has been in the U.S. since she was 7 (Read her story here). While Vargas is undocumented, she also attended school and college and works under DACA, or Deferred Action for Childhood Arrivals, which allows children of undocumented immigrants to attend school in the country and have deferred deportation action.
The Facts About Immigration: A Former Border Czar Speaks
Vargas was in the application process for DACA the third time when ICE officials picked her up today in Jackson. Attorney Nathan Elmore of the Elmore and Peterson law firm confirmed that Vargas has been detained and said his firm will continue to represent her. He said they are working on paperwork currently to file a motion for a bond for her release.
Ramiro Orozco, another immigration attorney who spoke at the press conference this morning, commented on Vargas' arrest.
"This is clearly retaliation for speaking out," he said.
ICE released the following statement regarding Vargas' arrest:
"U.S. Immigration and Customs Enforcement (ICE) took Daniela Vargas, 22, an unlawfully present Argentinian citizen, into custody March 1, during a targeted immigration enforcement action in Jackson, Mississippi."
"Every day, as part of routine targeted enforcement operations, U.S. Immigration and Customs Enforcement (ICE) Fugitive Operations teams arrest criminal aliens and other individuals who are in violation of our nation's immigration laws. ICE conducts targeted immigration enforcement in compliance with federal law and agency policy. ICE does not conduct sweeps or raids that target aliens indiscriminately."
Vargas, who is not accused of any crimes, will now face a federal immigration judge, who will decide whether or not she is eligible for immigration relief. ICE must wait for the outcome of these proceedings before they take further action.
Correction: an earlier version of this story mis-stated Vargas' age. She is 22, not 21. Read more about recent immigration raids in Mississippi at jfp.ms/immigration. Email state reporter Arielle Dreher at [email protected].