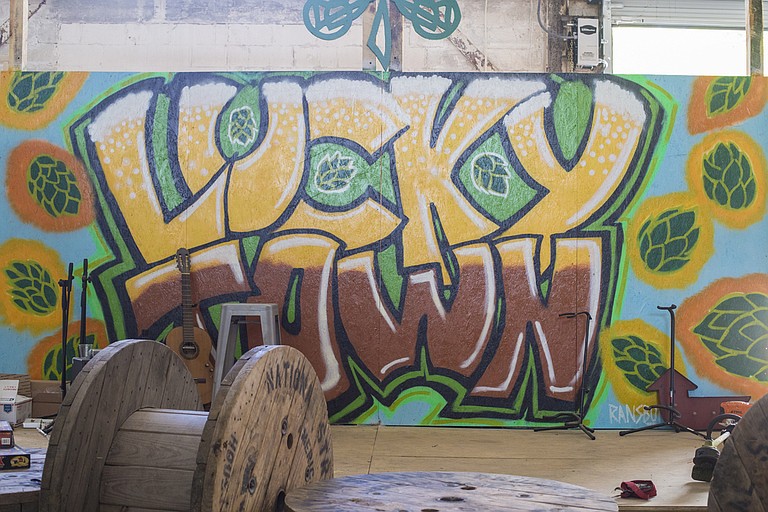 At Lucky Town Brewing Company, the sounds of loud music and construction consume the space. Barrels sit along the wall, and large mash tuns sit in a line across from each other. Despite the construction, the aroma of beer is pungent.
Though the brewery is currently closed to the public, on July 1 it will re-open to the public in celebration. On that day, it will be hard to find a Mississippi brewery not hosting a party as they celebrate House Bill 1322 becoming law. HB 1322, which Gov. Phil Bryant signed into law on March 15, will let breweries that produce no more than 60,000 barrels of beer or light wine sell up to two cases, or 576 ounces, a day on site per customer starting July 1.
"We are 49th for once in something here in Mississippi," Lucky Town co-owner Lucas Simmons said about the legislation. Mississippi was the 49th state, ahead of Georgia, to pass a law allowing on-site sales.
The state was also no. 49 in 2013 when it passed a law that allowed home brewing.
Simmons said Lucky Town named its summer-seasonal beer, Old No. 49 farmhouse ale, in honor of the law passing.
Making Changes
"It's a great celebration," Kiln-based Lazy Magnolia co-owner Leslie Henderson told the Jackson Free Press.
Before now, breweries could only offer drink samples with a full tour, Simmons said. The new law will allow breweries to offer more to their customers.
"We're transitioning from just doing tours to actually being able to sell on site," he said.
Several breweries are undergoing construction projects while acquiring new equipment for the transition.
Lucky Town will go from 12 taps on site to 30 taps, in addition to selling hard cider.
"Sometimes beer's just not their thing," Simmons said about mead. "We are trying to diversify what we do."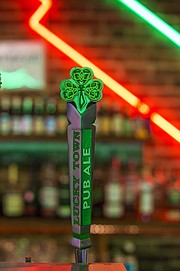 Lazy Magnolia is undergoing changes to become more like a setting where customers can enjoy small plates with a new kitchen and prime seating like in a bar. The brewery will enclose part of the space to be a taproom with a deck on top.
Southern Prohibition Brewing will shut down for construction until it debuts its new arcade and board games, outdoor renovation with a stage and more seating throughout on July 1.
"It will be more comfortable outside seating in downtown Hattiesburg," Southern Prohibition President Emily Curry told the Jackson Free Press.
Simmons describes Lucky Town's preparations and construction leading up to July 1 as hectic. He has worked on site every day since mid-April, and he said he has no plans on slowing down until after it launches.
The transition has Lucky Town moving toward bar-and-restaurant hybrid, with more seating and tables. Simmons said glassware and a dishwasher to clean the glassware are part of the additions.
More Tourism, More Revenue
Brewers say the economic benefits and tourism in the state will only grow after the July 1 opening, and the new law will bring in more revenue for both the breweries and the state. "It allows us to sell directly to the consumer bringing in more tourism," Curry said. "Not only into our brewery, but into our town."
Mississippi is home to nine craft breweries, which is about 0.4 per capita, 2016 data from the Boulder, Colo.-based Brewers Association shows.
Simmons says the law will bring Mississippi one step closer to greater economic prosperity. He said the changes will create extra revenue, more expansion, more workers, new experiences for local and tourist markets, and more.
"We're selling pints on site at retail costs," he said. "We're getting not only our cut out of it, but the sugar cut and the retail cut. That little bit of sales means an awful lot."
Simmons estimates that revenue for on-site sales will be around $1,000 a barrel, which Simmons said will create more economic prosperity.
In 2016, the Brewers Association estimated that Mississippi produced 28,876 barrels of craft beer per year, which ranks it as no. 47 in the U.S.
Simmons said the potential on the market was untapped until the new law passed. "It allows people to come in and experience the product," Simmon said.
Coming Together
Henderson said the process of getting House Bill 1322 passed started years ago and brought together several breweries and distributors, including Lazy Magnolia.
Lawyer Matthew McLaughlin, who is the executive director of the Mississippi Brewer's Guild, told the Jackson Free Press that the process of drafting HB 1322 brought together several associations and gave voices to breweries and distributors 
involved.
"It (HB 1322) gives the brewer an opportunity to experiment a little bit with new styles and different types of beer," McLaughlin said.
"It in theory lowers the market risk of new products that they want to introduce because they've had the opportunity to test that in a taproom."
Growing the Market
McLaughlin said he worked on the getting the bill passed for about three years. In the 2016 session, an on-site sales bill failed to make it out of the Mississippi House Ways and Means committee.
After the law's passage this year, McLaughlin said that based on what happened in other states, he expects the number of breweries to nearly double after 18 to 24 months.
"The biggest challenge that the breweries in Mississippi face are really a consumer education," he said.
In crafting the bill, McLaughlin said Mississippi Beer Wholesalers Association, the Mississippi Manufacturers Association and the Mississippi Restaurant and Hospitality Association were also involved. "We wanted to make sure that the coalition was well-rounded," McLaughlin said.
Southern Prohibition was also involved from the start with the drafting of HB 1322, joining other breweries such as Lucky Town and Lazy Magnolia.
Southern Prohibition owner Quinby Chunn sits on the board of the Mississippi's Brewers Guild and involved the brewery in the quest to pass HB 1322.
"Quinby sat at (most) planning meetings of what the bill was going to look like," Curry said.
Simmons said the need for the changes in Mississippi's craft-beer laws weighed on him over time, but the result was worth every moment.
"This is a baby with many parents, and it needs to be that way because so many different groups are impacted," Henderson said. "Everybody deserves a say because it affects their business interests."
All three breweries plan to open up on July 1 with celebrations. Southern Prohibition Brewing will host a party with its new special double dry-hopped IPA, "Selfie Destruct," in addition to a food truck and DJ Sit Still playing music. Lucky Town Brewing Company (1710 N. Mill St., lucky
townbrewing.com) will host a party on July 1 to display its new changes and more taps for the on-site selling. Construction at Lazy Magnolia will be complete by July 1, and the kitchen will have a partial opening.