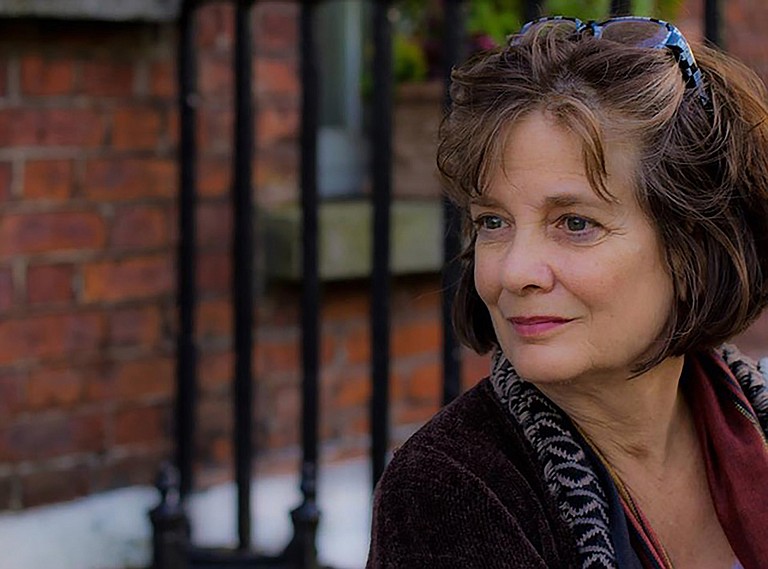 Like Huck Finn and Tom Sawyer before her, Ruby Clyde Henderson is all spirit, street smarts and a sense of adventure—three things that she shares in common with the woman who created her.
Ruby is the central character in author Corabel Shofner's debut novel, "Almost Paradise" (Farrar, Straus & Giroux, 2017, $16.99). In what Shofner has dubbed a "reverse coming-of-age story," the precocious 12-year-old protagonist is sent to live with her estranged Aunt Eleanor after police wrongfully arrest her mother for a convenience-store robbery.
In many ways, "Almost Paradise" carries the hallmarks of a classic southern adventure tale, even though its author spent a large part of her life outside of the South. Shofner was born and raised in Jackson in the 1950s and attended Murrah High School before leaving at the age of 17—and she does mean leaving.
"I didn't exactly drop out," she says. "I just quit going, and I hitchhiked away. There was a very funny boy that I liked a lot named Graham Blue, ... and he said, 'Look! You can do this! You can hitchhike, and people will take you wherever they go.' So I did that. I ended up going all over the place."
Even after she stopped hitchhiking, she kept traveling throughout her late teen years. She spent time on a ship, visiting countries around the world, and then settled for a while in Plainfield, Vt., performing classic and avant-garde theater at Goddard College.
"I wasn't enrolled," she says, "but it was such a hippie school that nobody cared. I did plays, and I worked with Peter Schumann in the Bread & Puppet Theater, which is a fantastic avant-garde theater with these huge 30-foot puppets that would come charging up over the hills of Vermont."
After a year and a half in Vermont, Shofner decided to go to New York in the 1970s, moving to Manhattan in the midst of an economic crisis.
"If I had only bought everything, I would be the richest girl on Earth—you could buy entire buildings for half a million dollars," she says. "Anyway, it was crashing and burning, and I loved it. It was my favorite place, just as it was."
For eight years, she continued doing theater there, sleeping through the days and staying up at night. Then, at age 27, Shofner says it occurred to her that she needed to do something more. Years before, her mother had told her that she'd try not to worry as long as Shofner promised to go to college one day.
"Well, I had never graduated high school," Shofner says. "But I just put that on my shelf, and it was there. I looked around and I thought, 'I think I'll go to college,' and I was just fool enough not to know that I couldn't go to a place like Columbia University."
She went to the admissions office at Columbia and begged to be admitted. Despite her not having a high-school diploma, the university agreed to administer an admissions test. Shofner says that she struggled in math, but the university gave her a lot of life credit and allowed her to attend and study English and Arabic. She graduated with honors and a bachelor's degree in 1982.
While at Columbia University, Shofner met her husband, Martin Shofner, and the couple married and moved to Nashville, Tenn., after graduation. She then enrolled at Vanderbilt University Law School, where she earned her law degree in 1986.
Shofner spent nearly a decade as an attorney and a legal writer in Nashville, which had her writing countless law briefs—even one for the Supreme Court—but she says that she always wrote books and other forms of literature on the side.
She began working on the story that became "Almost Paradise" around 2001 after she was diagnosed with multiple sclerosis. Shofner says that as she was lying in bed, surrounded by a variety of medications, worried about her three children, Alex, Jesse and Markham, who were all young at the time.
"Then, I just picked up my paper and started writing, and instantly, this child came in, Ruby Clyde Henderson," she says. "She just came in full blown with part of the book—I think it's in chapter two now—where she says, 'My name is Ruby Clyde Henderson, and I'm not stupid.'"
After she had a full picture of the character, Shofner says that the whole first draft of the book unfolded in front of her quickly.
"I honestly believe that writing the book has a lot to do with me being in good health," she says.
Ultimately, "Almost Paradise" stayed in a drawer for a long time, and Shofner continued writing other stories. However, this book was the first time where she found her own voice as an author, she says.
"I feel like ('Almost Paradise') was the first book that really drilled down to me and nobody else," she says. "... I started writing again—I'd been off for a year or two—and I was about halfway through this interesting little book that I was calling 'Distracted Driving,' and I decided to get serious, that it was a good time. I was an empty nester. I said, 'OK. I think I can focus on this now,' and I said to myself that the real book was in the drawer."
After a rewrite, she began the process of getting the book published in 2015 and eventually teamed up with Farrar, Straus & Giroux, which is a division of Macmillan Publishers.
Despite her book's designation as a middle-grade novel (one that is for roughly ages 8 to 12), Shofner says that she hopes everyone can enjoy the narrative and the characters of "Almost Paradise," regardless of their age and gender. In particular, Ruby is a protagonist that she says all children will hopefully identify with.
"I hope this is a book (for) boys and girls and everybody LGBT-plus, anybody," Shofner says. "She's not a singular gender representation. She's just a forceful spirit, marching her way through life."
Corabel Shofner signs copies of "Almost Paradise" at 5 p.m., Tuesday, Aug. 1, at Lemuria Books (Banner Hall, 4465 Interstate 55 N., Suite 202). For more information, visit corabelshofner.com.