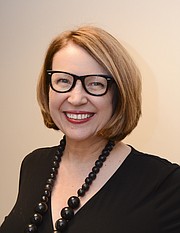 First, I'll share the sad news in case you haven't heard. We have reluctantly decided to postpone the JFP Chick Ball again this year, as we did in 2016, and it's for essentially the same reason: If we can't do it well, we're not going to do it.
Last summer was the first session of the Mississippi Youth Media Project, a separate organization from the Jackson Free Press, that I started as my third-year project of my W.K. Kellogg Community Leadership Fellowship. If you haven't heard about YMP, it is a serious, profound, time-consuming and exhausting project, and I love it to pieces. Helping our young people, regardless of background, achieve greatness and tell the community's stories has long been a personal obsession of mine, as is improving the media narrative about young people.
Of course, women's economic and physical safety has long been my passion as well, and the JFP Chick Ball was the result more than a decade ago. The charity event, hosted and organized by JFP staff and volunteers, has raised tens of thousands of dollars to help eradicate domestic abuse in central Mississippi and help victims over the years, which makes me very proud.
I started the Chick Ball to be a different kind of fund-raising event—intentionally inexpensive to get into ($5) with lots of ways to contribute once you get inside (including one of the best silent auctions around). It was an 18-and-over event because I believe that philanthropy must start young. It has attracted people of myriad ages and backgrounds. It celebrated women musicians front and center in a state where they are often pushed to the side.
Put simply, I designed the JFP Chick Ball to be a people's fundraiser. I love that events targeting wealthy people proliferate our metro; they raise a lot of vital money for important causes, and I salute them. But the Chick Ball is something different.
Now that I'm putting so much time into YMP, though, as well as deep work here at the JFP on crime prevention and policing (jfp.ms/preventingviolence), I have faced the fact that I don't have the time or stamina to run the Chick Ball the way it should be, nor do my staff members in these uncertain economic times when small businesses like the JFP must keep innovating to stay ahead of industry changes. And my time is certainly limited while running a project serving nearly 30 teenagers every weekday for two months this summer.
One thing that the powerful W.K. Kellogg fellowship taught me is the need to collaborate with good, focused people and organizations. I don't and won't waste my time on people and groups who waste a lot of time, because there is too much to do for our community, state and nation, and especially our more vulnerable residents. But I have figured out, with the help of my fellowship, how much we can get done in organized collaborations and networks.
So, I want to collaborate in a significant way on the Chick Ball. I'm looking for partners for the Chick Ball—focused people (not just women) who want to raise significant awareness about domestic abuse, as well as potentially other issues specifically affecting women, children and families, including over-worked, stereotyped single mothers. I and the JFP will continue to support, promote and help organize the JFP Chick Ball, but we need help from good partners to keep it going, raise the funds and host a great event.
And as long as you don't want to turn it into an exclusive fundraiser that loses its grass-roots creativity, I'm open to ideas on making it even better than it was in its first decade. Please reach out to me if you have ideas and share our bottom-up vision.
While on the subject of chicks, I want to talk about women and what we need. Women don't have it particularly easy in our state and nation, and women of color have it even worse.
Right now, we face a mean political climate in which many elected officials are more blatant than ever about the desire to take away gains women have made—to outlaw not just safe abortions, but birth-control pills and even in vitro fertilization; to close a Planned Parenthood clinic in Mississippi that saves lives but doesn't even do abortions; to take us back to the dark ages when insurance companies could rip people off and deny coverage on any whim; to blame sexual assaults on college campuses equally on victims as perpetrators, as Education Secretary Betsy DeVos has done.
Single mothers are just as much a source of scorn today as they were back when presidential candidate Ronald Reagan started dumping on them, acting like they don't want to work, when so many of them work multiple jobs to care for children. YMP opens me up to these issues in a more intimate way than I've ever seen. Many of our kids live with their mothers who run themselves ragged to get them where they need to go for opportunities they might not otherwise get. I'm in awe of them.
The teenagers themselves constantly talk about how their mothers inspire them. When I feel tired at the end of a long day, after answering one more teenager's questions about their project, I think of those mothers and how their work never ends.
So many women at all income levels, along with some wonderful men, have stepped up to ensure that YMP keeps going and growing as its own entity to serve young people while they tell stories about their realities. Our first YMP GoFundMe donation was $10 from a young, married mother of two who just had her second child. She is a black woman who has written for us about her fears of the dangers that await her son in the world. She does her part and speaks out, and I salute her.
That $10 means as much to me as anything anyone has ever for the JFP Chick Ball or now my newest side project, YMP. Each of us must do what we can do.
I want both these projects to survive and grow and effect change. Please let me know if you'd like to get involved with transforming the Chick Ball into its next life. Our entire state prospers when women and children prosper. Let's keep doing this, all. We'll be back better than ever.
Email [email protected] to join the JFP Chick Ball revival effort.