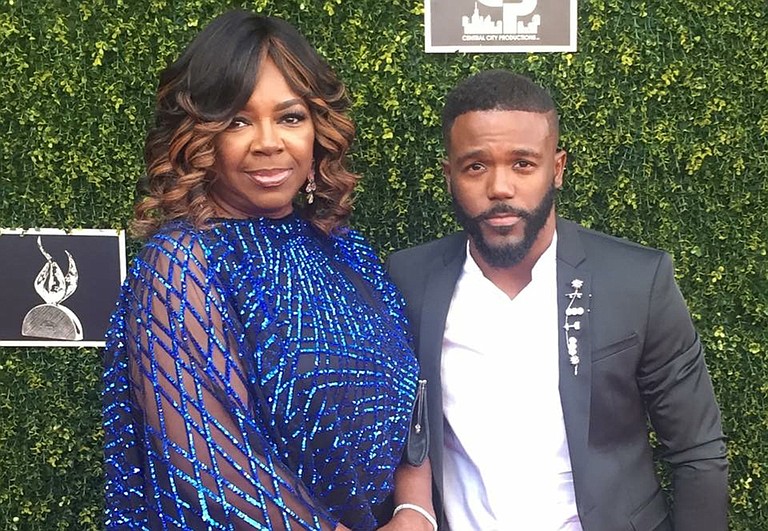 Mississippi Mass Choir Director Dorcus Thigpen says the only meeting of the musical group she has ever missed in the nearly 30 years since its founding was the first one—and she was on maternity leave.
Her brother, David Curry Jr., asked her to direct the group before it properly got its start in April 1988.
"One day, David called me and said that he and a friend of his named Frank Williams were going to start a choir group and that he wanted me to be part of it," Thigpen says. "I was the director of the choir at the church he and I attended, Oakley Street Church of God in Christ, so he wanted me to conduct for this mass choir. Since then, they've been such a blessing to me. We've been in and out the country to places I never would have gone if it wasn't for the Mississippi Mass Choir."
After Williams, an executive in the gospel music division of Malaco Records, and Curry brought in Thigpen to conduct for the group, the three held open auditions and selected 100 people from across the state to form the original Mississippi Mass Choir. The group recorded its first album, "The Mississippi Mass Choir Live," on Oct. 29, 1988.
Since its founding, the choir has grown to more than 200 members, released 10 albums, and has performed all across the United States and around the world.
Thigpen first became involved in choir as a child when her father, David R. Curry Sr., asked her and her brother to sing at Oakley Street Church of God in Christ—now called Liberal Trinity Church of God in Christ—which Curry Sr. founded in 1922. Thigpen decided to continue working with choral groups as an adult after seeing how her church choir brought people together.
"I stayed with it because seeing people come together through the choir was magnificent," she says. "People from different backgrounds just all became one during a rehearsal, even people who came in who had moved away to another state. That same unity is there with the Mississippi Mass Choir. I've stayed all this time because I know Christ is the head of this choir."
Thigpen, who is a Jackson native, graduated from Central High School (now closed) in 1974 and studied business administration at Jackson State University for two years. At that time, she met and married her husband, Don Thigpen, and left JSU after her first son, Donavon Thigpen, was born. The couple has four other sons—Dominick, Dathan, Dorran and D'Andre Thigpen—and nine grandchildren.