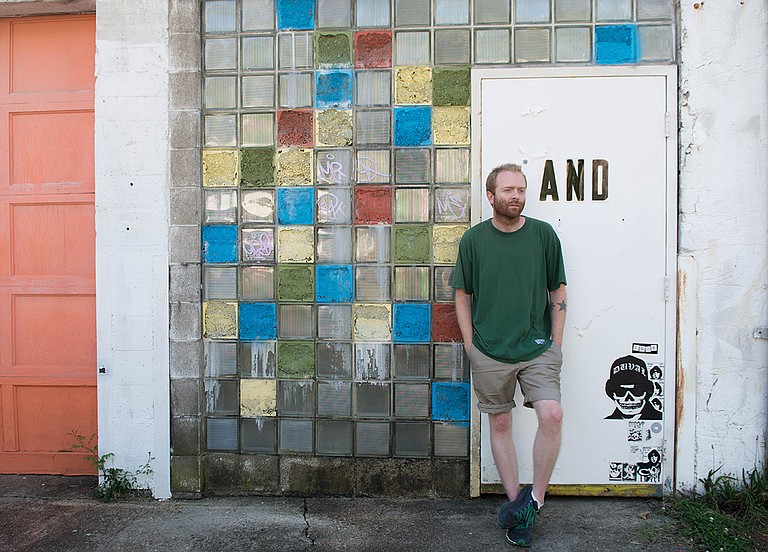 A series of effervescent synthesizer notes pipe through what sound like disembodied reeds. The resulting track, "Processing," is not so much a song but a mood, baked in the guts of Tyler Tadlock's computer.
His audio and multimedia project, spirituals, serves as an expressive outlet next to his work as a visual artist.
Auditory and visual arts often coincide and influence each other, Tadlock says.
"I stumbled into free improvisational painting and drumming at the same time," he says. "And after I saw that I didn't need a band to play (electronic music), I realized that music composition is similar to creating a visual composition. I consider everything I do under the umbrella of (multimedia) art."
Tadlock says he appropriates noise samples—from brass instrument clips to the sounds of trains—to assemble many of his tracks. He uses the same process in other areas. He co-opted a warehouse-like building with Jackson artist Adrienne Domnick and others, and in November 2016, the two created a venue in the space called AND Gallery.
Tadlock says many of the gallery's contributing artists focus on socio-political issues such as race and gender. He graduated Belhaven University with a bachelor's degree in fine arts in 2008, moved to Portland, Ore., that year, and then returned to Jackson in 2011 when he says he saw that the city needed more forward-thinking artists expressing themselves openly.
"As an artist, you are always trying to solve a problem visually or creatively," Tadlock says. "I like to speak through imagery that can be perceived as contentious. (Conceptual artists like me) don't want our ideas policed. We want our ideas expressed.
"It's like the 20th century in art happened, and Mississippi is still stuck there. We're clinging to this traditional idea of art. There are some great galleries in town, and there is some great art being shown, but stylistically, it stops at a certain point. We wanted a space where we could have more freedom."
When Tadlock isn't making music or visual art, he contributes to Big House Books, sending books to Mississippi prisons by way of requests from inmates.
"Mississippi has one of the highest incarceration rates (per capita) in the U.S.," Tadlock says. "People are just begging for something to read. You'll read these letters and step away, and in your head you've suddenly humanized all these faces that you were demonizing in the news."
For information, visit spirit-uals.com.