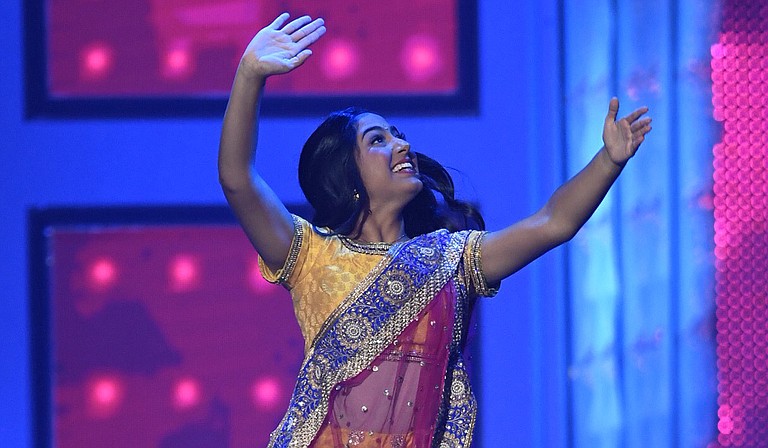 Distinguished Young Women, a national program for high-school girls that provides college scholarship opportunities and life skill lessons, held its 60th annual National Finals competition in Mobile, Ala., from Thursday, June 29, through Saturday, July 1.
Neha Arora, an 18-year-old Madison resident and graduate of St. Andrew's Episcopal School, received a $1,000 scholarship from Distinguished Young Women in the self-expression portion of the competition. The other categories are talent, fitness, interview and scholastics.
The self-expression contest involved participants answering a question on stage. Arora's question was, "What is the most vital issue facing young women today?"


"I spoke about the importance of women getting involved in science, technology, engineering and mathematics for my answer," she says. "I talked about how my mom completed medical school in Russia and came to America alone to work in the medical field, which is something that sets a great example for women looking to enter STEM fields. I think today's society doesn't encourage women enough to enter those fields, and I think women should have more opportunities available to them and seek them out."
Arora's mother, Namita Arora, is a psychiatrist at Warren Yazoo Behavioral Health in Yazoo City, and her father, Sumesh Arora, is the state energy officer for the Mississippi Development Authority. Her parents were both born in India and immigrated to the United States. Neha says her mother's example inspired her to become a physician herself and motivated her to attend Emory University this fall. From there, she plans on continuing her education in medical school to study pediatrics.
"I was lucky to be able to go to a high school that gave me opportunities to engage in research and pursue a career in STEM fields," she says. "However, a lot of women don't get that kind of opportunity, and that kind of interest isn't as likely to develop. I think women shouldn't be intimidated to go into these kinds of often male-dominated fields, and I think being around the many capable and talented women involved in the Distinguished Young Women program is a great way for women to discover opportunities and pursue the career they want."
Arora first got involved with Distinguished Young Women when a fellow St. Andrew's student, Raveena Aggarwal, who was in DYW's Madison County chapter, asked Arora to take part through DYW's Little Sisters program. The program allows participants to invite another person to provide help and support as they compete.
"Programs like Little Sisters are part of why the Distinguished Young Women National Finals fosters an environment of support, not competition," Arora says. "The competition was a great opportunity for me to meet new people and pursue scholarship. Looking back, it was an amazing experience with all the people there. All the girls from all 50 states felt like family while we were there, and we still keep in touch now. It was a once-in-a-lifetime experience, and I may never be around that many girls like me in one place who are so determined; that's the kind of girls this program attracts."