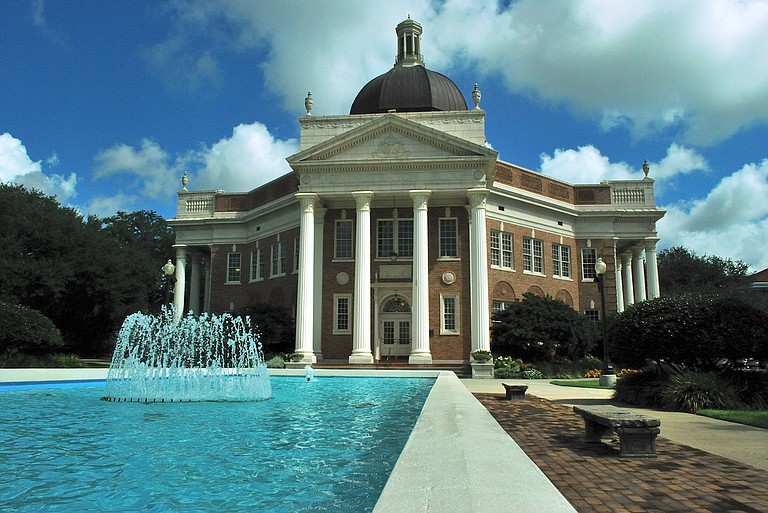 HATTIESBURG, Miss. (AP) — The University of Southern Mississippi has laid off three employees and eliminated 33 vacant jobs because of state budget cuts.
Two of those who lost their jobs worked in the Student Media Center, which is part of the mass communications and journalism program, The Hattiesburg American reported.
Rodney McDonald was facilities manager for the center. The 46-year-old had worked there 21 years and was four years shy of earning full retirement benefits.
"I wish they could have found a place for me on campus to keep me going until 25 years," said McDonald, a father of three.
He said there are no similar state government jobs in Hattiesburg.
McDonald, who was not on contract, provided help to students with video and still cameras, editing systems, computers and the TV studio.
Of the 33 vacant positions that were eliminated at USM, 17 were faculty jobs and 16 were staff jobs.
USM received about $8 million less from the state for the budget year that began July 1 than it did for the previous year. The university's spokesman, Jim Coll, said options to cut costs were limited.
McDonald's co-worker, Lesley Sanders-Wood, 42, lost the job she had held seven years, as business manager in the Student Media Center.
"The whole point of the Student Media Center was to provide opportunities for students to get real-life experience," she said. "I was a mentor to them and helped a lot of them get jobs after they graduated. I was (a) person in the department who didn't also teach classes, so I wasn't a revenue stream for tuition. That was how I feel like my department looked at making the cuts."
Sanders-Wood, who also was not on contract, has since found a job as public relations manager for Homes of Hope for Children in Purvis.