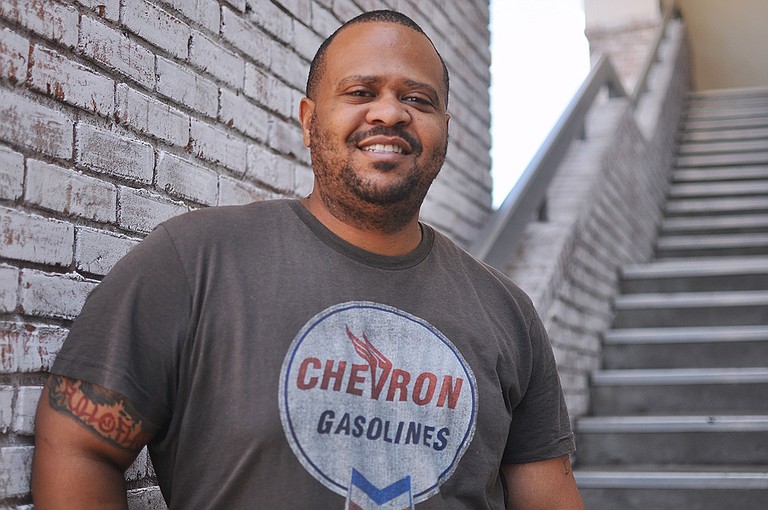 Chuckway Washington, 35, photographs the people and scenery in the place he calls home—Jackson.
A graduate of Murrah High School, Washington enjoyed painting and drawing growing up, which led to his interest in photography. His interest deepened after he graduated Jackson State University with a bachelor's degree in interdisciplinary studies in 2004.
Before his photography career kicked off in 2011, Washington first started making hip-hop videos.
"Photography and video-making go hand in hand," Washington says. "After making the transition, I started building relationships with clients."
Before he knew it, he had built a client base through social media.
"When I meet people, I talk to them. Through this method, I built a brand before I knew it," he says. "Now I have over 20,000 followers on Instagram."
He says the name of his photography business and blog, FullOFlava, comes from describing all the different flavors of life.
"My photography and blog have a taste of all of the parts of Jackson and my life. I'm into cigars and music and traveling, so it has some of all of those," he says. "Flavor could be anything from the way you dress to the taste of your food.
"It's a full blend of good things."
Through his job, Washington has gotten to travel and work with Jacksonians and celebrities alike. "I've worked with Floyd Mayweather before and been around the world," he says.
Washington says travelling is the most fulfilling part of his work.
"I've always loved traveling, but being able to do my job, get paid and travel is the best," he says.
He has long been artistic. "I was that guy that walked around with pencils and a drawing pad in his bag," Washington says. "I just incorporated the art that I had been involved in all through my school into photography."
While in high school and college, Washington spent his free time painting and drawing. "Pastel was my favorite (medium). It was a harder one to work with, but it felt more realistic," he says.
Washington cites his parents, Kathie and Charles, as major influences in his life.
In the future, Washington hopes that through FullOFlava photography, he can travel more, give more people lasting memories and taste more flavors of life.
"It's a positive thing if you have a lot of flavor," he says. "I can't see that being bad."