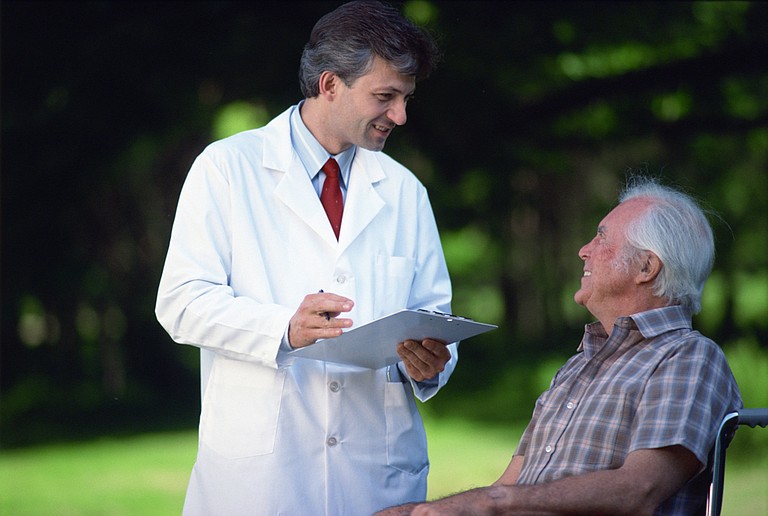 JACKSON, Miss. (AP) — Medicaid is both a gift and a burden to Mississippi.
It's a gift, in that the federal government pays a higher share of the bill in Mississippi than in any other state for the health insurance program because Mississippi is poor.
It's a burden, in that Mississippi lawmakers have long struggled to pay the state's relatively small share of the Medicaid bill.
Now, though, Congress is considering changing the terms of the deal, in what may be the most significant part of Republican health overhaul proposals. Some Republican state lawmakers are eyeing it as an opportunity to tame Medicaid's hunger for an ever-growing part of the state budget. But others say there's no way Mississippi's Medicaid program will be able to pay for the same slate of services as now.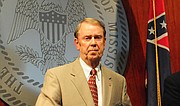 The U.S. House of Representatives made good on President Donald Trump's campaign promise of repealing and replacing the Affordable Care Act last week, but the legislation could have dire impacts for Mississippi, a Republican leader says.
Some of that fear was on display Thursday, when the Mississippi Coalition for Citizens with Disabilities rallied in front of the Jackson offices of Republican U.S. Sens. Thad Cochran and Roger Wicker. Scott Crawford, the group's chairman, said members of his group fear limited Medicaid dollars in the future would push the state into cutting services that help people live independently, instead of in nursing homes.
"It would eventually degrade services for people with disabilities," Crawford said.
More than 700,000 Mississippians receive care from Medicaid, down from a peak of nearly 750,000 in 2015. The majority are children, while about a quarter are disabled or blind. About 10 percent are aged, often people who have run out of money to pay for nursing homes, while about 10 percent are parents, caretakers and pregnant women. Medicaid pays for 75 percent of all nursing home residents in Mississippi and nearly two-thirds of all births.
Republican plans proposed in both the U.S. House and Senate would cut future spending on Medicaid, changing it from an entitlement program where all eligible services are covered to a program that instead pays states per enrollee, with limits on growth. States could also seek a block grant, which would give them some freedom to control what services are offered and how much beneficiaries are asked to pay.
Mississippi will spend about $6 billion on Medicaid in the year that began Saturday, including about $4.6 billion in federal money. The state plans to spend $919 million of its own money, but that may be wishful thinking, since that amount is $90 million less than it spent in the just-ended 2017 budget year. Lawmakers so routinely put more money into Medicaid in the middle of a budget year that the real question most years is how much they will add. Those financial games hint at the financial pressure Medicaid puts on the entire state budget. Because the state has no option but to pay the bills for Medicaid, the program is out-competing other priorities such as universities and community colleges for state funding.
Thus it's understandable that Mississippi lawmakers might be as eager as their Republican brethren in Congress to put a lid on spending. State Senate Medicaid Committee Chairman Brice Wiggins, for example, supports a block grant program.
"I think we in Mississippi can make better decisions for Mississippians than people in Washington," the Pascagoula Republican told Mississippi Public Broadcasting last week.
There is one important Mississippi figure who may not be on board with the plan, though. While Wicker has been firmly behind the U.S. Senate health care bill, Cochran's position remains fuzzy.
"This is a work in progress," Cochran said Friday, repeating previous statements. "I will continue to work with my colleagues to reach an agreement that benefits the nation."