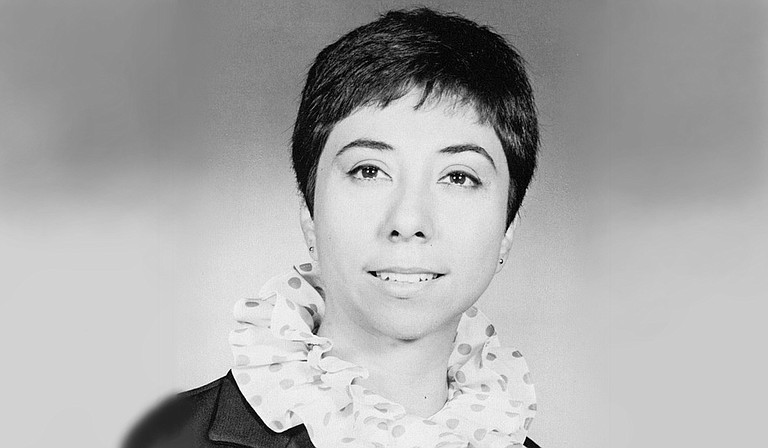 Monday, February 27, 2017
Maria Luisa Alvarez Harvey, a former professor and associate dean of the W.E.B. Du Bois Honors College at Jackson State University, died on Feb. 13, 2017, at age 84.
The W.E.B. Du Bois Honors College is a program that helps foster creativity, and enhance intellectual curiosity and analytical and critical thinking in high-achieving students through avenues such as exchanging ideas, doing research and increasing leadership skills. Harvey helped start the Honors College, then called the Honors Program, in 1980 under the direction of John Peoples, the sixth JSU president. She served as associate dean until September 2012. Under her leadership, the program grew from 69 students in the first year to serving more than 6,000 students over 32 years.
"(Harvey) worked hard to insure that any student going through the Honors College went on to graduate school, and pushed all of her students to further their education," Loria Brown Gordon, who succeeded Harvey as associate dean of the Honors College, said. "She was a take-charge person, full of wisdom and wanting to share it, and student success was a priority for her. She'd give them anything they needed to be successful, would call them in if they were falling behind and motivate them, and helped them get back on target if they had any problems."
Harvey was born in Torreon, Mexico, and moved to the United States at age 14 to work in her uncle's printing business so she could help support her mother and siblings after her father died. After her family immigrated to the U.S., she entered cosmetology school and worked in her aunt's beauty salon to support her family.
She later earned her bachelor's and master's degrees at Texas Western College, now University of Texas at El Paso, and a doctorate degree at the University of Arizona, where she also earned her Phi Beta Kappa key. She earned a master's degree in education at Jackson State University and was a visiting scholar for two summers at Harvard University. Harvey joined the faculty of JSU as a professor of English and modern foreign languages in 1970.
At JSU, Harvey led students in activities such as the campus' Social Service Club, Dr. Harvey's Dance Troupe, the Political Club Committee of 1982, an honor society for freshmen that later became the Honor Society of Alpha Lambda Delta, and several voter-registration drives. She received a dedication in the 1973 Jackson State University yearbook and received the Teacher of the Year Award in 1978.
"(Harvey) always helped everyone in any capacity she could and gave it 100 percent of her ability," Gordon said. "She created a legacy that's kept me on my toes. She spoke up to students for students and created an atmosphere that said excellence is the only way. She gave them all an edge to believe that they can be doctors or anything they choose to be."