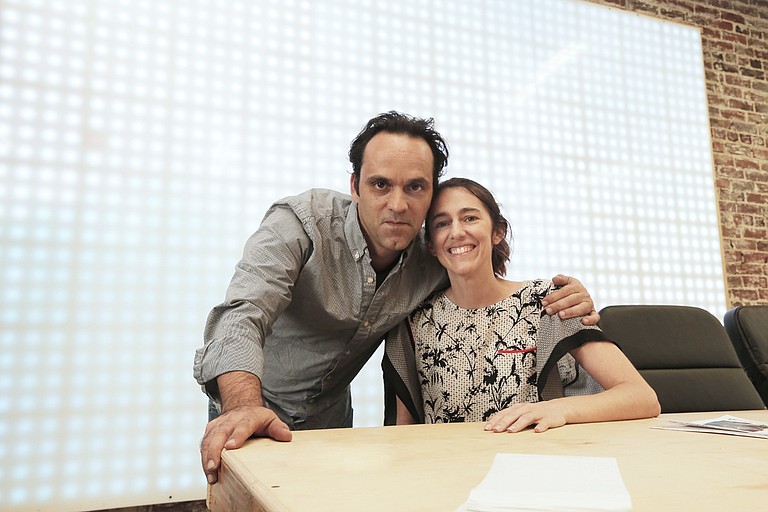 Friday, February 24, 2017
The Mississippi Light Collaborative, which is a project that uses the medium of light to inspire creativity and collaboration between the arts and technology, will host its inaugural Mississippi Light Festival at the Mississippi Museum of Art (380 N. Lamar St.) tonight from 6 p.m. to 11 p.m.
Artists from around the state and world who use light as a medium will take part in the festival, including Erin Hayne and Nuno Ferreira, who own Jackson business NunoErin (533 Commerce St.).
Hayne and her husband started NunoErin in 2012. The couple designs interactive decor, games, wall panels and furniture that utilize light, sound and touch-sensitive technology. Hayne said their pieces are aimed at families with children, as well as restaurants, health-care facilities and shopping centers.
"Our products help to create dynamic spaces for families, as well as foster positive interactions between people and help them relax in a calming environment," Hayne told the Jackson Free Press.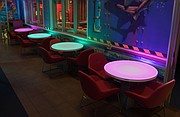 NunoErin features four main product lines. Ucreate is a line of digital wall panels and tabletops that focuses on creative expression and games. Glow is a series of ambient light tables and other furniture designed to create zones of privacy in a public setting, where the light defines the space. Guess Sound features interactive sound benches for young children, incorporating animal and nature sounds to animate an otherwise inanimate object and bring play into daily life. Sparkle is a line of interactive light products such as wall panels and public-seating pieces that incorporate touch-sensitive lights, among other interactive aspects.
"Among all our products, I'd say the UCreate Table really stands out," Hayne said. "It's a multi-touch digital play table for public spaces that has games incorporated into it. The surface of the table has embedded touch screens and lights that allow people to do things like digitally draw on the table with a drawing program. A lot of grandparents especially like it as a way to provide a common connection point to play with their grandchildren."
The UCreate Table will be part of Hayne's and Ferreira's exhibit at the Mississippi Museum of Art, along with some of their Sparkle interactive light products and their latest Glow table. Hayne says she and her husband plan to use their exhibit to show visitors new and different ways to work with light.
"We're excited to share our designs and see what everyone else is doing, as well," Hayne said. "We want to generate excitement for the medium and the technology behind it, and encourage people to use light in creative ways and see all the possibilities it holds. There's a lot of innovation to be shared in this field."
NunoErin is open from 8 a.m. to 5 p.m. Monday through Friday. For more information, call 601-944-0023 or visit nunoerin.com.
The Mississippi Light Festival starts tonight at 6 p.m., and admission is free. The event will include light art from local and international artists, a virtual-reality simulation with Google Tilt, a flying drone light show, light-art photo sessions, dance and projection performances, a "STEAM" (science, technology, engineering, art and mathematics) lab, a silent disco, a light lounge and glowing cocktails, costumes that incorporate light, food trucks, music and more. For more information, call 917-932-6968 or visit mslightcollaborative.com.
More like this story